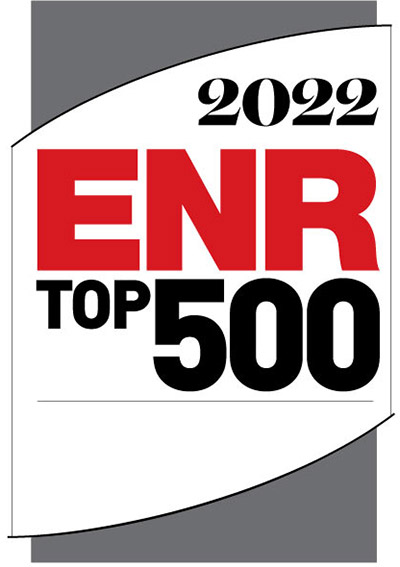 Exciting news:  American Structurepoint achieved our highest ranking ever on the Engineering News- Record (ENR) Top 500 Design Firms List. Our 2022 ranking is 134, which is 23 positions higher than last year's ranking of 157. ENR ranked companies according to revenue for design services performed in 2021, as reported by companies participating in an annual ENR survey.
"Moving up 23 positions on this list is a fantastic achievement and a testament to our commitment to excellence as a company," said company President Rick Conner.
"Our people are driven to make a difference every day because we know what we accomplish with our clients improves – even changes – lives.  All the credit for this vast jump in our ranking goes to our employees. I am so grateful that your strong work ethic, dedication, and perseverance are demonstrating results for our clients."
ENR is among the top US engineering and construction industry publications. The ENR website receives over 260,00 users each month and its print publication has 47,000 subscribers. The Top 500 Design Firms list is one ENR's most popular features.