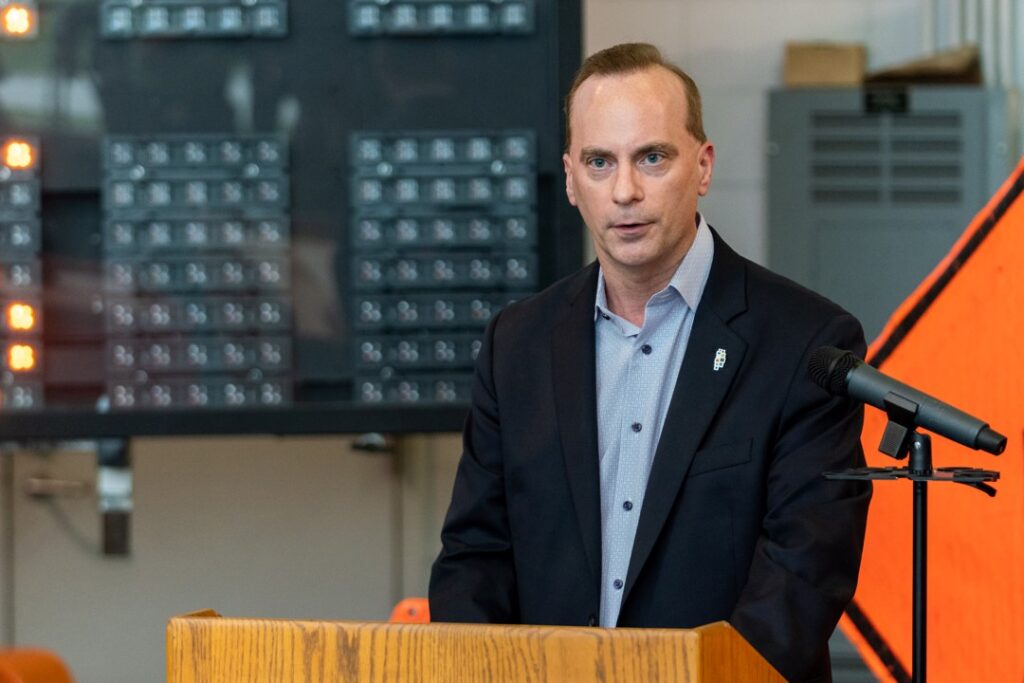 Chief Operating Officer Cash Canfield, in his capacity as American Council of Engineering Companies (ACEC) Indiana president, joined with Gov. Eric Holcomb, Indiana Department of Transportation (INDOT) Commissioner Mike Smith, and Indiana State Police Superintendent Doug Carter to kick off the 2022 Next Level Roads construction season on April 11.
INDOT will tackle more than 1,300 projects scheduled for construction on Indiana roads in 2022. When combined with preventative maintenance projects, the state is investing more than $3 billion to improve road and bridge conditions, safety, and mobility this year.
Here's an excerpt of Cash's remarks at the event held at the INDOT Traffic Management Center in Indianapolis.
"On behalf of all our member firms, we applaud INDOT for the robust infrastructure improvement program it has developed. There is much work to be done this year to keep our highways well maintained. We appreciate everyone's effort to keep those workers safe, and yourself safe, by slowing down and minimizing distractions when you see the orange signs and barrels while driving through work zones."
Cash continued, "We appreciate the trusting relationship built among INDOT, ACEC, and the Indiana Constructors Inc. (ICI) through the Indiana Transportation Team partnering initiative. It is helping all of us build better roads for Hoosiers."