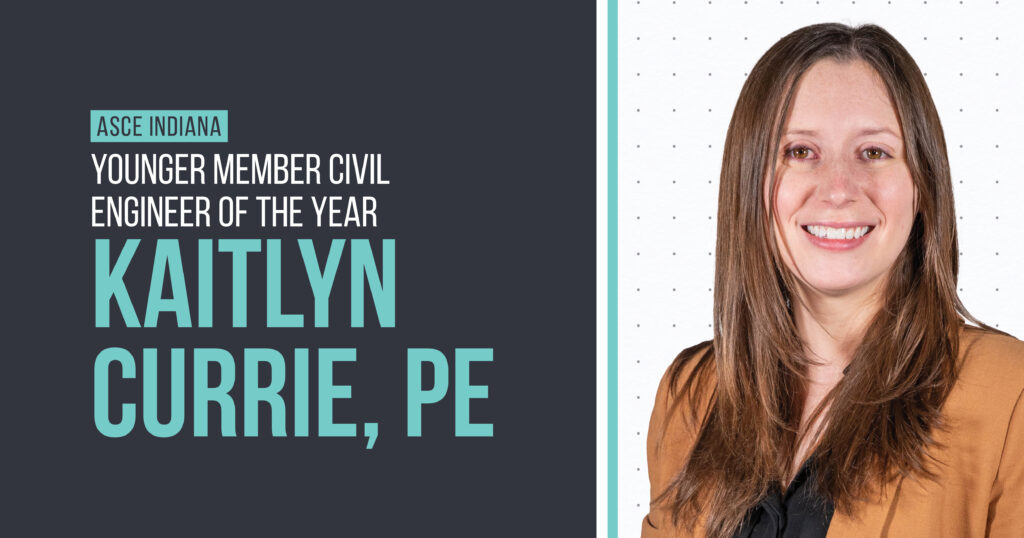 Congratulations to Utility Infrastructure Team Leader Kaitlyn Currie on being named the American Society of Civil Engineers (ASCE) Indiana Section 2022 Younger Member Civil Engineer of the Year. The annual award is given to an ASCE member for contributions to the public welfare and advancement of the civil engineering profession.
Kaitlyn's technical acumen on projects such as our utility work for IU Health, 16 Tech, and Infosys demonstrates her contributions to the public welfare, but that's just one part of what sets Kaitlyn apart in the civil engineering field. She is also dedicated to recruiting and engaging the next wave of engineers into the profession, having taken an active role in the Indiana Water Environment Association Young Professionals Committee. The committee facilitates connections with students and professionals younger than 35 to pursue careers in the water industry.
Please take a moment to congratulate Kaitlyn on this well-deserved award and her contributions to American Structurepoint.