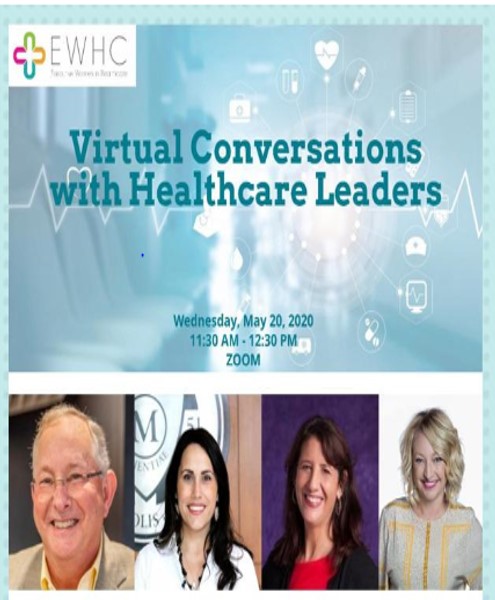 Healthcare Practice Lead Rob Schoeck and Director of Business Development Carrie Semershein represented American Structurepoint well in a virtual panel discussing how health organizations are managing the COVID-19 pandemic.
More than 100 people from throughout central Indiana attended the Zoom meeting hosted by the Executive Women in Healthcare professional organization. Carrie served as the panel moderator, and Rob spoke for the architecture profession. Panel participants also included Dr. Amanda Dean, interim dean at the Marian  University College of Osteopathic Medicine (MU-COM), and Robin Parsons, chief clinical officer at Fairbanks.
Rob shared insights regarding how hospitals will need to adapt to ever-changing situations as the pandemic unfolds and enters new phases. "The hospital of the future must be malleable and flexible to a variety of conditions overnight," Rob said.
He also challenged those on the call to use their creative talents to address issues created by COVID-19 so that the patient experience will ultimately improve. Carrie fielded questions submitted during the presentation and made sure all panelists participated equally. Great job, Rob and Carrie!