Here's some good news to brighten your day: find out about how your colleagues are making a difference amid the COVID-19 pandemic.
Architecture + Interiors Group Provides Meals for Healthcare Workers
The Architecture + Interiors Group is stepping up to coordinate meal delivery for frontline doctors and nurses at our Indiana hospitals. As healthcare is one our primary markets, we continue to look for meaningful ways to show our support and appreciation for the work that our hospitals are doing during this unprecedented time of fighting COVID-19 in our country. So far, we have sponsored meals for five major Indiana health systems, feeding more than 400 doctors, nurses and medical staff who are caring for COVID-19 patients. The next round of meals is schedule to go out the first week of May, to another five Indiana hospitals systems, and we are hoping to feed another 300 providers. A small gesture of appreciation from American Structurepoint to thank, encourage, and support the hospital staff during this trying time.
Food Pantry Volunteers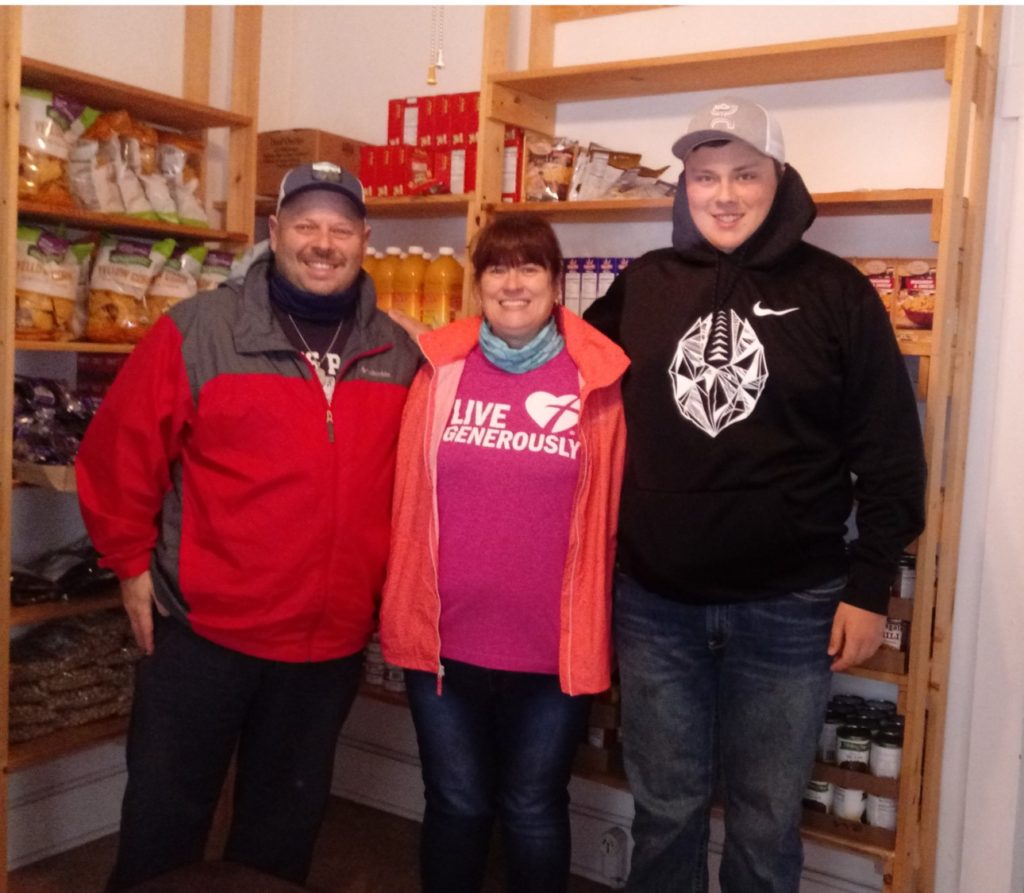 Columbus Senior Project Engineer Fonda Welker, her husband Eddie, and their 16-year-old son Lane are volunteering at a food pantry ran by the Shepherd of the Valley Church in Logan, Ohio. "Most of the people who usually work at the food pantry are in the high-risk age group, so we decided to help out," Fonda said. To promote social distancing, food pantry patrons wait in their cars while Fonda goes to each vehicle and completes paperwork for the household. Eddie and Lane carry the food boxes from the pantry and places the food inside the vehicles. Lane also volunteers monthly at the food pantry to unload food the church purchase from regional food banks for their own pantry. Thank you, Welker family, for stepping up!
Holiday Cards For Seniors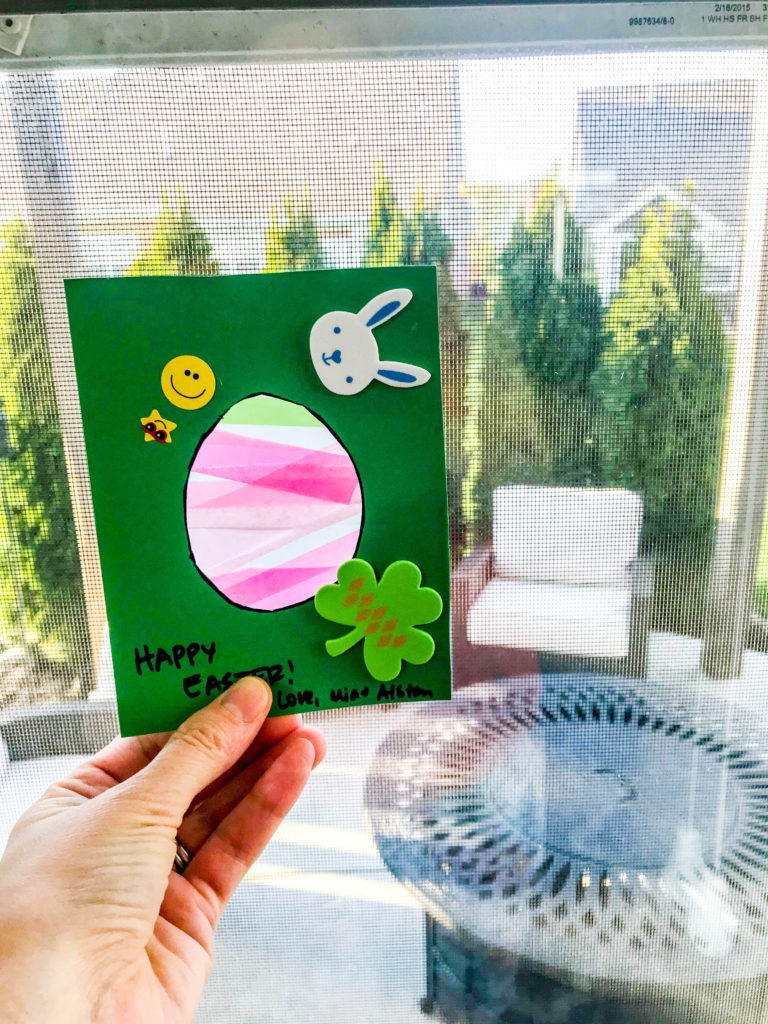 Structural Group Leader Luke Nisley's 3-year-old daughter, Mia, joined in a neighborhood effort to make Easter cards for residents of a local assisted living facility. Mia made 25 colorful Easter cards to be distributed to resident. The cards were made of construction paper with eggs, bunnies, and fun stickers on them, then filled in with strips of tissue paper so it looked like a stained glass window when held to the light.
Blankets To Warm Residents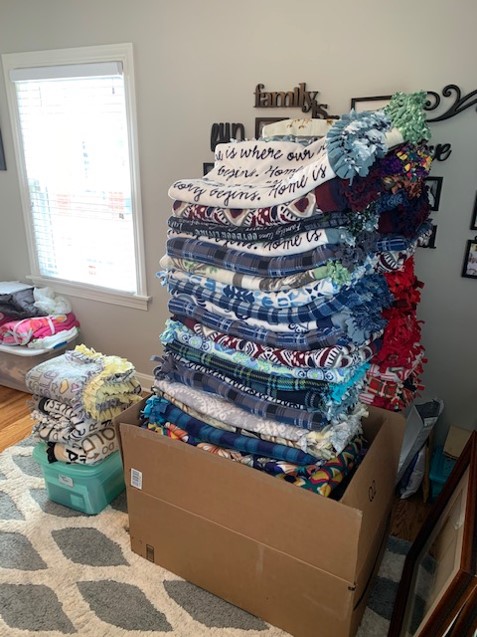 Kathy Tuley, wife of Business Development Director Mark Tuley, is making 100 blankets for residents of Columbia Healthcare Center in Evansville, Indiana. Kathy began her project prior to the COVID-19 outbreak, but her effort to make blankets became more meaningful during the pandemic. On a visit to the Columbia Healthcare Center Nursing Home in Evansville, Kathy noticed that many residents, most of them lower income with no family who visited them, had minimal blankets. She received an enthusiastic yes when asking the facility's administrator for permission to make the blankets as part of her Covered in Love ministry. Kathy has made and donated over 700 blankets to various good causes in the last 11 years. She's made great progress during the stay-at-home time, completing 70 blankets. Here's a hearty congratulations to Kathy for working to warm and brighten the days of very deserving residents this coming winter.