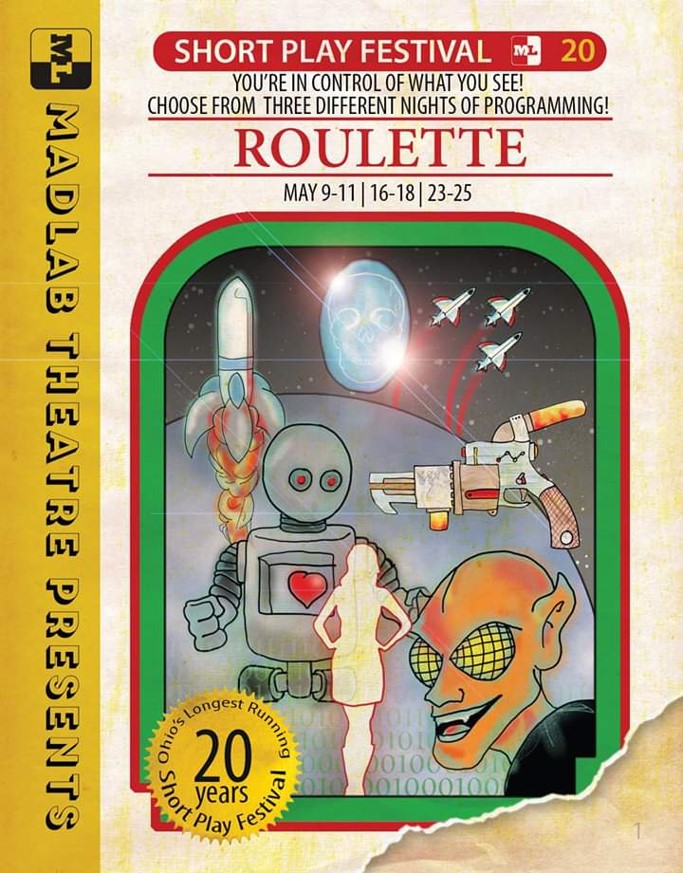 Theatre Roulette, the longest-running short play festival in Central Ohio, is happening this month and our very own, Tay Lane (Communications Group), has a leading role in the nationally known production. The annual event at MadLab Theatre in Columbus, Ohio, will showcase nearly 30 different short plays over three weeks. Tay is directing a comedy called, "The Trouble with Cashews."
Tay eased her way into the theatre world when she began volunteering at MadLab Theatre about 10 years ago. After building sets for a couple of years, she felt compelled to be more involved. Since that time, Tay has been involved in over 50 short and 5 full-length plays, mastering her craft in all facets of the industry, including acting, writing, and directing. Additionally, Tay has seen one of her short plays produced in Indiana at the Fort Wayne Fringe Festival.
As a seasoned expert, Tay also mentors for MadLab's Young Writers program. Her mentorship led to the production of "The Twins," which she is directing. Rehearsals will begin soon for its July debut. She also works with OG Productions, another Columbus troupe that stages short play festivals on Valentine's Day and the Fourth of July at the St. James Tavern and the West Grandview Fringe Fest in August at Jimmy V's.
"The Trouble with Cashews," opens Saturday, May 11. Other dates and show times can be found on Madlab's website. Check out Tay's upcoming show; it will be worth the gamble!