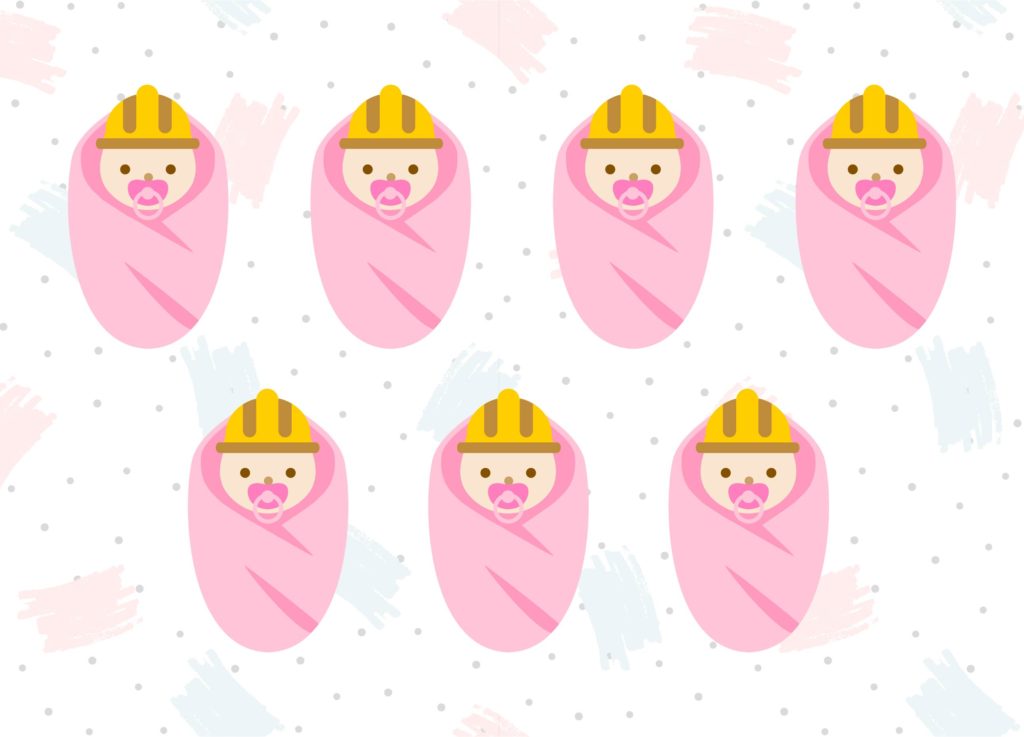 With the March 28 birth of Tanner McKinney's second daughter, Eliza Ann, the Team Maurovich Road Group is now seven for seven in bringing girl babies into the world. The streak began May 28, 2013, when Nick Murphy and his wife, Kylie, had their first daughter, Emerson Lyn. Then all this happened.
Nick and Kylie's second daughter, Isla Gray, arrived August 13, 2015.
Ken Olson and his wife, Mandy, welcomed their first daughter, Hadley Sue, born May 27, 2016.
Mike Maurovich and his wife, Samantha, came next with Alexandra Grace, arriving October 1, 2016.
Tanner and Kiersten had their first daughter, Cora June, May 9, 2017.
Ken and Mandy's second daughter, Everly Anne, was born July 10, 2018.
Tanner reports there's no end in sight to the girl-baby streak. So until that first baby boy arrives, we can hope that some, if not all of these daughters, grow up to be engineers and increase the ranks of female engineers!