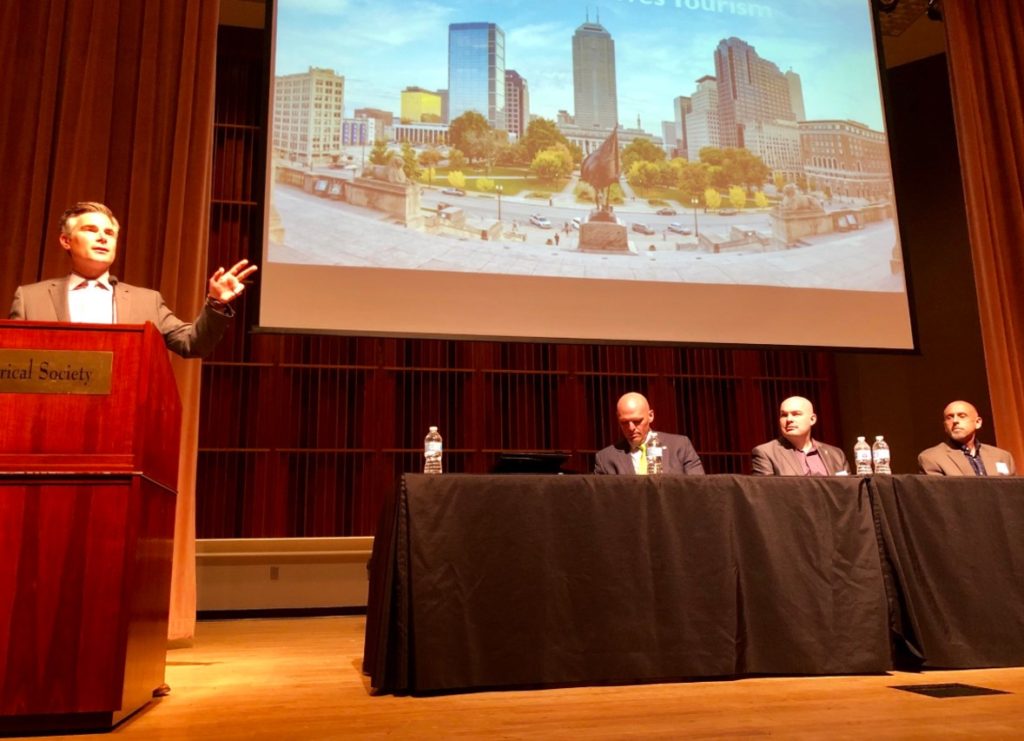 Brandon Hoopingarner represented American Structurepoint on a panel discussion offering insights into Central Indiana's hospitality development. The INside Real Estate trade association sponsored the Hospitality Development Insider Forum on August 14 at the Indiana Historical Society in downtown Indianapolis. As the design director for the Architecture + Interiors Team, Brandon has overseen hospitality projects in this region – including projects in Indianapolis, Noblesville, Westfield, and Plainfield. Brandon joined these panelists:
Chris Gahl, senior vice president of marketing and communications, Visit Indy
Greg Goodnight, Kokomo mayor
Todd Burtron, chief of staff, City of Westfield
Brandon offered an overview of current trends in hospitality design. "We are seeing changes in consumer demand toward experience-related travel," Brandon told the audience. "For that reason, we must continuously expand the tourism experience offerings to be competitive. This means authenticity and local culture are critical to a successful hospitality experience."
In addition to hospitality projects, the panel discussed the catalyst projects in Indiana that increase tourism and drive the need for more hotel keys. American Structurepoint is proud to be a partner on two of these projects – the Grand Park Sports Campus in Westfield and the Kokomo Municipal Baseball Stadium.
"Working together as a team, these projects exemplify American Structurepoint's mission to improve the quality of life for our communities and our people," Brandon said.