Throughout the summer, many groups and teams enjoyed a sense of returning to pre-COVID 19 times via attending outdoor activities and hosting meetings such as golf outings/fundraisers, team outings, and even going to conferences. Here's a round-up of a smattering of activities.
Topgolf Team Outings Return
Topgolf locations in Fishers, Cleveland, Round Rock, and Tampa hosted 13 team outings, including our annual intern day, beginning in early spring through early August. These included Indy Sales, Human Resources, Utility Infrastructure, Indy Bridge, Architecture + Interiors, Planning + Economic  Development, Marketing Services, Indy Traffic, PointUP, Round Rock,  Tampa, and Cleveland.
Investigative Returns to Conferences, Tournaments
Our Investigative Group has been attending numerous functions over the summer. This includes five golf outings at Chicago, Cincinnati, Cleveland, Columbus, and Lexington as well as participating in the Kentucky Claims Conference in Lexington and the BOMA Trade Show in Indianapolis. We have photos from the Firstee Benefit Golf Outing in Cleveland benefitting the rehabilitation of burned children and the BOMA conference.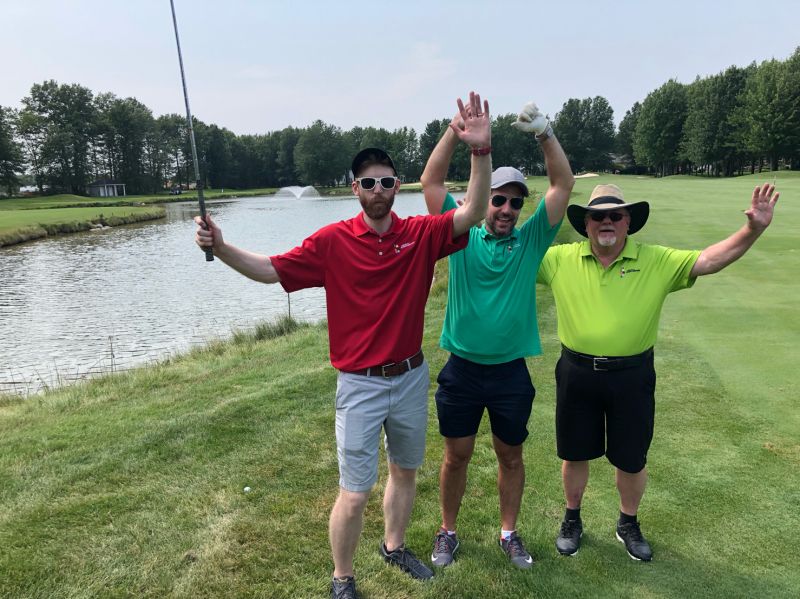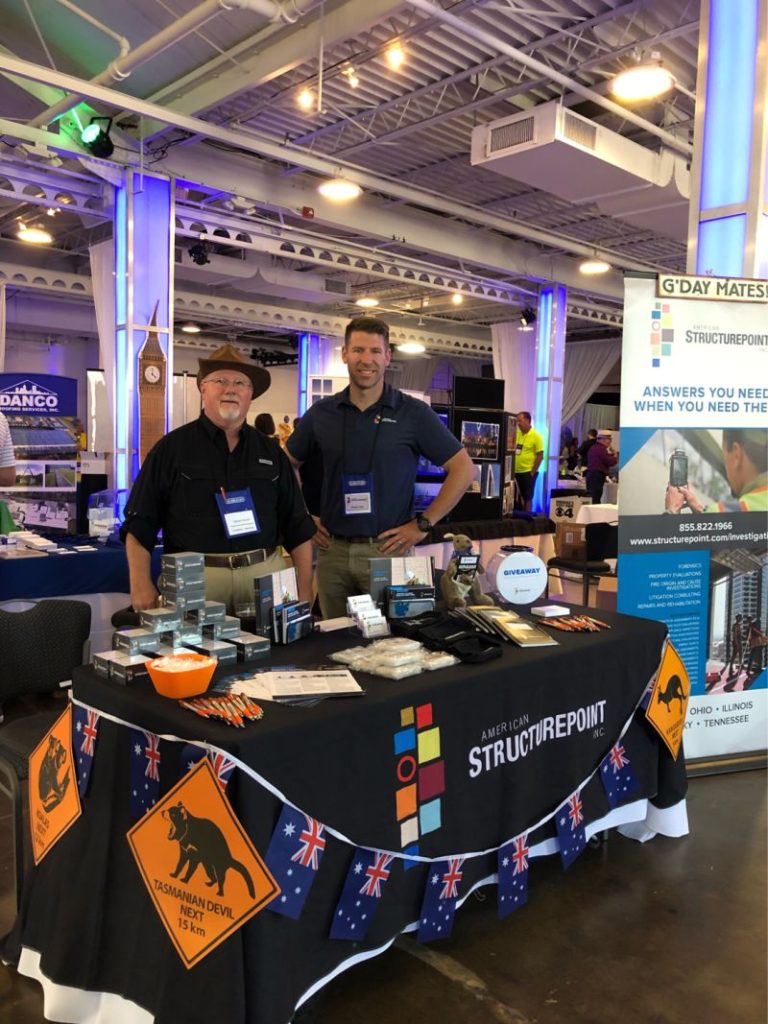 Marketing Services Bowls for a Cause
Marketing Services team members Julie Kost, Matt Werner, Krista Lawson, and Ryan Kommes, along with Investigative's Darwin Acord, participated in a Society for Marketing Professionals Indiana Chapter bowling tournament to raise money for college scholarships.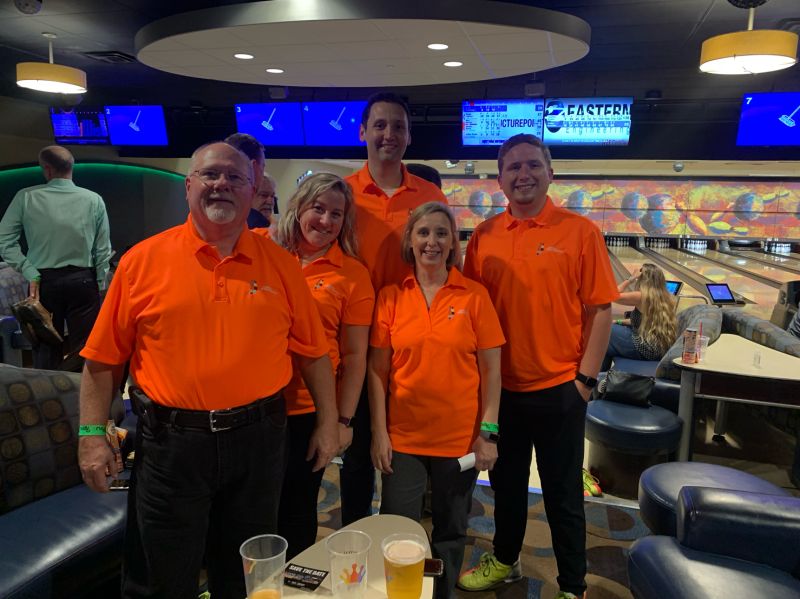 Architects Tackle Sporting Clays Tournament
Kent Hughes and Vanessa Shumate were members of a foursome participating in the Fourth Annual Aim High For Education Indianapolis Chapter CSI Education Foundation Sporting Clays Tournament at the Indiana Gun Club in Fortville, Indiana. American Structurepoint also was an event sponsor. The event raised about $7,500 for the CSI Scholarship fund providing scholarships for students attending an Indiana college and pursing a design or construction-related degree.
Volleyball Match at Pinheads
American Structurepoint has two sand volleyball teams that play at Pinheads in Fishers every Wednesday evening. The two teams faced each other in their first match of the Fall season on August 23. One team, The Setting Ducks, consists of Adam Logeman (Bridge), Kim Wheelock (Bridge), Ryan Cummins (Bridge), Cameron Schuler (Environmental), Leigh Stevenson (Environmental), and Krista Lawson (Marketing Services); the other team, Bye Week, is made up of Civil Group members Nick Schultz, Nathan Horgan, Drew Zimmerman, Kylie Bright-Schuler, Megan Irving, Jennifer Buck, Michael Pearce, Josh Rodgers, Jack DeValk, and Madeline Romeo.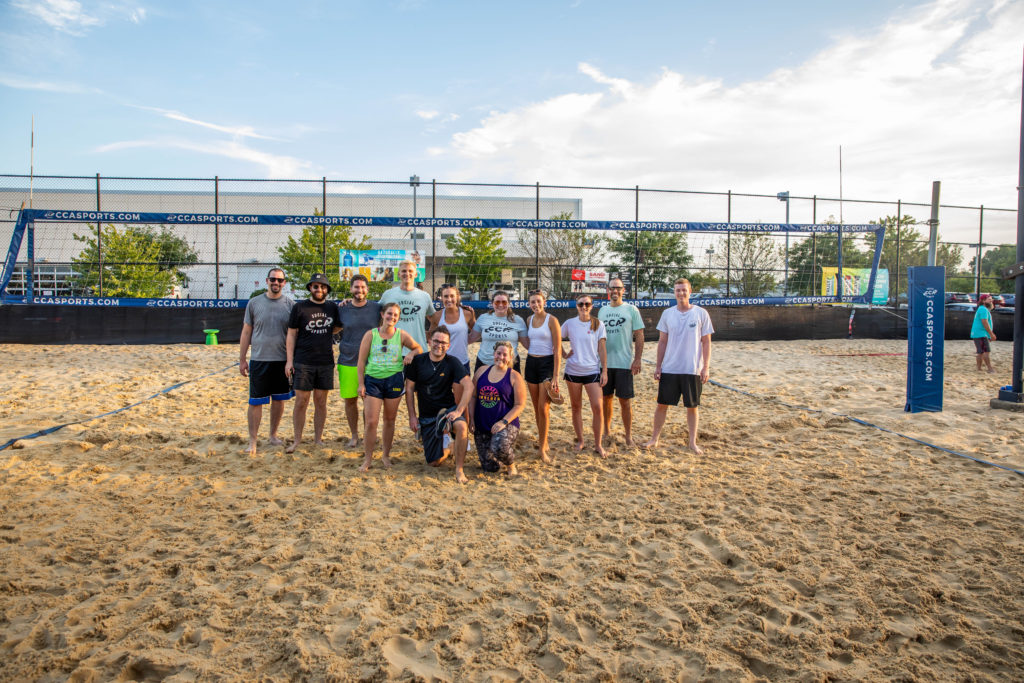 HR Takes On Mixology
The HR team mixed it up so to speak, learning how to make two signature cocktails for their team-building event. They gathered at the Chatham Hills Club House to experience Alcomy, a mobile cocktail business owned by mixologist Brett Butler. They learned how to make a spicy basil margarita and a smoky old-fashioned.
American Structurepoint Hosts CIC Meeting
Our company hosted the first in-person meeting since the start of the pandemic of the Central Indiana Chapter of the Indiana Society of Professional Land Surveyors. Twenty-eight surveyors attended the event in The Point Café that included dinner from City Barbeque and a presentation by Bryan Catlin, technical supervisor for the Marion County Surveyor's Office, on the NGS' Benchmark program.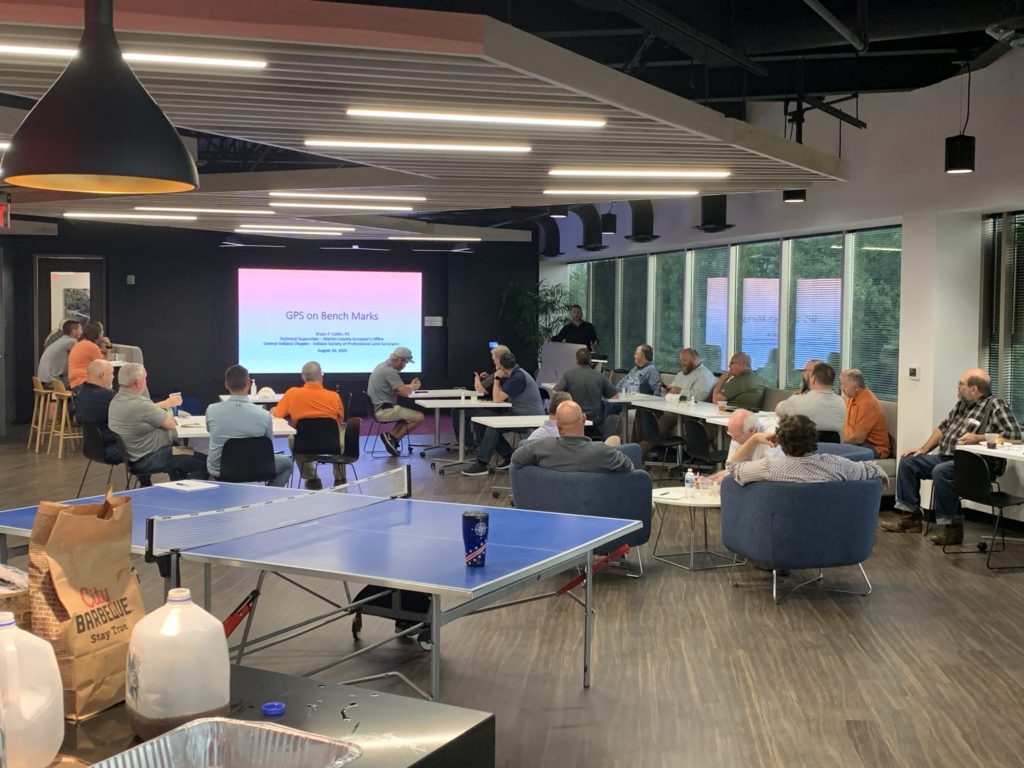 Run For World Water A Success
American Structurepoint fielded a strong showing at the Run for World Water fundraising event held in downtown Indianapolis August 28. Our team featured 35 employees and their family members, along with two furry friends, AKA dogs. The walk benefits Water for People, an international nonprofit providing access to clean water and sanitation solutions to nine countries in Central America and Africa.