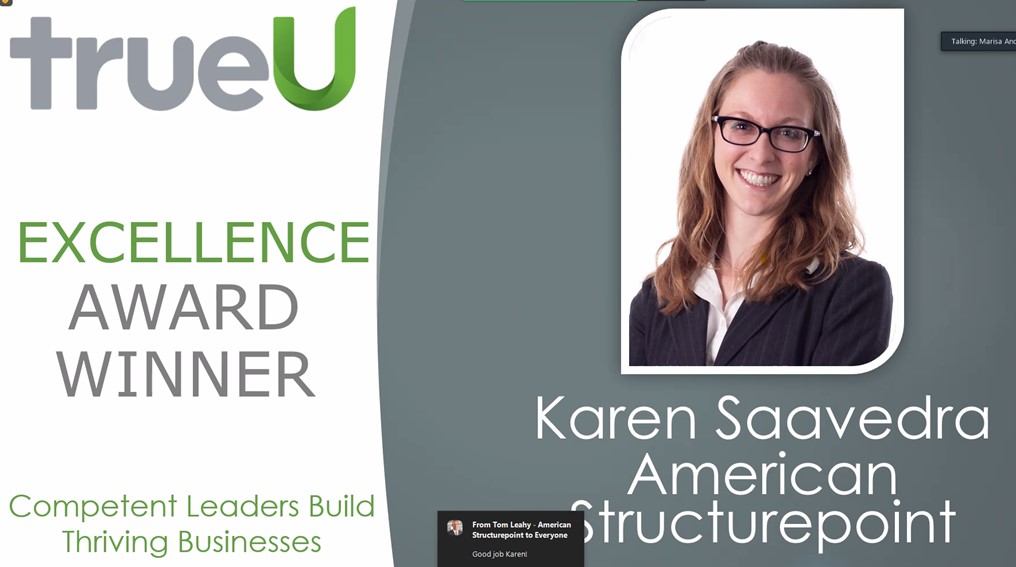 Congratulations go out to four employees graduating from the most recent Leadership Fundamentals Program (LFP) offered through trueU.
Amy Bennett – Senior Project Engineer, Austin Design Center
Tom Leahy – Senior Forensic Structural Engineer, Indianapolis Design Center
Karen Saavedra – Project Manager, Indianapolis Design Center
Ryan Wagner – Senior Project Manager, Chicago Design Center
Topics covered included handling difficult coworkers, navigating difficult conversations, how to take feedback, and eliminating negativity. The program's virtual instruction made it possible for Amy Bennett and Ryan Wagner to attend the LFP program originating in Indianapolis. And here's more good news – Karen won the Excellence Award for the entire class. TrueU trainers said Karen led breakout session topics with good interaction, and her classmates often commented she shared good practical information her classmates could use in their workplaces. Awesome job everyone!