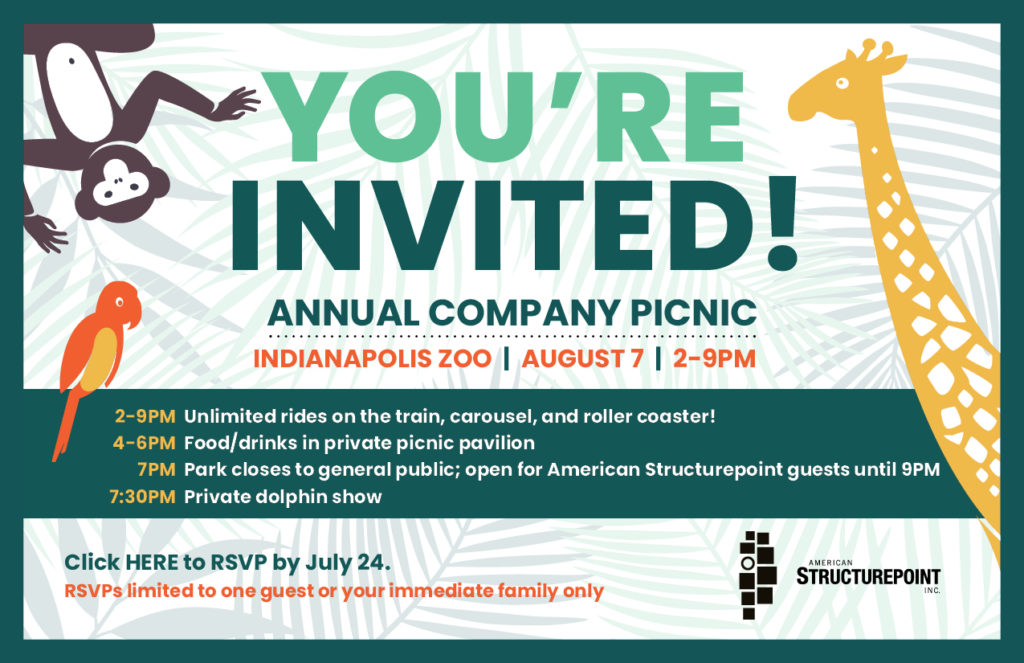 Don't miss out – RSVP by July 24 for the 2021 company picnic, set for Saturday, August 7, from 2 to 9 p.m. at the Indianapolis Zoo. Here is the day's schedule.
2-9 p.m.  Unlimited rides on the train, carousel, and roller coaster!
4-6 p.m.  Food/drinks in private picnic pavilion
7 p.m.  Park closes to general public; open for American Structurepoint guests until 9 p.m.
7:30 p.m.  Private dolphin show
RSVPs are limited to one guest and your immediate family only.