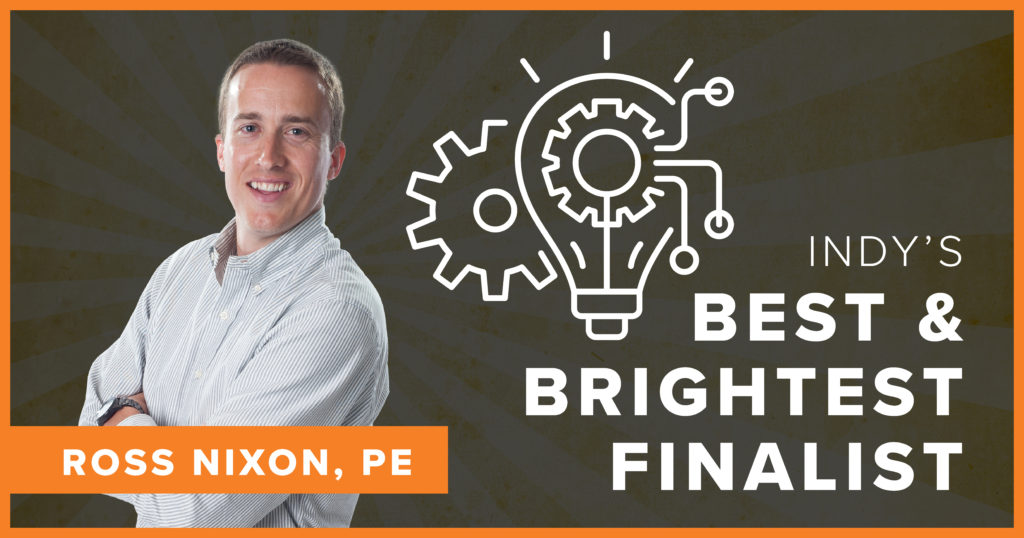 Civil Group Leader Ross Nixon is among 100 of Central Indiana's outstanding young professionals named as finalists for the annual Indy's Best and Brightest event. Ross is one of 10 finalists in the Real Estate, Development, and Construction category. Junior Achievement of Central Indiana created the event to recognize up-and-coming talent in the Indianapolis metro area. A virtual awards event is set for Thursday, March 11 at 7 p.m. Finalists will receive an award and a winner in each industry category will be announced.
Donate To Support Ross
A new interactive feature of this year's event is the ability to donate money to Junior Achievement in the name of each finalist. Donations will go toward JA programs that ignite the spark in young people to realize opportunities in career exploration, employability/life skills, entrepreneurship, financial literacy, and philanthropy. To make a donation, visit this page and click the green "Donate Now" button. You can choose any amount that you'd like to give.
Congratulations, Ross, and good luck on March 11!