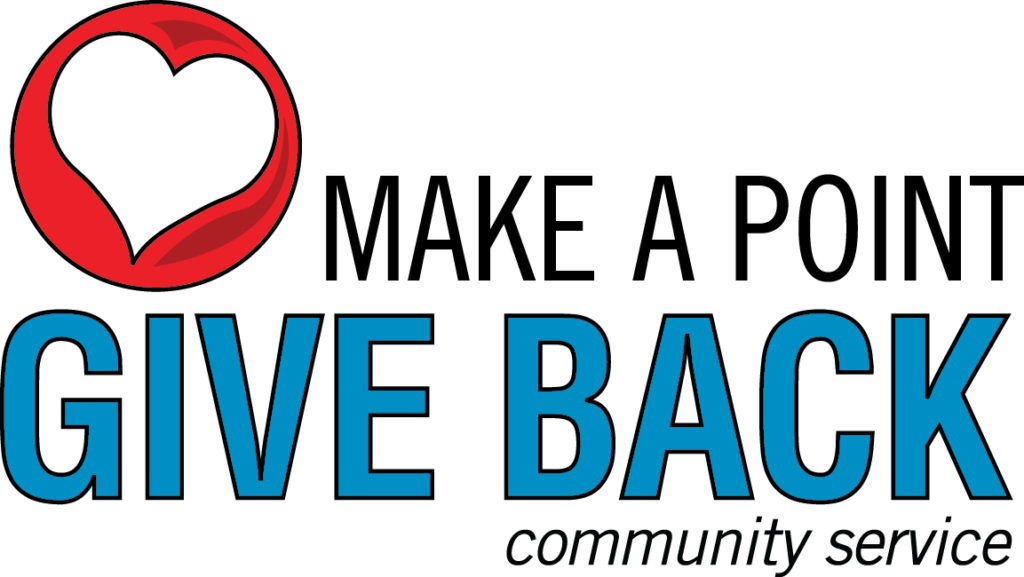 You won't want to miss updates about two new Community Service promotions – Shop Local 2020 and Holiday Mania. Read on for the details.
Shop Local 2020: You can win $100 in gift cards to spend at local businesses by shopping in your neighborhood. Purchases made between Monday, October 5, and Monday, October 26, can earn you entries into the drawing. Check social media for the hashtag #MakeAPointGiveBack to see all of the community businesses we're visiting! All staff will receive an email from Community Service with details of the program.
Holiday Mania Is On: Electronic purchase options will be available for everyone who wishes to participate in the December event! We're already receiving amazing donations from our staff, and we'll begin to share them via an online catalog before tickets go on sale. Watch for an email with information on registering your donation, or contact a Community Service board member to get your unique item added to the list.
Community Service Fund
The Community Service fund increased by $3,082.50 in September 2020 thanks to our employee contributors.
Recent Donations
We are currently prioritizing contributions to the American Structurepoint family. Immediate consideration will be given to requests for assistance for employees and their families. Requests for contributions in the other five giving categories (families/children, elderly, education, armed/civic services, and emergency/shelters) will be held for consideration after the current health and economic crisis has abated.
Please be assured that all employee assistance requests will be kept confidential. If you know of a co-worker in need of assistance, please complete and submit a request form (available via Pinnacle or by emailing Michele Collins).