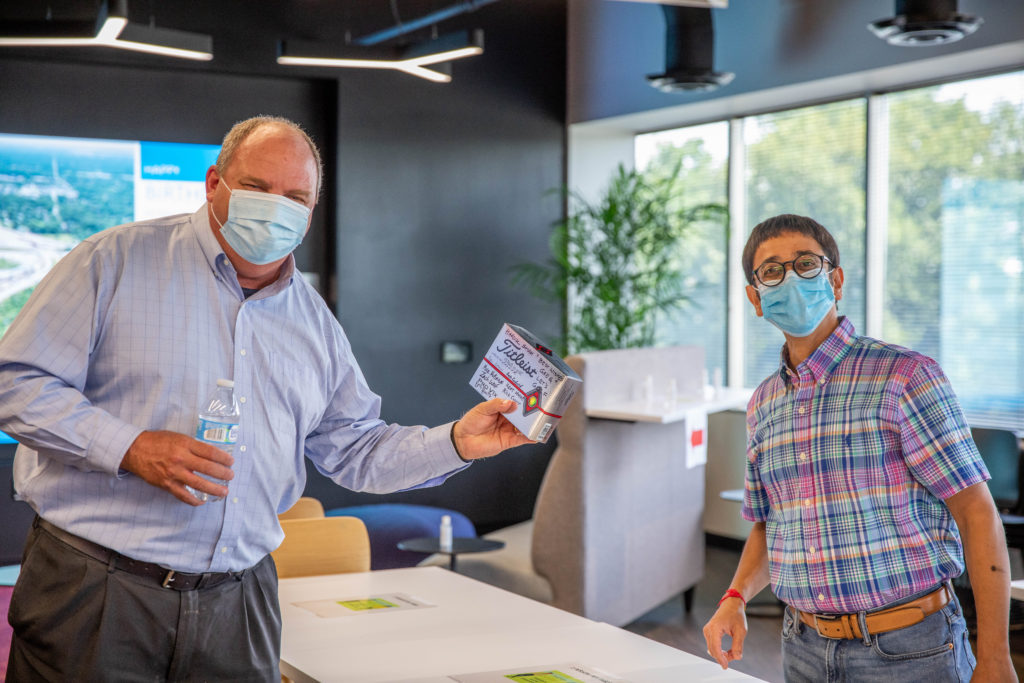 After seven highly productive years of leading our Indianapolis Road Group, Greg Kicinski retired from American Structurepoint on August 21. Greg oversaw tremendous growth while leading the Road team. During his tenure, transportation revenues more than doubled from $14 million to $32 million. He also excelled at leadership and in mentoring many. Company president and COO Rick Conner praised Greg for his leadership and for enhancing the company's reputation in the industry.
"I admire Greg the most for his managerial style and his demeanor. He has unquestionable professionalism and he also has the ability to hover at a much higher altitude than most engineers and can see the big picture of a project. You've touched a lot of projects, but the most important thing is you have touched a lot of people. Many of the successes of people here, at other firms, and at INDOT are because of you," Rick said at Greg's final group leader meeting.
Greg says that coming to American Structurepoint from INDOT was an honor of a lifetime. Greg plans to travel throughout September and upon his return look for space where he can pursue his other passion – portrait photography.  He hopes to open a studio in early 2021. From all of us at American Structurepoint, thank you, Greg, for all your leadership,  dedication, and for being a great mentor to so many in our industry. Here's wishing you find the perfect place to open your photography studio.