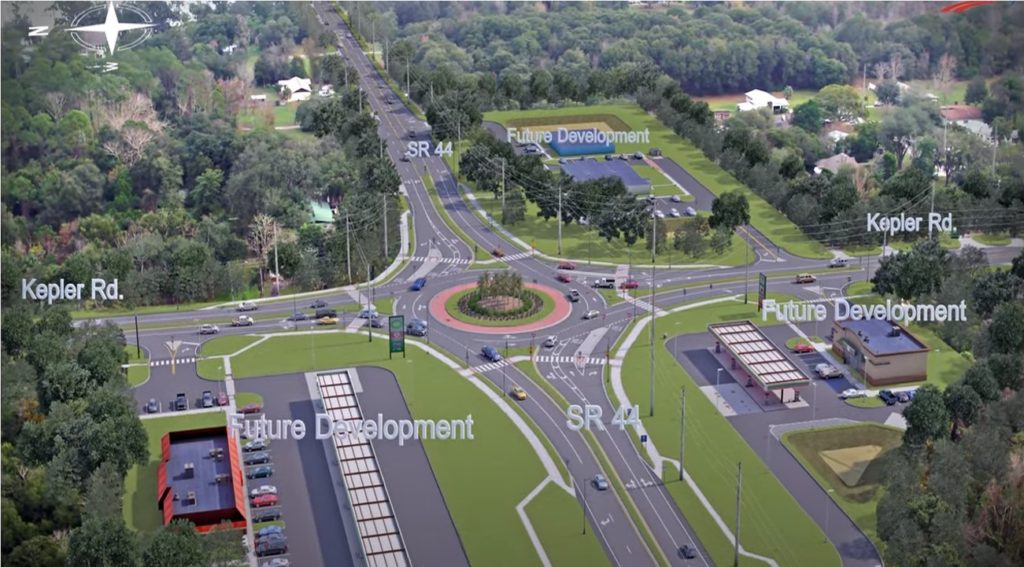 American Structurepoint staff continue to show their versatility and flexibility in delivering creative solutions for virtual public meetings. Here's some scoop about solutions for Florida and Evansville and a virtual public meeting space.
FDOT Kepler Road Roundabout Video
Last month, we held our first virtual public meeting with FDOT District 5 for the SR 44 at Kepler Road Roundabout project. It includes a new 2-lane roundabout and about a quarter mile of roadway widening to install a two-way, left-turn lane on SR 44 in Volusia County, Florida.
The meeting showcased an impressive, must-see, 4K UHD (ultra-high definition) animation that our very own Senior Design Visualization Specialist Paul Jarboe created. The video is Paul's first-ever 4K production and has four times the pixels that his usual 1080p HD videos do. 4K video delivers much clearer and sharper image viewing and playback for viewers. Paul gives special kudos to our IT support and staffers. Creation of the video occurred via Citrix and our state-of-the-art render farm with nine computer nodes all performing flawlessly! Check out the video here. Special thanks to Volusia County and the City of DeLand for their continued support as we advance the design of this project!
Refresh Evansville Project Video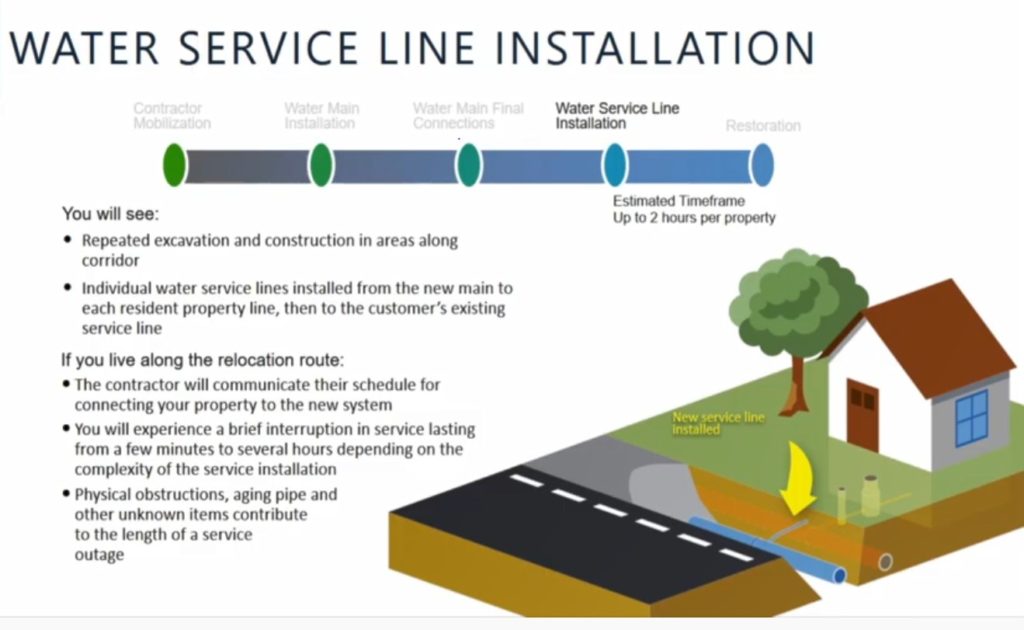 Little did Evansville Area Supervisor Brian Fox know that his duties as a Refresh Evansville program construction manager would include narrating a video available via YouTube and public access TV. But that is exactly what's happening in this pandemic era when public meetings are out and virtual communication is in.
Brian's video contains a project overview, introduces the project team, and uses photos and graphics to give viewers a glimpse of what will happen when during the Sweeter Rotherwood Water Main Replacement project. Evansville Administrative Support Specialist Kristen Williams helped Brian create the video, available on the Evansville Water and Sewer Utility (EWSU) social media sites and the Refresh Evansville website. Brian says his team will continue to modify their efforts to the ever-changing conditions to ensure that EWSU customer concerns are addressed.
Virtual Open House Space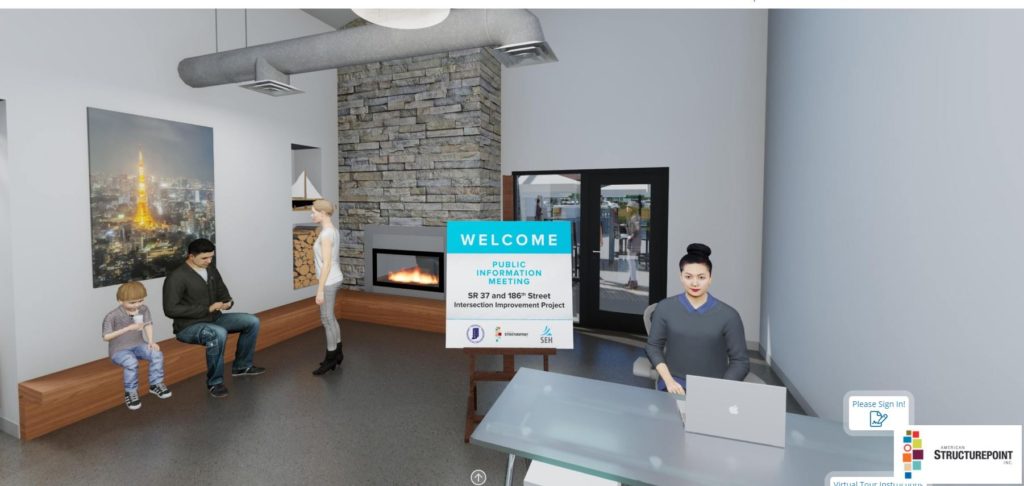 Our first virtual public meeting space is now live! Our Environmental Services and Marketing Services graphics team, along with Steve Albright in Architecture, created this interactive room that can be adapted for any virtual public meeting or open house. The virtual room allows users to pan around the virtual space and click hotspots to open or view boards, video presentations, comment forms, and more. Our first virtual open house contains info about the SR 37 and 186th Street Intersection Improvement project in Noblesville, Indiana, and includes a video presentation shot and edited by Krista Lawson. Check it out at this link.