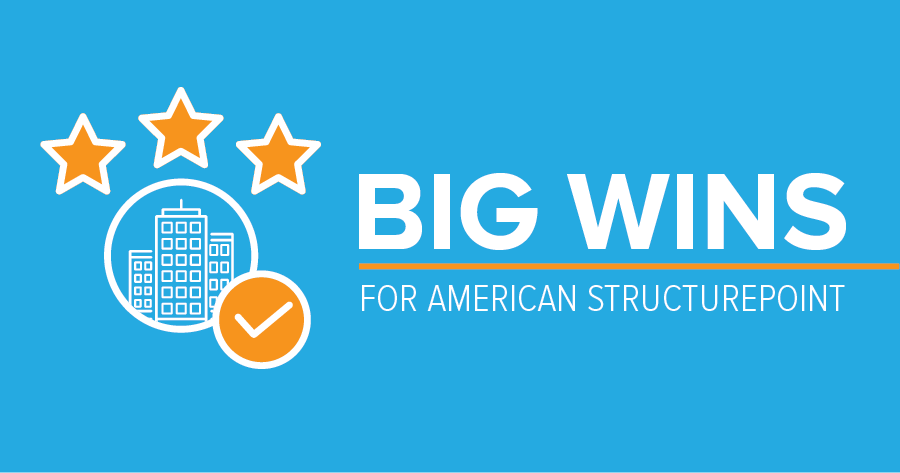 We continue to celebrate big wins. Here's a recap about June's major wins.
Texas On-Off System Bridge Replacements – American Structurepoint was selected as the prime provider to prepare plans, specifications, and estimates (PS&E) and related documents for on- and off-system bridge replacement projects in TxDOT's Fort Worth and Dallas districts. This marks the second bridge design contract we have been awarded by TxDOT in 2020!
Olentangy Trail, Northmoor Park to Clinton Como Park – We were chosen to provide design and engineering services for a 0.6-mile-long bike/pedestrian improvement project for the final link of the 14-mile-long Olengtangy Trail in Columbus, Ohio. The trail is the most traveled greenway trail in Central Ohio. This new segment will cross the Olentangy River and provide a connection to the new OhioHealth headquarters, which is Central Ohio's largest hospital system.
Dearborn County, Indiana Bridge Placement – American Structurepoint was selected for design services to remove and replace Dearborn County Bridge No. 33 with construction to begin in 2024. The team will include transportation, environmental, survey, utility coordination, and right-of-way services. Construction is estimated at $1.7 million.
Camargo Canyon Pump Station Elimination – We are leading a team of engineers to design a new 8-inch gravity sewer solution for the Camargo Canyon pump station, within the jurisdiction of the Metropolitan Sewer District of Greater Cincinnati. The project will eliminate a lift station and force main nearing the end of its useful life. American Structurepoint will provide detailed design, environmental analysis, constructability review, and all permitting for the project.
City of Muncie On-Call Inspection Services – American Structurepoint was selected to provide construction inspection services for various transportation, sidewalk, and trail projects throughout this Indiana city as needed. Types of projects include resurfacing, full-depth reclamation, culvert replacements, new sidewalks, and trails.
Travis County, Small Projects Pre-Qualified Lists – With this selection, American Structurepoint is now qualified to work on Travis County, Texas transportation projects with a fee of less than $500,000. This means we are on the county's prequalified list for civil engineering projects and will be awarded future contracts based on our qualifications.
INDOT's LaPorte District for Right-of-Way Plan Development and Title Research Services – Our tasks may include right-of way plans, title research, legal descriptions, route survey plats, or right-of-way parcel plats. Our staff also may be called upon to do peer reviews of completed right-of way engineering documents, legal descriptions, parcel plats, and final right-of-way plans.