Congratulations to two key members of our Construction Solutions team, Tom Carrow and Brian Fox, on their recent promotions.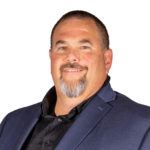 Tom Carrow (Indianapolis Design Center) has been promoted to area supervisor. Tom has worked as a resident project representative with American Structurepoint for over 5 years and has nearly 30 years of construction and engineering experience. In his new role, Tom will continue to manage his own construction projects in southeast Indiana while more formally assisting with other area project.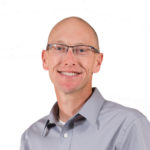 Brian Fox (Evansville Design Center) has been promoted to area supervisor as well. Brian joined American Structurepoint in 2017 to oversee the Evansville Water and Sewer Utility (EWSU) Refresh Evansville Water Main replacement CI program. In his new role, Brian will continue to be the primary point of contact for EWSU and assist in staff and project management, recruitment, and business development for the Construction Solutions Group in southwest Indiana.