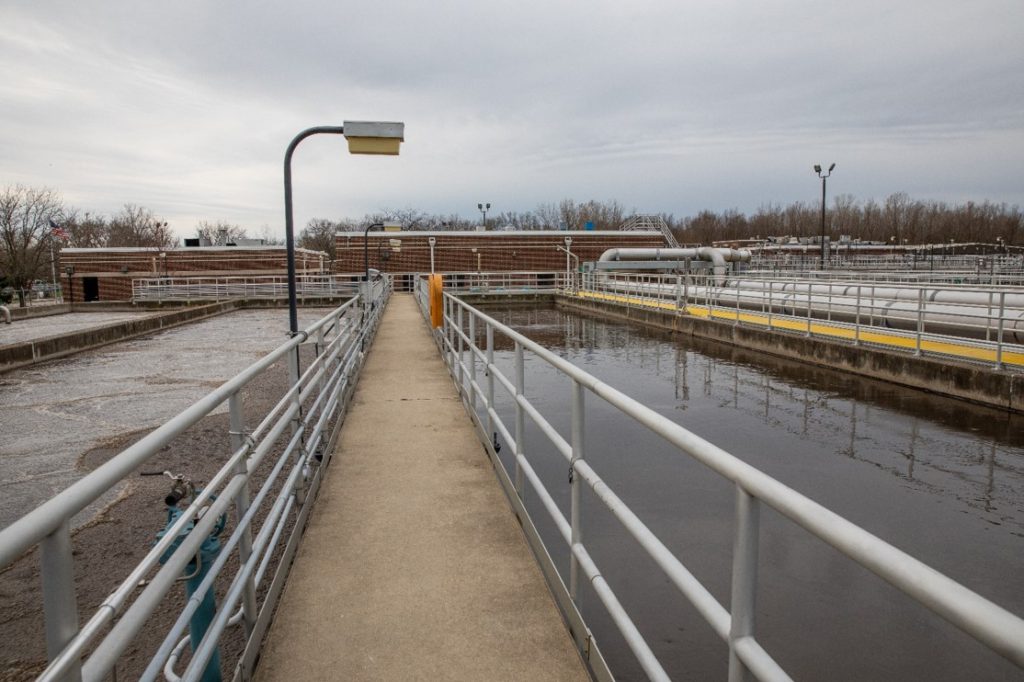 Our Utility Infrastructure Group picked up another major award for developing an innovative solution to remove phosphorus from the Noblesville Wastewater Treatment Plant. The Indiana Chapter of the American Association of Public Works Association chose the project as its 2019 Public Works Project of the Year in the environmental category. And even better, because the project received the highest award from APWA Indiana, it is now competing for a national APWA award!
American Structurepoint engineers integrated an innovative biological phosphorus removal system (Bio-P) that uses natural processes rather than chemicals. One of the first of its type in Indiana, Bio-P combines with aeration process modifications to achieve remarkably cleaner water at far less cost.
The project also replaced centrifugal blowers with energy-efficient turbo blowers and integrated an above-ground stainless steel piping system. Based on the first eight months of operation, the reduction in chemical usage and power saved the city approximately $800,000 a year while also providing cleaner water for Noblesville and downstream communities.
The national APWA winners will be announced at April's end. The project previously received an Honor Award from ACEC Indiana and a National Recognition Award for exemplary engineering achievement from ACEC national.