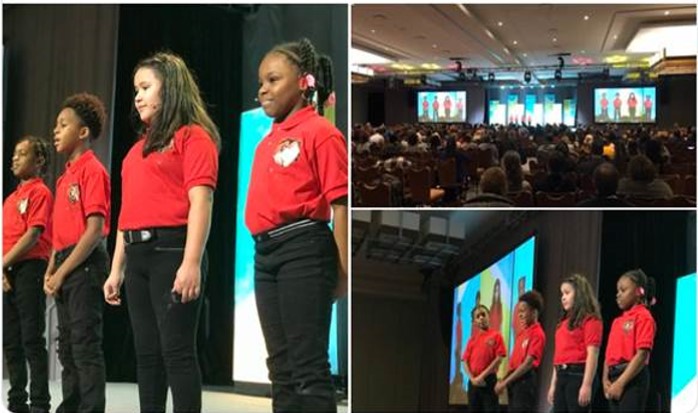 We salute students from a Project Lead the Way (PLTW) class (funded by American Structurepoint) who rocked the house at a recent national PLTW Summit! Students from James A. Garfield School 31 in Indianapolis were the only elementary school students in the nation chosen to share their stories of the difference PLTW made for them.
The students presented to more than 800 conference guests that included Pre-K-12 educators, students, university leaders, and business and industry leaders.
"This is our first year as a PLTW school and it's fantastic," the four scholars proclaimed in unison. Another student said, "Before Project Lead the Way, I didn't know what an engineer was, but now I know what I want to be when I grow up …a mechanical engineer."
Congratulations to An'Tione, Jeremiah, Isabella, and Joyce on an amazing job! You can check out a rehearsal of their four-minute presentation at this Facebook link.