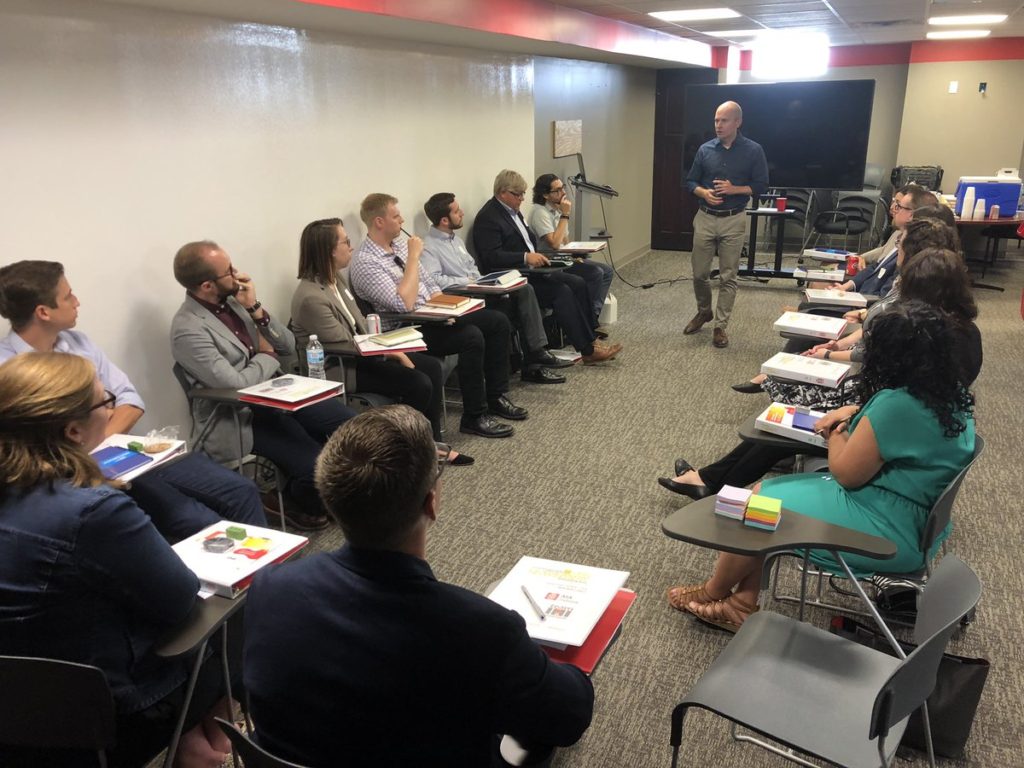 TrueU Leader in Training Program
American Structurepoint's next group of leaders are advancing through the trueU Leader in Training (LIT) program. Catherine Pallotta (Utility Infrastructure Group), Sam Ponder (IT Group), and Julie Kost (Marketing Services Group) are each in different stages of their six-month, immersive leadership journey. Ross Nixon (Civil Engineering Group) will join trueU in November. The program covers a variety of leadership topics. It includes project work, reading outside of class time, and a final capstone team project. As our leaders work toward completing the program, it is clear that their dedication and time commitment to the program is fueling a transformation that will boost their leadership capabilities to an even higher standard.
Nick Peterson, AIA Joins Christopher Kelley Leadership Program
A big congratulations to one of our architects! Nick Peterson, AIA, was selected to be a part of the 2020 class of the AIA Indiana Christopher Kelley Leadership Development Program. The award-winning program seeks to train and nurture the next generation of leaders in architecture. Nick was chosen after going through a rigorous, statewide application process in which emerging professionals had to show examples of career success and community involvement. He will participate in an intensive, nine-month program that covers entrepreneurship and firm management, teamwork and collaboration, client development, community leadership, understanding industry trends, and developing his future career. The first session takes place this month. The next time you see Nick, wish him well in this awesome opportunity.