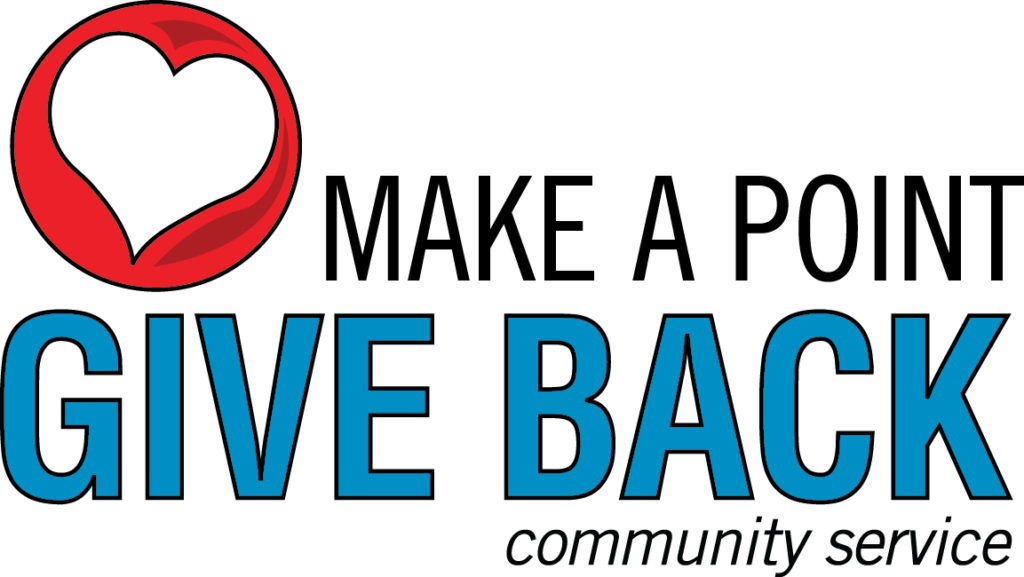 The Community Service fund received payroll contributions totaling $3,193.50, and the company match brought us to $6,387.00 in incoming funds for the month of September. We have more than 130 employee contributors! The funds are used to assist organizations recommended by our staff.
Commitment forms are available via Pinnacle if you would like to begin contributing or to change your existing commitment. If you have a suggestion for an organization that could use a boost of volunteers or a financial contribution, please share it with the Community Service board. A donation request form is available via Pinnacle.
Recent Donations
Columbus Center for Human Services – For over 34 years, the Columbus Center for Human Services has worked to enhance the lives of people living with developmental and intellectual disabilities. The organization provides the individuals it supports with person-centered plans to live with as much self-determination and independence as possible. A $250 donation was sent to the organization, recommended by Conner Brintlinger (Columbus design center, Business Development).
School on Wheels – School on Wheels' mission is to provide one-on-one tutoring and educational advocacy for school-aged children in Indianapolis who are impacted by homelessness. The organization currently serves nearly 400 children each year. A donation of $1,000 was made to the group, brought to our attention by Tracy McGill (Indianapolis design center, Land Surveying).
Enrique – A $1,000 donation was made to assist with medical expenses for a Northwest Indiana resident who recently suffered a spinal cord injury. We were made aware of Enrique's need by Eric Wolverton (Highland design center, Transportation).
I.W.I.N. Foundation – The IWIN (Indiana Women in Need) Foundation supports individuals statewide receiving treatment for breast cancer by relieving emotional, physical, and financial burdens. Professional services facilitated by the foundation include childcare, housekeeping, yard maintenance, massage therapy, photography services, meals, yoga classes, exercise classes, transportation assistance, and medication assistance. A $500 contribution was sent to foundation, on the recommendation of Jenn Gustafson (Indianapolis design center, Civil).
Frank Family – A central Indiana family has been impacted by severe weather-related damage to their home and a cancer diagnosis for their primary wage-earner. One thousand dollars was donated to this family, brought to our attention by Luke Kahren (Indianapolis design center, Business Development).
Smoke Detectors in Sheridan – The Town of Sheridan's fire department will be able to provide smoke detectors to its residents thanks in part to a $250 donation from American Structurepoint's community service fund. The cause was recommended by Russ Wilson (Indianapolis design center, Investigative) and Kent Moore (Indianapolis office, Business Development), in memory of the late Joe Grinstead, an American Structurepoint employee and Sheridan resident.
Upcoming Activities
DREAM Christmas – We're joining DREAM Alive again this year to brighten the holidays for Indianapolis-area families in need. Volunteers will be needed for three different events within the program (shopping with scholars, wrapping party, and the DREAM Christmas event).
Santa is anticipated to visit our Indianapolis headquarters on December 6 (for an after-hours adults-only event) and December 7 (for photo opportunities for all). Holiday Mania returns on Friday, December 13. Electronic shopping options will be available for those who can't attend in person.
Other Community Service News
Pickled Pedaler Outing – A group of 2018 Holiday Mania fundraiser prize winners pedaled their way through the streets of Indianapolis on the Pickled Pedaler party bike. David Mohler and Jack Lashenik hosted Paul Johnson, Melanie Bucher, Liza Trant, Meagan Perratore, Paul Johnson, and Derrek Day for the pub and brewery tour in downtown Indianapolis. Keep watching for information about the fun in store for this year's Holiday Mania activities.