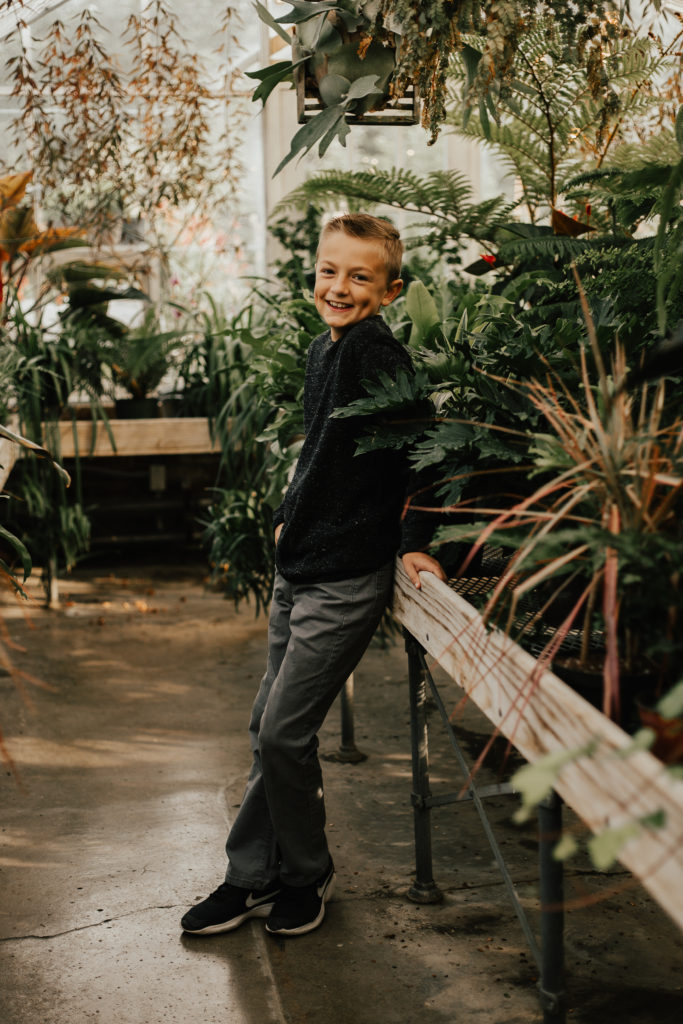 American Structurepoint staff members came together recently to support 10-year-old Noah Farny and his family. (Noah's father, Eric Farny, is a road team leader in American Structurepoint's Transportation Group.) This summer, Noah was diagnosed with non-Hodgkin's lymphoma, and he is currently undergoing chemotherapy treatments at Riley Children's Health in Indianapolis.
One hundred and thirty-five American Structurepoint employees from 11 different design centers donated to a special collection to provide financial assistance to the Farny family during this challenging time. The company generously matched all employee contributions. The Farny family is truly touched by the outpouring of support from the American Structurepoint community. Thank you for your generosity.
Here is an update regarding Noah's treatment and progress,
Currently, he has completed three cycles and is scheduled to start the fourth on Sept. 6 (or sooner).
His brothers are handling the changes well and enjoy going to the hospital to visit and play with all the games and toys available. While they miss their brother being home, they have been able to spend a lot of time with their grandparents who have graciously offered to stay at the house as Eric and his wife, Sara, take turns traveling to and from the hospital.
If you are interested in other ways you can support either the family or the childhood cancer community, here are some suggestions:
Coordinating schedules and people in different places usually puts a strain on meal planning and preparing. Freezer meals are an easy way to drop off food or coordinating with the family for food drop/off or delivery. Gift cards (or even Grubhub/Doordash) are another easy way to help, especially during hospital stays.
The blood cancer wing at Riley where Noah stays has a small hospitality room for parents staying on the floor as well. They provide basics like water, coffee, and crackers, but any other snacks/treats are by donation only. K-cup donations are also a big hit for a break from the hospital coffee.
Donate Blood – During treatment so far, Noah has had three blood transfusions in an effort to help jumpstart his white blood cell growth. This is fairly common with blood cancer patients and critical for their path to recovery.
Toy Donations –Two specific groups have greatly impacted Noah during his stay and have helped to bring a needed smile or distraction during some difficult moments.

Riley Cheer Guild – This volunteer group helps to provide comfort and cheer to patients during their stay. Most notably, their toy room provides 9,000 items per month to patients within the hospital. Many of the toys have either been donated or purchased with monetary donations. If you'd like to donate, please visit https://rileycheerguild.org/donate
Tatum's Bags of Fun (Tatum Parker Project) – This program provides a backpack filled with toys, games, and activities to every pediatric cancer patient within Indiana. Similar to the cheer guild, the mission is to help kids feel like a kid again instead of a patient. https://tatumparkerproject.org/donate/