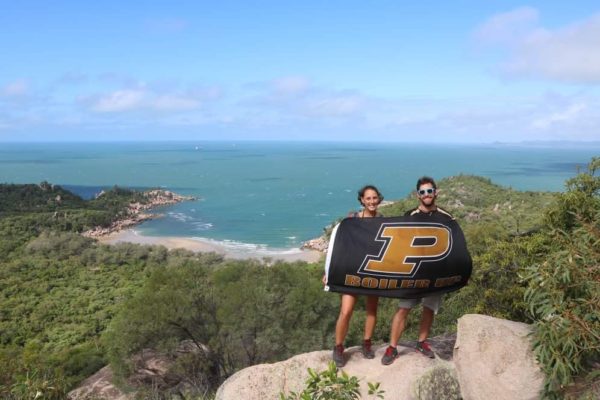 An adventurer to the core, Monica Del Real, environmental scientist located at our Tampa office, has always been guided by her passions. Both personally and professionally, Monica has followed her desires to travel and explore. Since starting as an intern in the Environmental Services Group in 2015, her adventures and career journey have been indicative of her desire to see and do more.
Monica began her internship at American Structurepoint during her last summer of college and then continued on as a full-time environmental scientist six months later. After working out of the Indianapolis office for two years, she decided to fulfill a personal passion by taking a gap year in Australia. She bought and renovated a car so that it could serve both her living and transportation needs. This enabled her to travel around the continent and spend time hiking, watching wildlife, and embracing the outdoors. As her year in Australia approached an end, Monica came to the conclusion that she wanted to continue toward a similar path to the one she had been on before; however, she wasn't ready to end her adventures quite yet. Upon reaching out to her American Structurepoint team and speaking with her former group leader, it was determined that working out of the Tampa design center would be a good move for both Monica and the company.
In January 2019, Monica returned to the Indianapolis design center before moving down south. Now, she is settled in  Tampa, working on both Indianapolis-based projects as well as Florida projects. Monica is enjoying the Tampa Bay area and the cultural diversity that it has to offer, including her favorite activities – sand volleyball and salsa dancing. Of course, she has an upcoming adventure brewing. She is planning a canoe trip through the Everglades next year – that's a 100-mile, eight-day trip. We look forward to hearing stories from her future travels.
The past couple of years have entailed significant change, but for Monica, that is exactly how she thrives!