Engineers Without Borders Kickball Tournament
The American Structurepoint team joined in on the fun and competition for the seventh annual kickball tournament hosted by the Indianapolis Chapter of Engineers Without Borders (EWBUSA). With 13 teams and over 100 participants, the event raised more than $7,000. All proceeds support EWBUSA's water supply project in Ecuador, which funds development projects that will improve quality of life in underserved communities. Our kickball team members included Sarah Everhart, Anna Belovic, Amanda Eberlien, Hillary Shaffer, Jon Lenglade, David Mohler, Jared Wilkerson, Mike Massone, Eric Everett, and David Hass.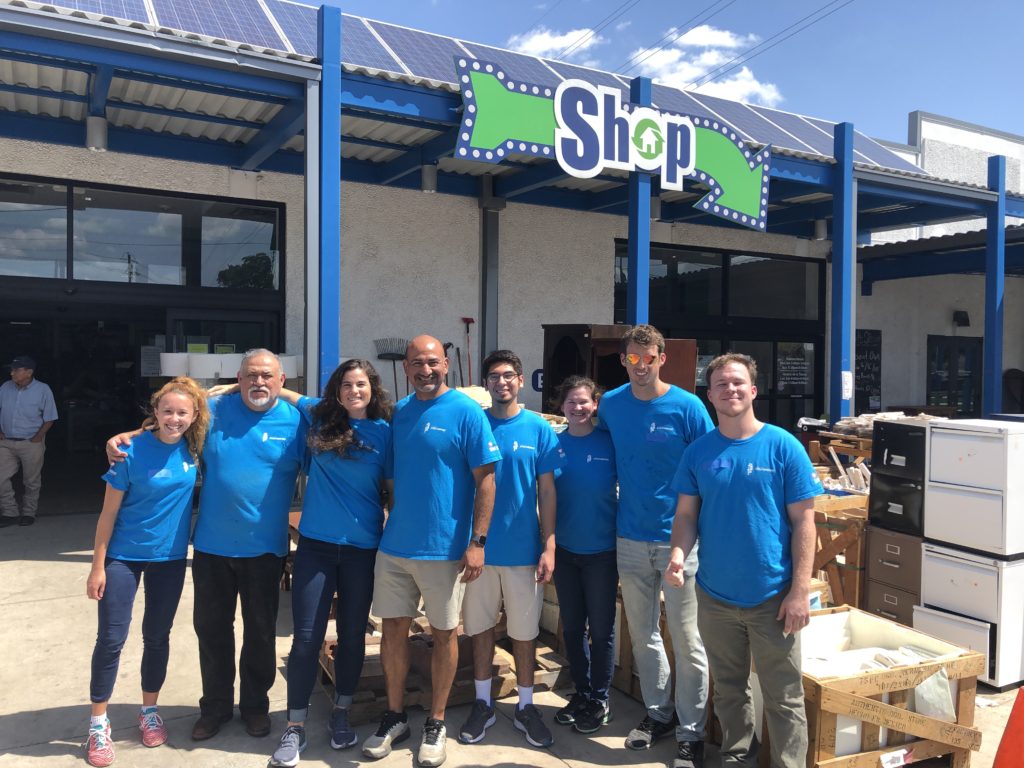 Austin Employees Volunteer at Habitat for Humanity Restore Center
On August 19, the Austin design center held its monthly community service outing at the Habitat for Humanity Restore Center. They cleaned shelves, moved furniture, organized, and priced items. Participants included Heather Sulaica, Fernando Gaytan, Jenna Alchevsky, Ricardo Zamarripa, Ruben Castillo, Amy Bennett, Adam Pfeiffer, and Tyler Daigle.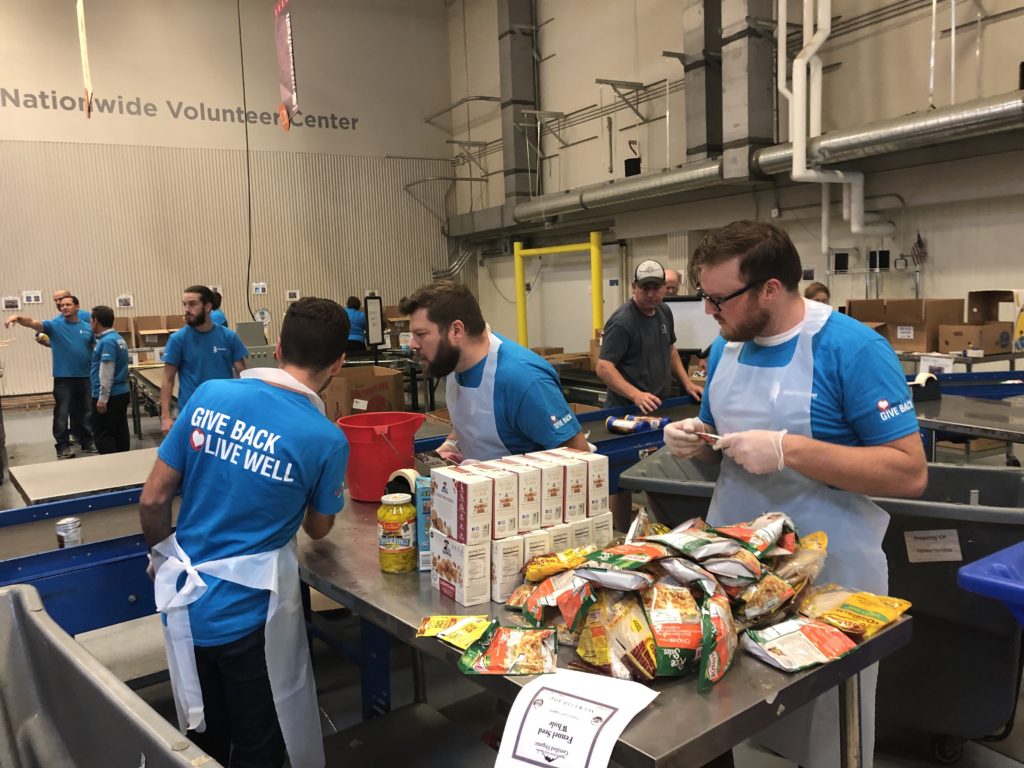 Columbus Day of Service
Our Columbus Day of Service was held place last month at the Mid-Ohio Foodbank. Fifteen volunteers spent over two hours checking, cleaning, sorting, and boxing over 6,500 pounds of donated food and items that will be on the kitchen tables of those in need across central Ohio. The Mid-Ohio Foodbank operates under one goal – to end hunger. Through that mission, the organization serves over 140,000 meals to people throughout central and eastern Ohio each day. Great work, Columbus team!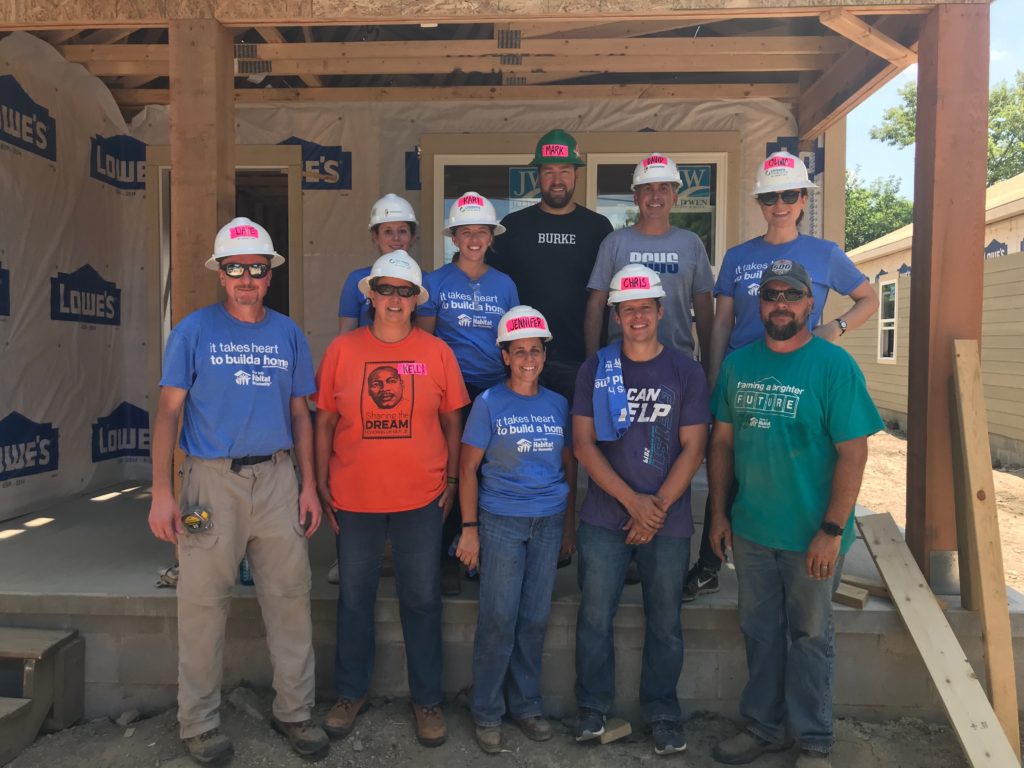 Habitat for Humanity Build
David Mohler and Kaitlyn Bilodeau of the Utility Infrastructure Group joined with Citizens Energy Group employees and Habitat for Humanity to build a home in Indianapolis. Way to go David and Kaitlyn!