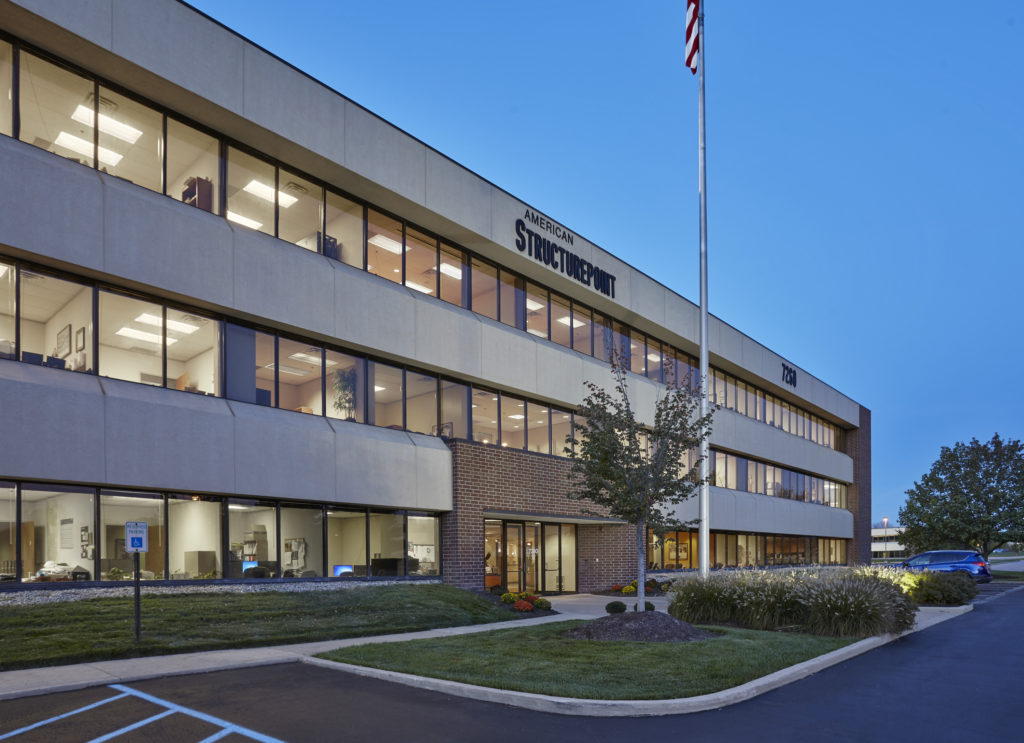 It didn't take long for our former Indianapolis headquarters building to find a buyer and a new purpose. Cornerstone Companies, an Indianapolis-based real estate company specializing in healthcare properties, acquired our former home at 7260 Shadeland Station.
Cornerstone plans to completely gut and remodel the 7260 Building for Community Health to use it for information technology, human resources, and other functions. The remodeling will be completed by April 2020. Community Health already has several offices in the Shadeland Park working out of two buildings that Cornerstone also bought last month – the 7240 and 7300 buildings. Some of you may remember that our Architecture + Interiors, Structural, and Investigative groups used to work in the 7240 Building. They moved to the 7340 Building in December 2011.
So bon voyage, 7260 Shadeland Station. We wish the Community Health employees much success and prosperity in your new home next year.