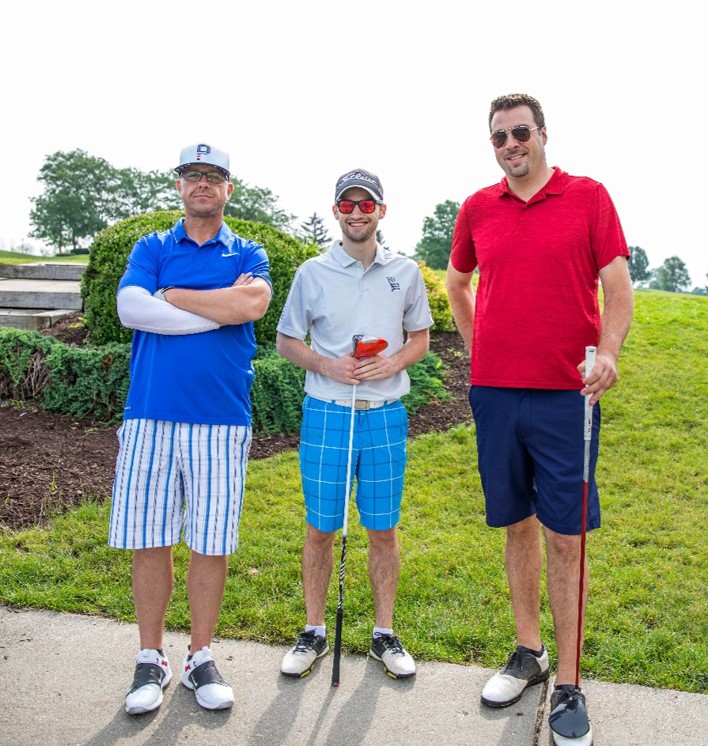 Another fabulous company golf out is in the memory and history books. Unbelievably, the storms and rain forecasted for most of the week prior to the outing dissipated into cloudy skies and pleasant temperatures for the 70 brave "golfers" to compete in this year's 39th Annual Memorial Golf Classic. Many thanks to American Structurepoint for providing this opportunity to gather and enjoy a great day of golf and fellow­ship!
Here are the results: after 18 holes of some fine (and not so fine) golf, we gathered to eat some burgers and brats and dole out the prizes, praises, cheers, and jeers as follows:
Long Drive on #3: Chris Samsel
Closest to the Pin on #8: Nick Everhart
Longest Putt on #10: Joe Griffith (after some confusion about what constitutes a putt)
Closest to the Pin on #14: Brad Schrage
Long Drive on #18: Jack Lashenik
Now for the scores: it was pretty cut and dried this year. The team of Jordan Parks, Chris Samsel, Rod Pizarro, and Joe Sutton shot 9 strokes below par to record a 62 and capture third place.  Shooting 10 under par to score a 61 and land them in second place was the team of Mike Steffy, A.J. Edwards, Todd Stout, and Cash Canfield. In first place this year with an 11 under par of 60, the threesome of Bryan Potter, Eric Everett, and Corey Gilreath (Zach Murphy wasn't able to make it).  Well done!
Special thanks to Krista Lawson for capturing the memories and photographic evidence to prove you all were indeed at this year's outing.  Thanks to all who came out and made it an enjoyable day. Most importantly, a hearty thank you goes out to American Structurepoint for allowing us to hook, hack, slice, and shank our way around the golf course once again.