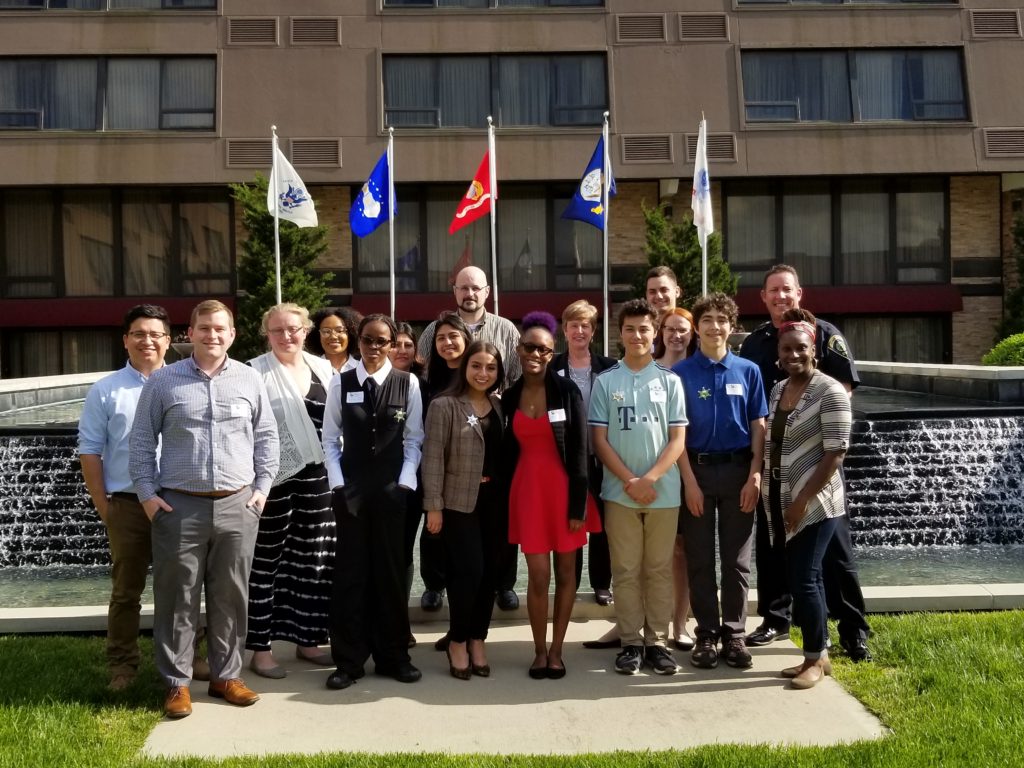 American Structurepoint continues as a corporate sponsor for Lawrence Township students participating in the ACE Mentor Program. Our company provides mentors, financial support, and a named scholarship to the organization that creates opportunities for architects, engineers, and construction managers to interact with high school students interested in our industry. This year's $2,000 American Structurepoint scholarship recipient was Sara Xique of Lawrence Central High School.  Four students from the Lawrence team garnered $8,000 in scholarships at the 13th Annual Indianapolis Student Presentation and Scholarship Awards Dinner held on May 15 at the Marriott East Convention Center.  The Indianapolis affiliate gave out over $50,000 in scholarships for the 2018/2019 school year and continues to provide students opportunities to learn about the design and construction fields within a safe, supportive environment.
If any employees are interested in getting involved with ACE in the upcoming 2019-2020 school year, contact Vanessa Shumate. She will hosting a mentor callout later this month, so look for an email in your inbox with more info!
At the dinner, students from six different schools in the Indianapolis area participated in the event and presented their projects for this year's Polis Station. The Polis Station incorporated elements of a police station with socially conscience community components that can inspire partnership and neighborhood development to resolve community based issues. Each of the six Indianapolis teams from Arsenal Technical High School, Ben Davis High School, Decatur High School, Lawrence Township High Schools, North Central High School and Warren Township High School presented their take on this year's program during a 10 minute presentation covering architecture, interior design, structural, civil and MEP engineering along with construction schedule, estimates and logistics.