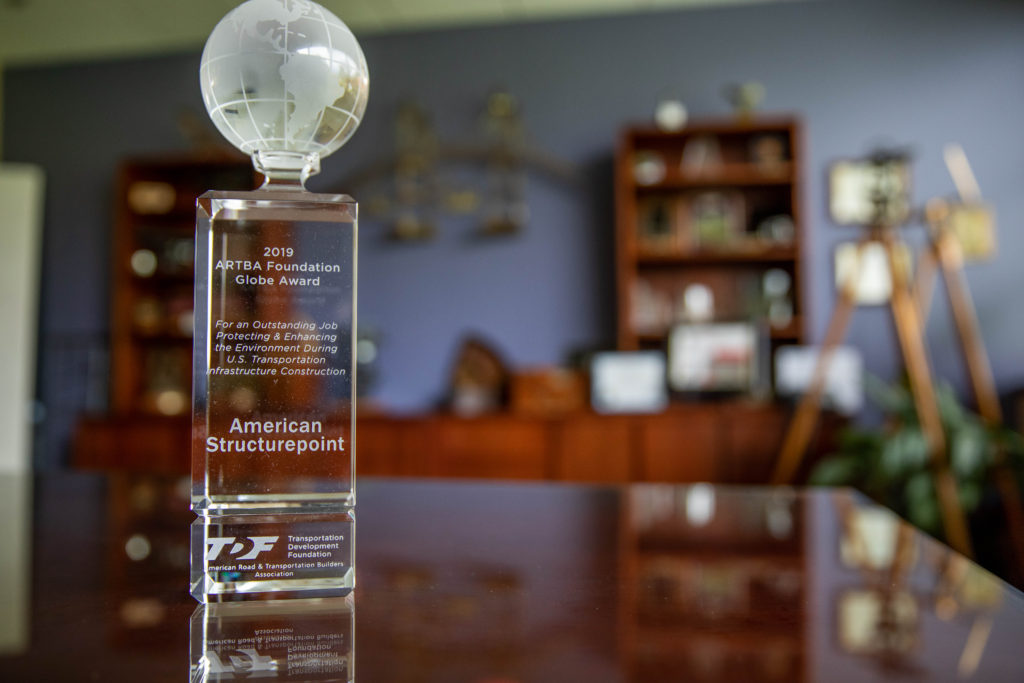 The South Bend Smart Streets project received a first-place national award from the American Road & Transportation Builders Association for its contributions to environmental protection and mitigation. ARTBA's Globe Awards recognized Smart Streets in the $10 Million to $100 Million projects category. We provided roadway design, traffic engineering, and landscape architecture services for the project that converted one-way downtown streets into two-way "complete streets" with a new streetscape, traffic-calming measures, three new roundabouts, off-street bike path, and new traffic signals. ARTBA cited these three features as keys to the project win:
Pervious pavement in new parking lanes
An environmentally friendly way to reduce stormwater runoff
Tree plantings chosen based on their ability to thrive in an urban environment.