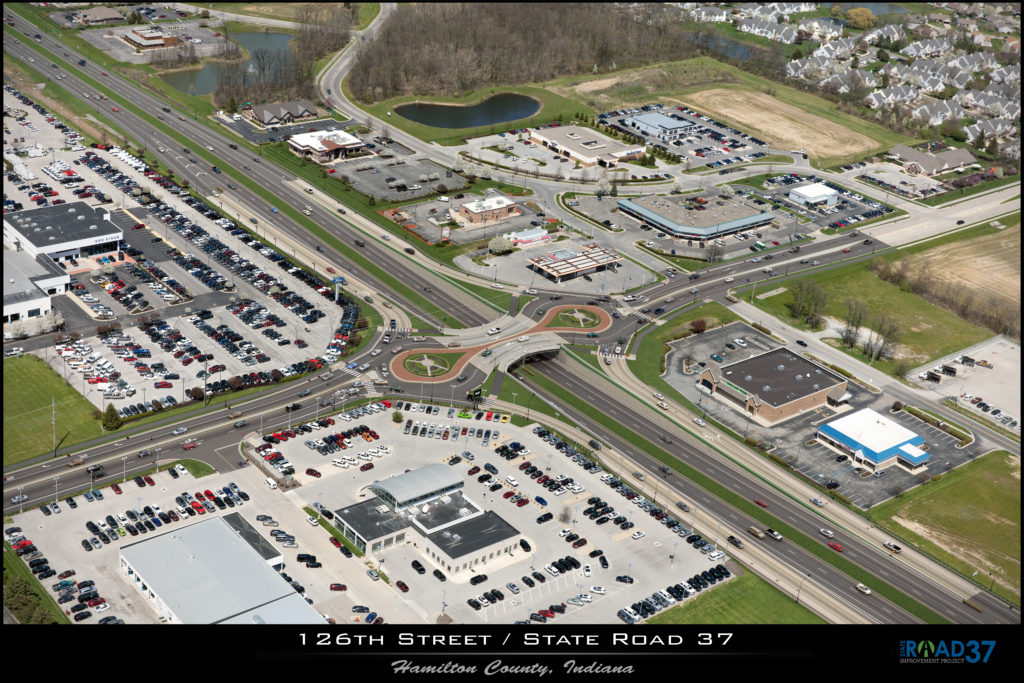 Fishers residents got a glimpse into their road work future when a public meeting about the $124 million SR 37 corridor project featured American Structurepoint's Eric Farny giving an update on the project's progress and schedule.  Since 2016, our engineers have teamed with 23 consultants to design the new SR 37 that will replace signalized intersections from 126th to 146th streets with roundabout and signalized intersections. The goal is to improve safety and traffic flow.
Work to relocate utility lines is taking place along 126th Street this spring and summer. Farny told meeting attendees that construction should begin on the 126th Street/SR 37 interchange in September and will take 18 months to complete. Work on the single-point urban interchange at SR 37 and 146th Street is anticipated to start at the end of 2019, with completion occurring in late 2021. Construction work on two SR 37 intersections at 131st and 144th Street will begin in August 2020. The entire corridor should be totally improved by the end of 2022.
American Structurepoint is responsible for the management of the entire design team for the corridor, and the design of the 126th and 131st street interchanges. Over the course of the project, approximately 90 staff members companywide have had some level of involvement in the project.