American Structurepoint received awards for outstanding transportation projects from the Cuyahoga Valley and Triko Valley sections of the American Society of Highway Engineers (ASHE). In their respective regions, two roundabouts reigned victorious in the category of projects valued under $5 million. Multiple wins in the same year is a first for our Ohio team; we are glad to see these projects and teams receive the recognition they deserve! Read on for details about each project.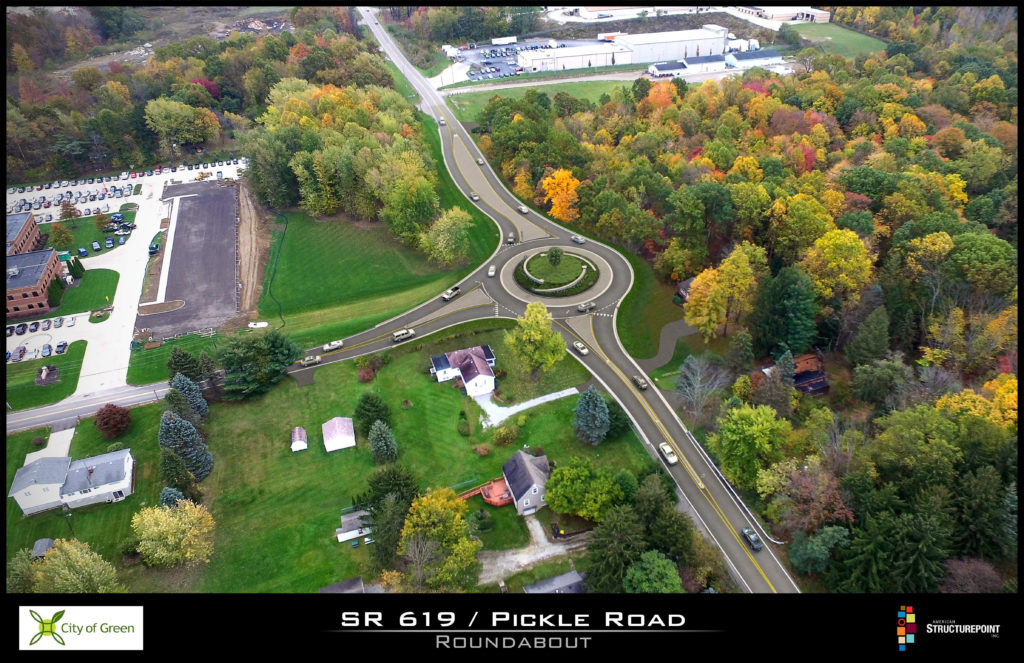 The SR 619 and Pickle Road Roundabout, in City of Green, Ohio, was announced as the Outstanding Highway Project Award winner for the Cuyahoga Valley section of the ASHE, in Northeast Ohio. As the lead engineer, Mike Long is responsible for the complex, innovative, and aesthetically pleasing design. Safety concerns, design challenges, and utility coordination played into the complexity of the project, to which project manager Frank Aransky ensured a seamless delivery to the City of Green. With much pride, Green Mayor Gerard Neugebauer suggested the pursuit of this award due to the roundabout's flawless design. This intersection ranked first in a citywide evaluation that American Structurepoint performed to implement roundabouts throughout their road network.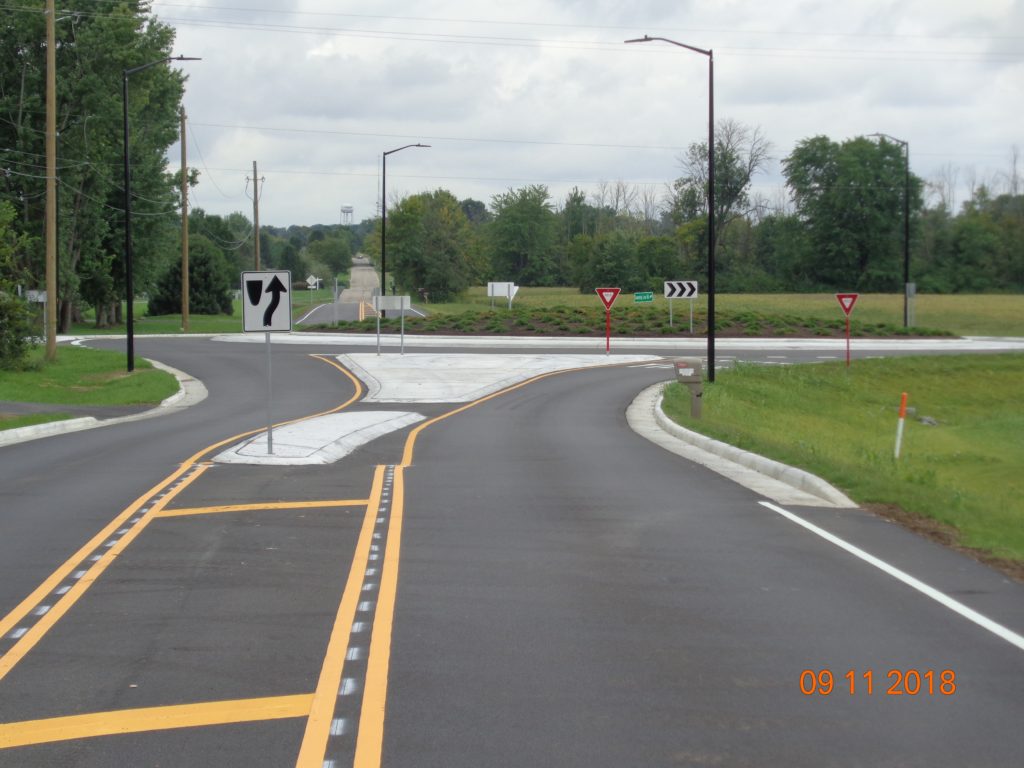 Based on qualifications of efficiency, safety, and the degree to which quality of life has improved, the Old SR 122 and Township Line Road Roundabout, in Warren County, Ohio, was awarded the Donald C. Schramm Transportation Improvement Award. This single-lane, modern roundabout is being recognized by the Triko Valley section of the ASHE as a project that has transformed local transportation. Joe Schmeltzer led the design of the road and roundabout. Extended splitter islands for high-speed approaches are among the project's defining features. This intersection was selected as part of a safety audit that we performed for Warren County, which identified ideal intersections for the implementation of roundabouts.