Congrats to Michelle Self – Volunteer of the Year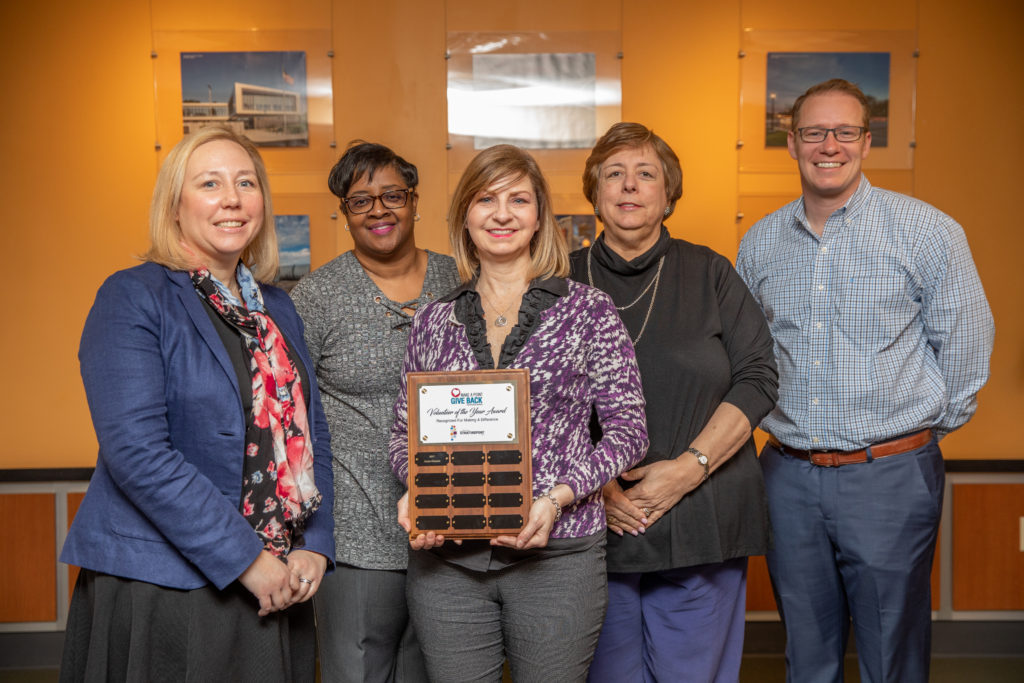 Michelle Self received the 2018 Volunteer of the Year award at the company briefing. Michelle is an enthusiastic volunteer, helping out wherever she sees a need (often working behind the scenes.) She participated in many community service events in 2018 and submitted ideas for activities and fundraisers. She contributed to the record-breaking success of Holiday Mania by participating in brainstorming and planning sessions and volunteering at the event. She was a project manager for several family projects during the holiday season, which means she organized shoppers, wrappers, and delivery of gifts for nominated families. Thank you, Michelle, for all that you do!
5-10-20 Campaign Comes Up Big
Also at the company briefing, the Community Service Board launched a short-term campaign to increase payroll contributions. The 5-10-20 campaign encouraged employees to begin contributing with a $5 donation or increase existing donations by $10 or 10 percent. The campaign goal was to increase participation in the payroll contribution program by 20 percent.  Results are in, and they are impressive. Community Service received 68 pledges in total – 46 new pledges worth $360 per pay period, and 22 increased in existing pledges totaling an additional $176 per pay period. With company match, this means an additional $25,728 for Community Service to use for great causes over the next 12 months! f If you missed out on the campaign, never fear! Enrollments in the payroll contribution program are accepted year-round; see Michele Collins or Ben Braun when you're ready to enroll or to modify an existing commitment.
Recent Donations
January employee contributions were $4,131, and in February, contributions increased to $4,207. Your generosity allows us to provide ongoing support to local organizations like DREAM Alive, as well as one-time contributions for special projects and to address urgent needs.
DREAM Alive – We are proud to continue our support of DREAM Alive with a quarterly donation of $5,000, allowing the organization to continue its work of developing leaders in at-risk communities. A recent initiative at DREAM Alive is the introduction of "Tech Tuesdays." Each Tuesday, a portion of scholars participate in STEM-themed activities.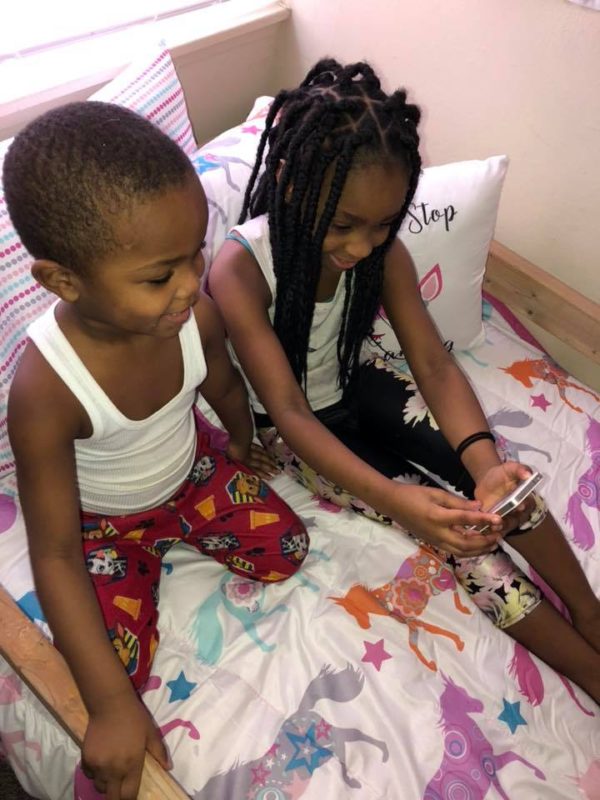 Sleep in Heavenly Peace – Jess Pounds, from American Structurepoint's Investigative Group, co-founded the Indianapolis chapter of Sleep in Heavenly Peace – the only charity providing hand-made bunk beds to children who don't have beds of their own. The beds are built from scratch and delivered and assembled in recipients' homes, complete with mattresses, pillows, and bedding. Your contributions provided $4,000 to purchase tools and supplies for the Indianapolis chapter. In the photo above, two children enjoy their new bunk beds form the organization.
Mariah Roberts – Mariah is an 11-year-old Central Indiana resident diagnosed with sickle cell anemia shortly after birth. A $500 donation was sent to her family to help offset medical expenses. Sharon Payne brought Mariah's story to our attention.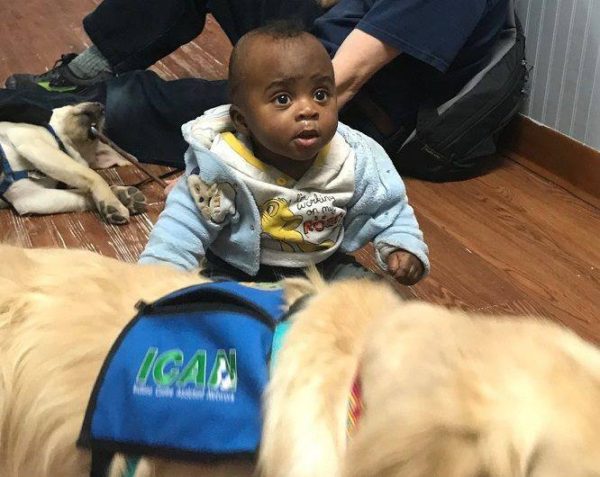 ICAN Visits Dayspring Center – Your donation of $700 facilitated a visit of dogs from ICAN to children currently living at Dayspring Center, an Indianapolis shelter for homeless families. ICAN is an organization that provides foundational life skills to inmates as they train assistance dogs that are then partnered to assist individuals with disabilities.
Dayspring Center – Community Service also donated $500 to Dayspring Center. The donation will be used to help provide items on the organization's wish list. Their needs include towels, washcloths, sheets, blankets, pillows, diapers, socks, and children's underclothing.
Central Texas Food Bank – Staff from American Structurepoint's Austin office recently volunteered in the garden at the Central Texas Food Bank (Please see the article elsewhere in the newsletter). A $250 donation has been sent to the food bank, which facilitated the distribution of more than 45 million pounds of food in 2017.