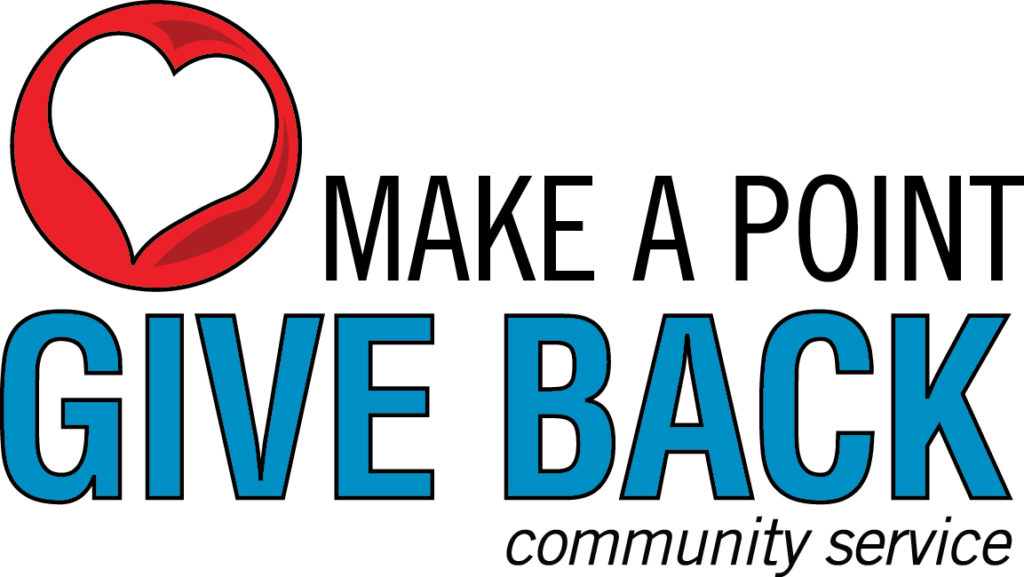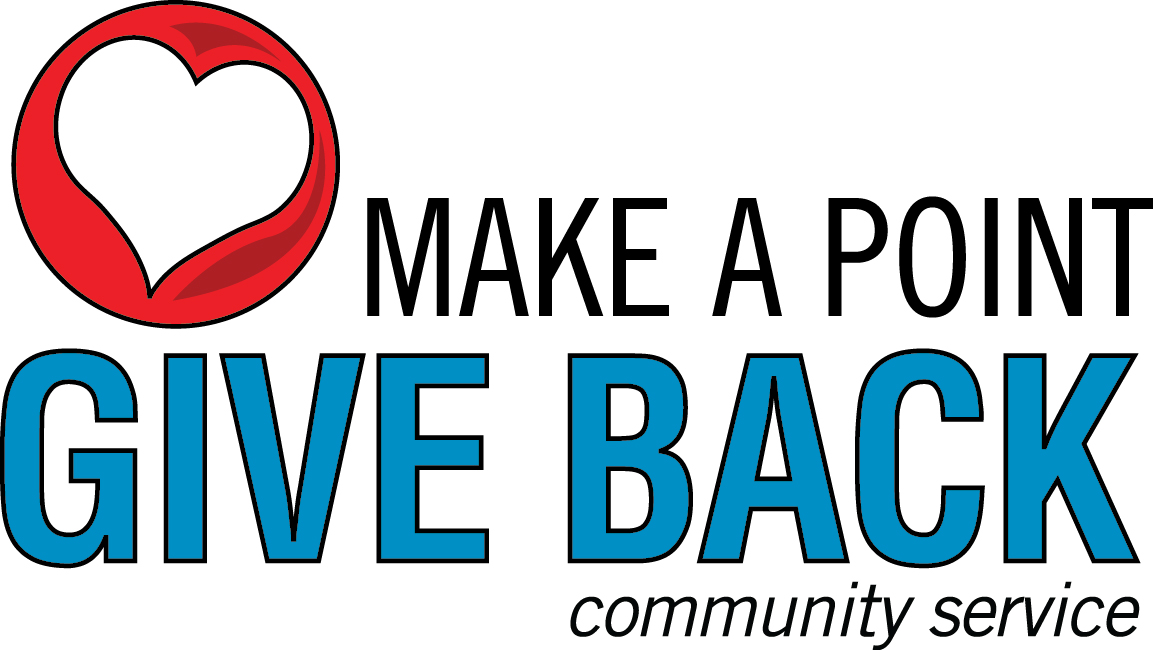 Holiday Mania Sets New Record
Thanks so much for all of you who responded like never before to our Holiday Mania 2018 fundraiser. Here are the highlights:
Highest revenue ever – $10,444 (up from $8,465 in 2017)
Highest company match ever – American Structurepoint matched the total dollar for dollar for an awesome $20,888. This allowed us to bring the most holiday cheer thank ever before to those in need.
Most items ever – 75 items, including sporting events, concert tickets, executive outings, restaurant and retail gift cards, as well as food and beverage items and the ever-popular mystery gift and day off with pay.
Much thanks to these people for Holiday Mania 2018:
To our vendors and to our staff for donating items, for without their generous contributions, this event would not exist! You can view all the donors here: (T:\Community Service\Community\Projects and Graphics\Holiday Mania (formerly Raffle Mania)\2018\Donors list 2018 rev1.pdf).
To all staff who purchased Holiday Mania tickets.
To Antra Henson (Accounting Group) and Rick Blevins (IT Support) for developing the new email order form.
To Karen Gillmore (Marketing Communications) for item signage and tickets.
To Scott Sumner and Tim Stanfield (Facilities) who rearranged and reassembled the Grandview conference rooms.
To the many volunteers who transformed the Grandview conference rooms into a Holiday Mania wonderland, or delivered prizes, or helped with clean-up.
Happy Hour with Santa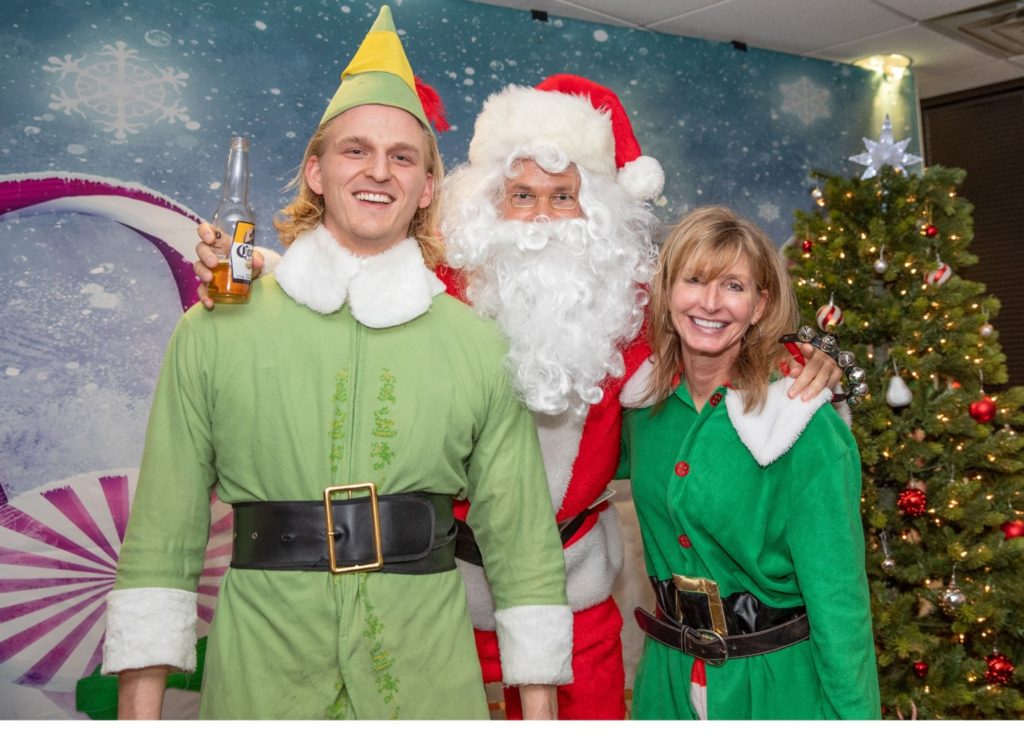 Our fifth annual Happy Hour with Santa event in the corporate lobby on November 30 proved to be a holly, jolly time for all attending. Mike McBride (Executive Group) proved to be Santa-tastic as Santa Claus and Liza Trant (Accounting Group)and Adam Logeman (Bridge Group) served up holiday drinks as merry elves. MaryAppel (Bridge Group) won the JW Marriott gift certificate for a one-night stay and breakfast for two, and Cody Santangelo (Road Group) won two tickets to the Indiana Pacers vs. Phoenix Suns game in Bankers Life Fieldhouse suite on January 15. The event raised$1,200 to be used for bringing gifts to needy families and patients at Riley Hospital for Children. You can check out all the photos here: (T:\CommunicationsDept\Community\Bulletin Board\2018\2018 Happy Hour With Santa).
Pictures with Santa
Santa and Mrs. Claus paid their annual visit to American Structurepoint on Saturday, December 1.  Our highest number of families and children of all ages came to give Santa their lists and have their photo taken with him and his lovely wife. Now in its sixth year, the generosity of the participants resulted in a record-setting $537 being donated to Community Service. This was matched by American Structurepoint, for a grand total of $1,074 to spend on children, families, and the elderly.  You can check out all the pictures here:  (T:\CommunicationsDept\Community\Bulletin Board\2018\2018 Pictures with Santa).
A big thanks to:
Santa and Mrs. Claus (Dennis & Maura Hutchinson)
Krista Lawson, our photographer
Scott Sumner and Tim Stanfield (Facilities) for set-up and tear-down
Everyone who participated in this annual fundraising event.
Community Service in Other Places
Holiday time is the perfect time for American Structurepoint employees and family members to give back through volunteer activities and donations. Check out these recent volunteers.
Habitat for Humanity Build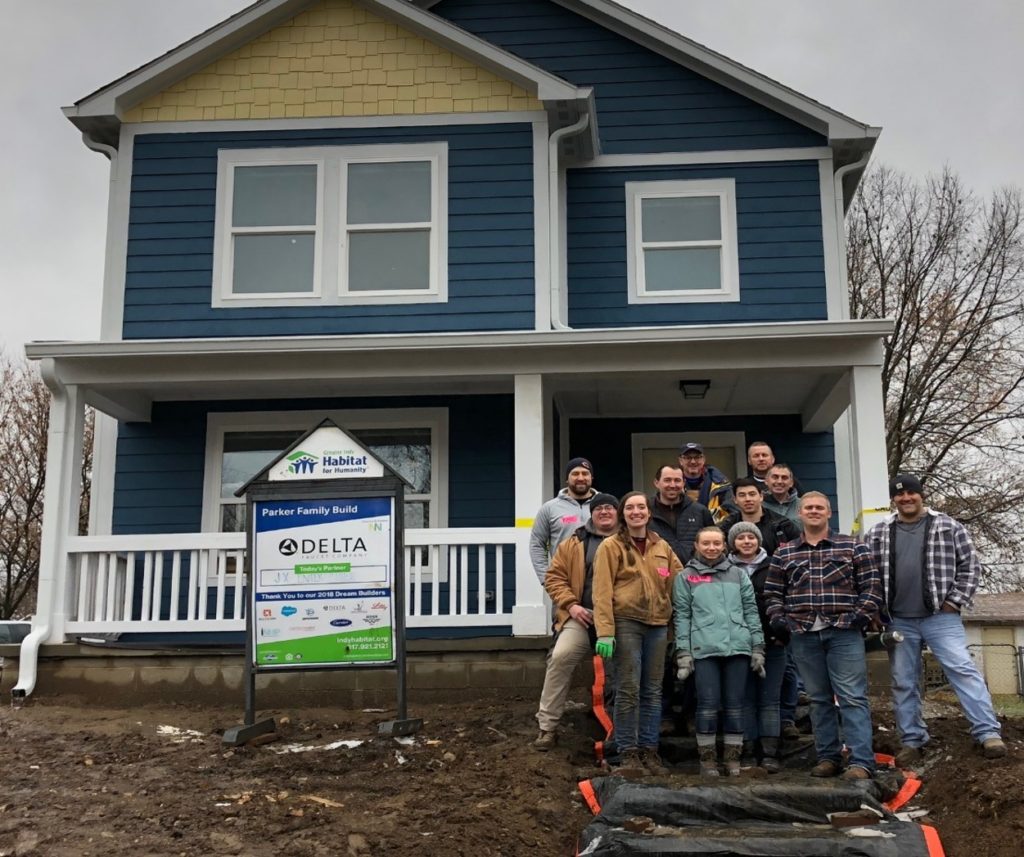 ]
David Mohler and Kaitlyn Bilodeau (Utility Infrastructure Group) joined with colleagues from Citizens Energy Group at a Greater Indy Habitat for Humanity build. The home is for the Parker Family.
Dream Alive Christmas Party
Patrick as Santa Claus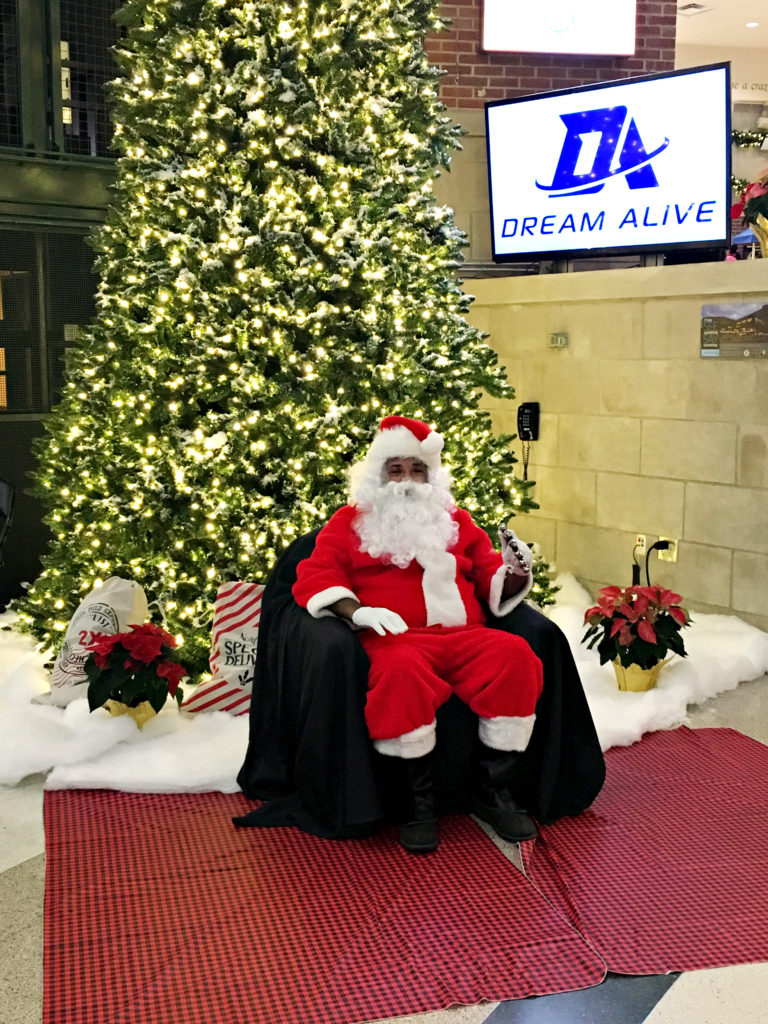 Several American Structurepoint employees volunteered at the14th annual DREAM Christmas celebration on December 3. Bankers Life Fieldhouse hosted the party that featured pizza, craft activities, a Secret Santa shop, a dunk show by Indiana Pacer's mascot, Boomer, and gifts for the children from Indianapolis shelters attending the event. Our volunteers included Rosemarie Kelly,  Julie Kost, and Cat Stumpp (Marketing Communications) and Patrick Dottery (Civil Engineering) who portrayed Santa Claus!  Cat's mother, Lori Stumpp, and her boyfriend, Richard Velde, also worked the event. Prior to the party, several American Structurepoint employees helped DREAM Alive scholars in shopping for the presents for attending the party. We also hosted the scholars on Giving Tuesday (November 27) in Grandview in wrapping the presents that the families received at the December party. Way to go, everyone!
Rosemarie Kelly and Cat Stumpp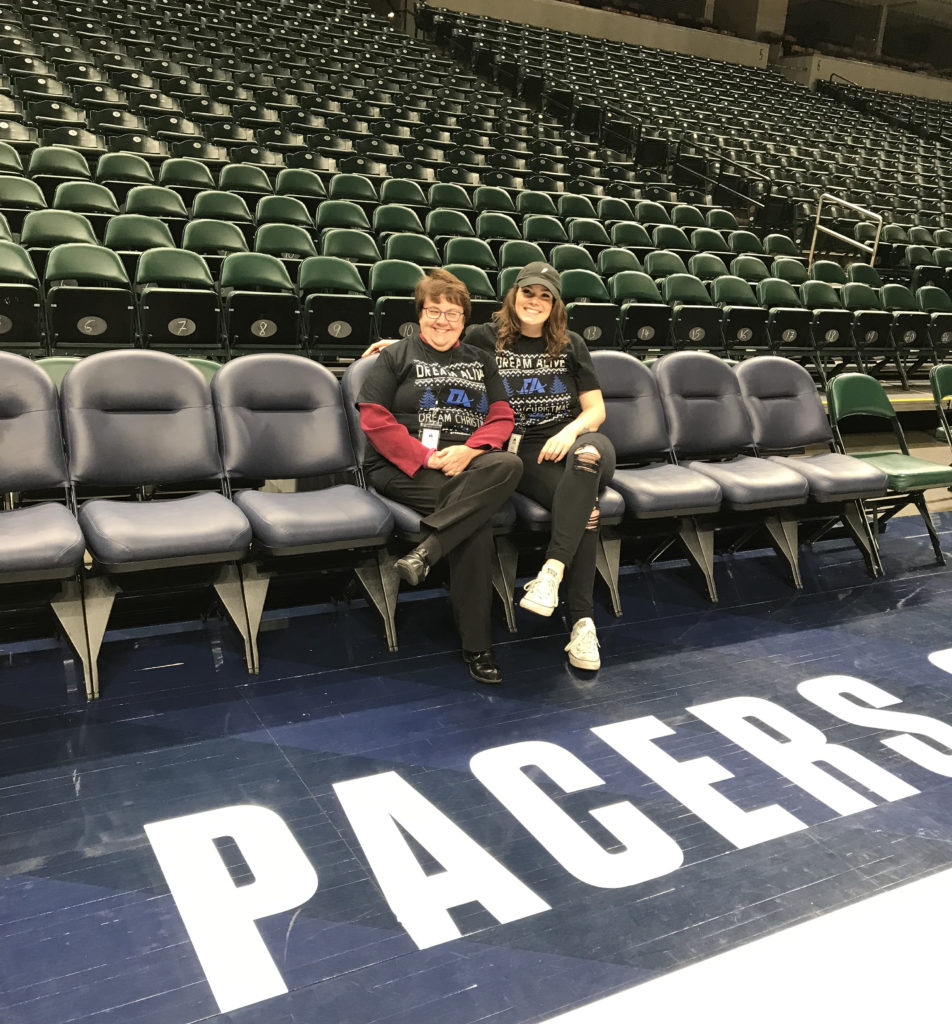 Blue Goose Pre-Holiday Event
Five Investigative Group employees joined with the Indianapolis Blue Goose fraternal organization to raise $1,200 to bring Christmas cheer to families served by the Dayspring Center. Darwin Acord, Doug Brown, Mark Elder, Tom Leahy, and Jess Pounds attended a pre-holiday party at Pinheads in Fishers. Blue Goose consists of insurance industry professionals who participate in fundraising events for community charities and individuals in need of medical assistance. Dayspring Center provides emergency shelter, clothing, and nourishing meals for homeless families with children in Central Indiana. Kudos to this organization working to help those in need. At Darwin's request, the Community Service team donated $500 to Dayspring Center, and the organization wrote the following thank-you note: "Your gift is a blessing to one of the larger families currently residing at our emergency shelter and will bring great joy to the parents and their children during a very challenging time."
Doug Brown