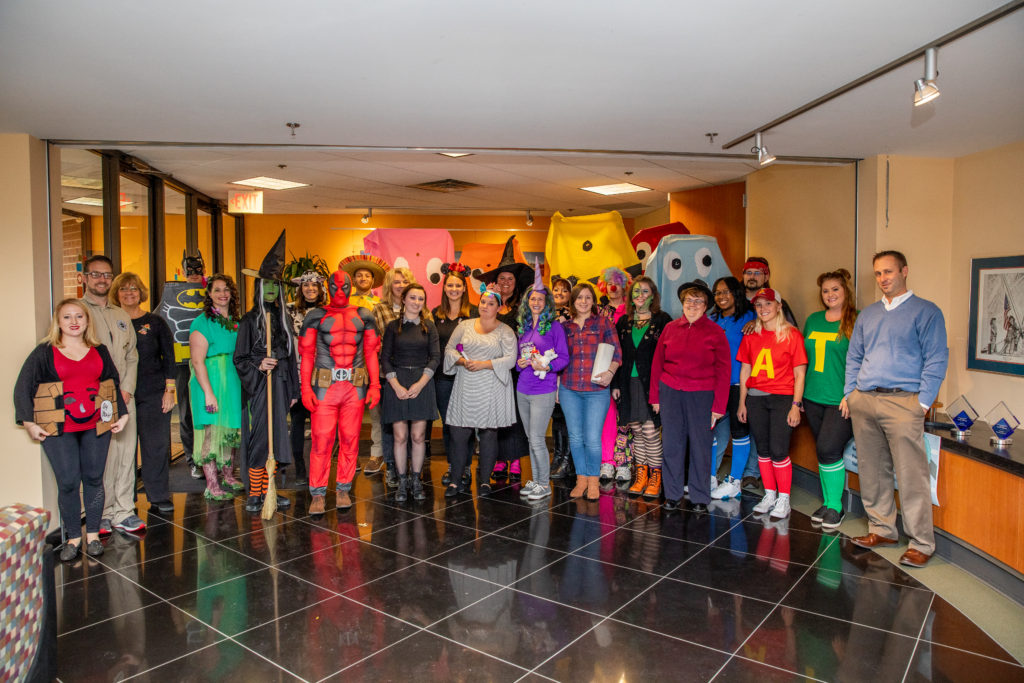 The inaugural Halloween Costume Contest proved to be a spook-tacular affair at headquarters. Twenty-eight people donned some fantastic costume choices from superheroes to witches to cartoon and TV characters and more. An intense judging session led to winners being named for best individual and best group costume. Here are a few details about each winning costume.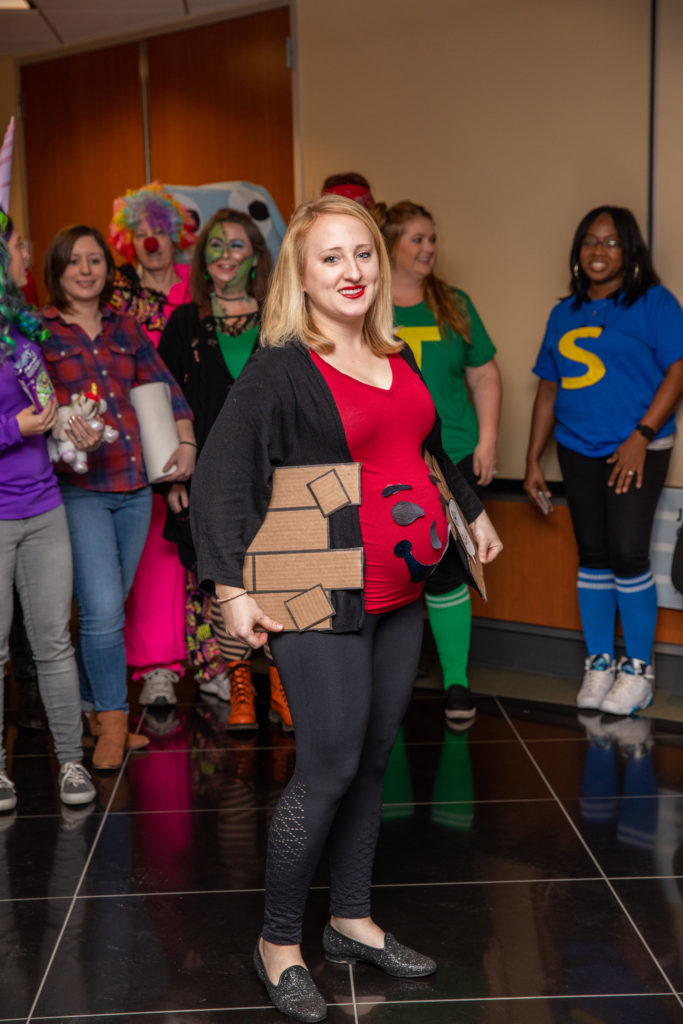 Best Individual Costume – Kool-Aid Man
Reva Derhammer (Architecture Group) donned a red shirt and strategically placed cardboard to portray the Kool-Aid Man who busts through walls and whatever else is around to deliver a refreshing drink. Reva, who is seven months pregnant, wanted to use her "belly bump" as a costume centerpiece. She consulted Pinterest for ideas, and then set out to create a better Kool-Aid Man than the examples she saw. She made her entire ensemble, thanks to some old moving boxes she had to make the wall, and incorporated paper, staples, Sharpies, and stretchy clothes. "I forgot to buy felt for the Kool-Aid Man face, so late the night before, I had to quickly make the face out of paper that I Sharpied black," Reva says. Fittingly, Reva will use her winning $25 Amazon gift card to buy decorations for the baby nursery!
Best Group Costume – Pac-Man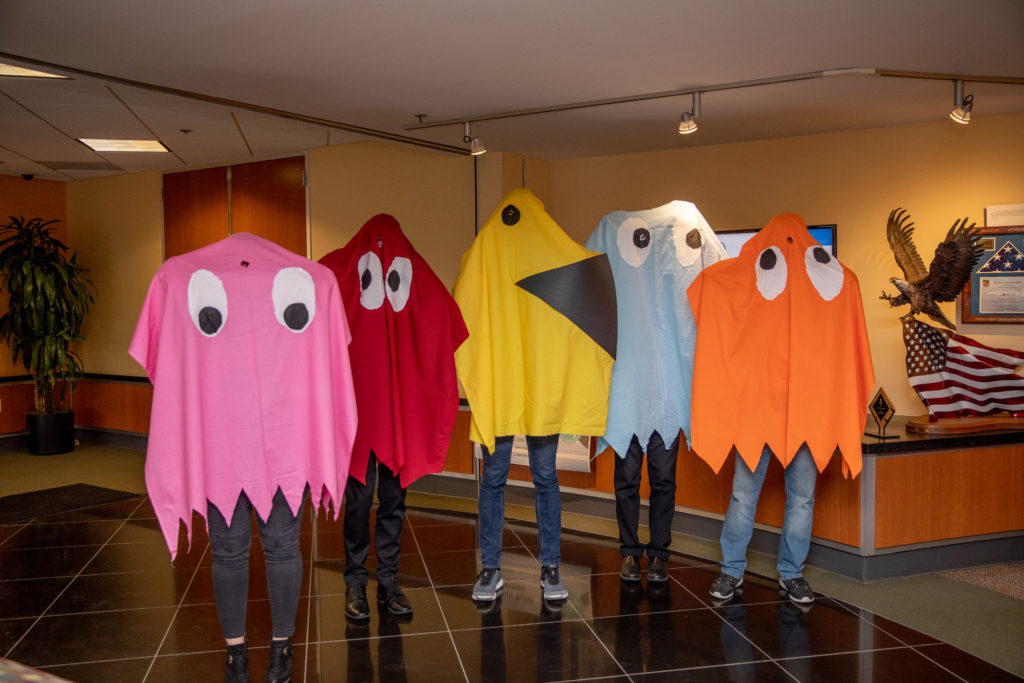 Five members of the Bridge Group – Nevil Gomes, Garrett Johnson, Karl Krukenberg, Adam Logeman, and Kim Wheelock – used their engineering skills to create a Pac-Mac getup. Nevil, who longed to be a Pac-Man ghost since childhood, and Adam masterminded the idea that nearly sank before soaring to victory. Adam and Nevil journeyed to JOANN Fabrics during their lunch a day before the big competition and discovered worthy but pricey fabric. Calamity ensued. "We are true engineers at heart who won't spend twice the amount of what the material's worth," Nevil said. "We wanted to win, but not break the bank," Adam added. At that point, the costume was a washout. Plan B involved a trip to Walmart after work where they soon saw suitable fabric at half the price. Sold! A glue gun and some shapes later, and the costumes were ready. Or so they thought. "We had to cut holes in the fabric right before (the contest) so we could see to walk down the stairs," Adam said. The team received a group lunch at Mackenzie River Pizza for their work. And watch out – Adam and Nevil are already brainstorming for the 2019 contest!
Pics available
To see pictures of everyone who dressed up, click on this link to our Facebook page posting about the contest.