Three of our distinctive projects were recently recognized for their excellence in state and regional award programs. Read on for the details.
I-70 Twin Bridges Over SR 121 Snags MAASTO Award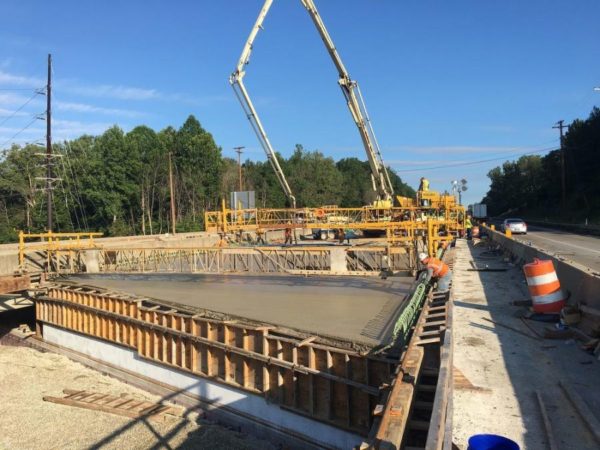 In the 2018 American Transportation Awards, the Mid America Association of State Transportation Officials (MAASTO) chose this project as the Best Use of Technology and Innovation in the Small Category (projects costing less than $25 million). American Structurepoint, as a subcontractor to Walsh Construction Company, provided construction engineering services for slide-in bridge operations to replace these twin bridges in Wayne County. The new $5.6 million single-span bridge structures were built on the median between the existing bridges and then slid into place after the existing bridges were demolished. This innovative method, a first for INDOT, minimized construction costs, helped keep traffic moving in the construction zone, and reduced inconveniences for commuters. To the Point published an article in October 2017. You can watch a 43-second time-lapse video of the first slide-in here.
BlueSky Headquarters Wins Award of Excellence from ABC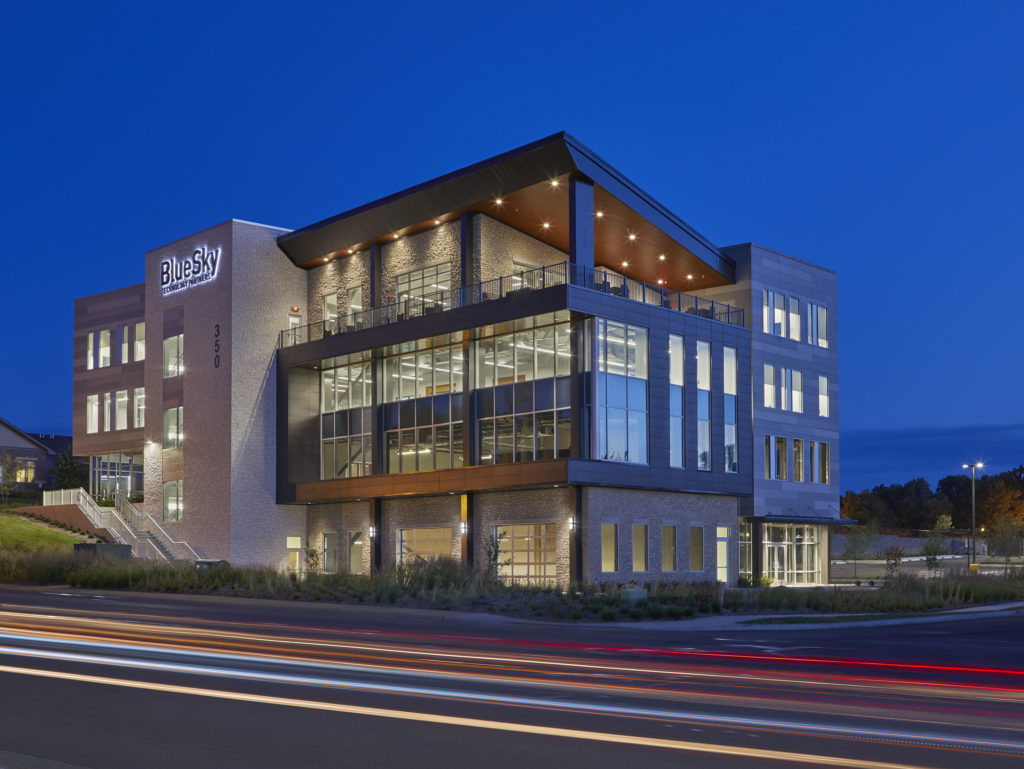 The BlueSky Technology Partners Corporate Headquarters project received an Award of Excellence in Construction from the Associated Builders and Contractors, Inc., Indiana/Kentucky Chapter. The awards build greater awareness of the quality work produced by Merit Shop contractors and their employees. Meyer Najem entered the project in the competition and recognized American Structurepoint as the project's architect. We also provided structural and civil engineering services along with project management, site selection support, and interior design. This award honors the skill and creativity of the entire team – contractor, owner, architect, and engineer – responsible for an outstanding project. Award recipients excel in innovation, quality, communication, and safety.
AIA Indiana Design Award for Michigan City Police Station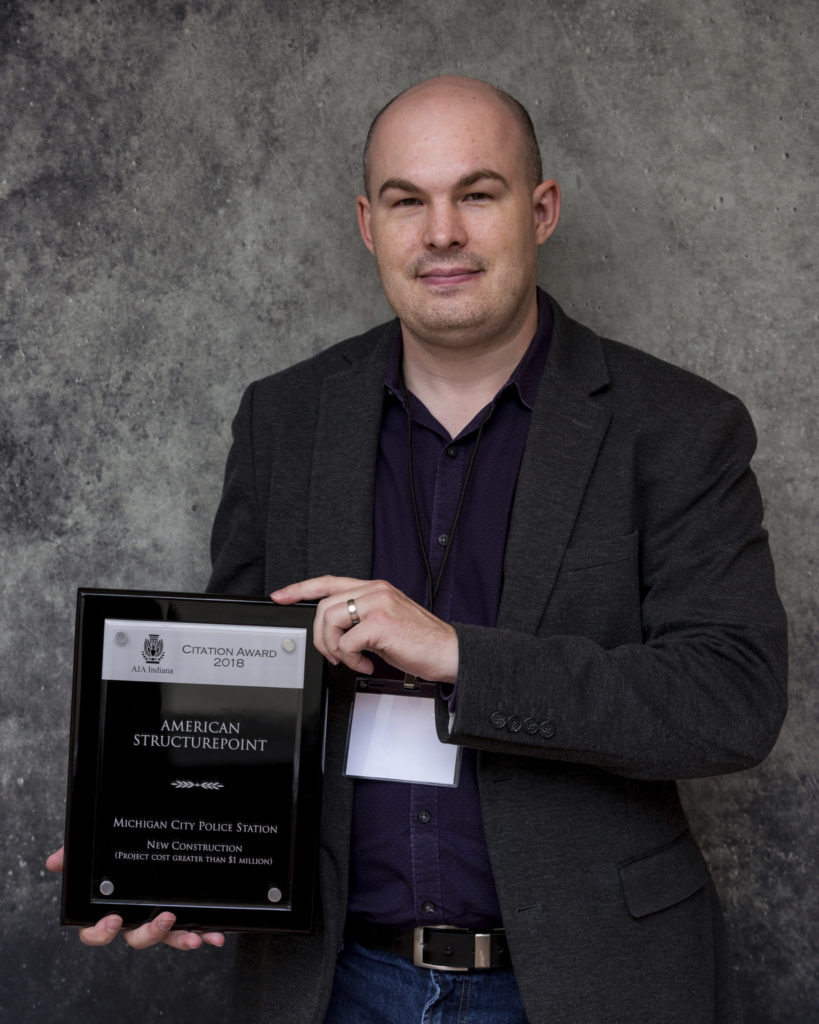 The Michigan City Police Station received a Citation Award from the 2018 AIA Indiana Design Awards. Our category was New Construction with Project Cost Greater Than $1 Million. Here's what the jury wrote about the police station for which we provided architecture, civil, and structural engineering services. "An elegant solution for a civic project that had high aspirations to improve the quality of life for the surrounding community. Great use of materials and transparency. Thoughtful layout and integration to the site, with higher security features cleverly incorporated into the overall composition." Studio Design Director Brandon Hoopingarner accepted the award on behalf of the company.