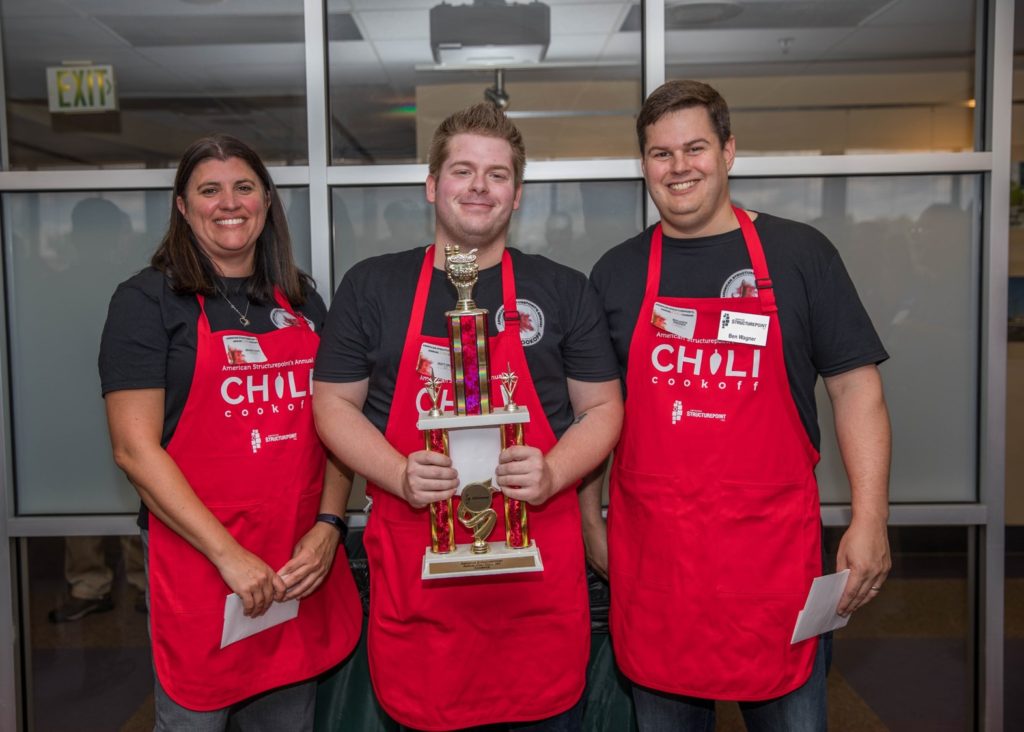 Another fabulous Chili Cookoff is in the books, and as usual, a tasty time was had by all. Matt Ornig (Road Group) took home the top prize of $300 while Briana Hope (Environmental Group) received $200 for second place, and Ben Wagner (Structural Group) received $100 for third place. Ben, who came in third for the second straight year, also got $50 for winning the popular vote. To The Point asked for details about the winning recipes, and here's what we received
Matt Ornig – Just standard chili mostly, using a blend of sugar/ketchup to decrease the heat from the peppers while still having the hot pepper taste. Used plenty of Cajun-style spices and close to 9 pounds of ground beef.
Briana Hope – Made with pulled pork and love. (Cute, Bri)
Ben Wagner –His chili is called smoked gumball, using smoked brisket, smoked pork shoulder, and a sacrificial bottle of Gumballhead beer. Typical chili ingredients such as beans, onion, celery, corn, tomatoes, were used as was a special blend of herbs and spices called "nagonhatell." (Cuter, Ben). Ben noted not to use the recipe for competition because it will only get you third place time and time again.
Until next year, here's lookin' at you, #Chilichamps!