The holidays were much brighter for dozens of children and their families thanks to the generosity of employees at our Austin, Columbus, and Highland offices. Read on for the details.
Austin
Five elementary school-aged children had a fantastic holiday thanks to the American Structurepoint Austin office. Our staff shopped for presents from the students' holiday wish lists, wrapped the gifts, and then experienced the students' joy and excitement when the children opened the gifts at a luncheon held by the Travis Chapter of the Texas Society of Professional Engineers. The chapter, of which American Structurepoint Vice President Ricardo Zamarripa is president, hosted 40 underprivileged students from Ortega Elementary School recognized for receiving top marks in academics and behavior. This is Ricardo's fifth year sponsoring a child through the program. The Austin office sponsored five children total, with each office member sponsoring a child.
Columbus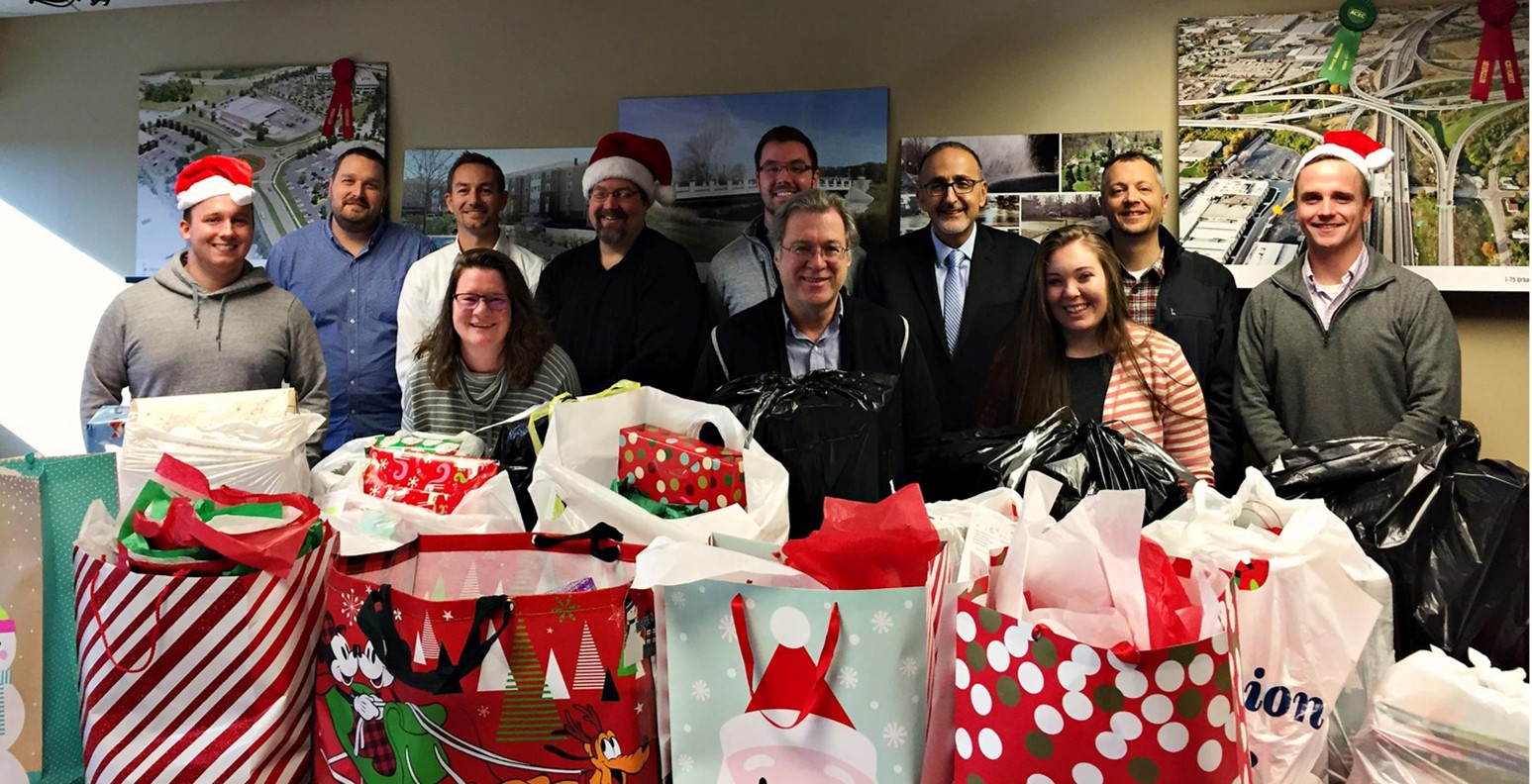 Columbus staffers hit the malls and shopped online to fulfill Christmas wish lists of 21 children ages 18 months to 15 years old submitted to the St. Vincent Family Center's Adopt A Family program. Employees spent $100 on each child. Winter coats and other accessories to keep the kids warm were popular gifts along with toys.
The Columbus office also participated in a food drive, in cooperation with Pepper Construction. Employees donated over $300 of food to a collection box. This price was matched in a check donated to the Mid-Ohio Food Bank.
Highland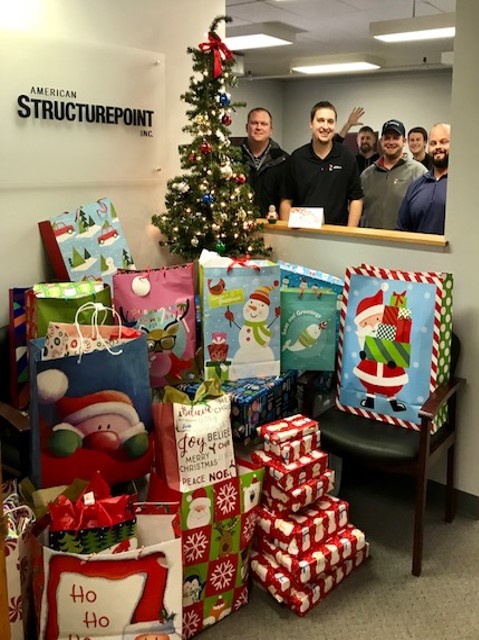 Employees from the Highland office provided presents for 20 children served by the Lake Ridge Head Start agency in Gary, Indiana for the second time! The Head Start program promotes school readiness of children under age 5 from low-income families through education, health, social, and other services. Project Engineer Gina Sessions, the Highland employee spearheading the gift-giving spree, said the effort is growing every year. Everyone had a good time shopping for their recipients and even more fun wrapping the presents. Gina especially enjoys buying Christmas dresses for the children, while others in the office relive their childhood by buying action figures, dolls, and the trendy toys of today.