Three American Structurepoint projects are recipients of three 2018 Engineering Excellence Awards sponsored by ACEC Indiana. All award winners will be recognized at an awards program on March 15, 2018, at the Indianapolis Marriott North Hotel. Our award winners are as follows: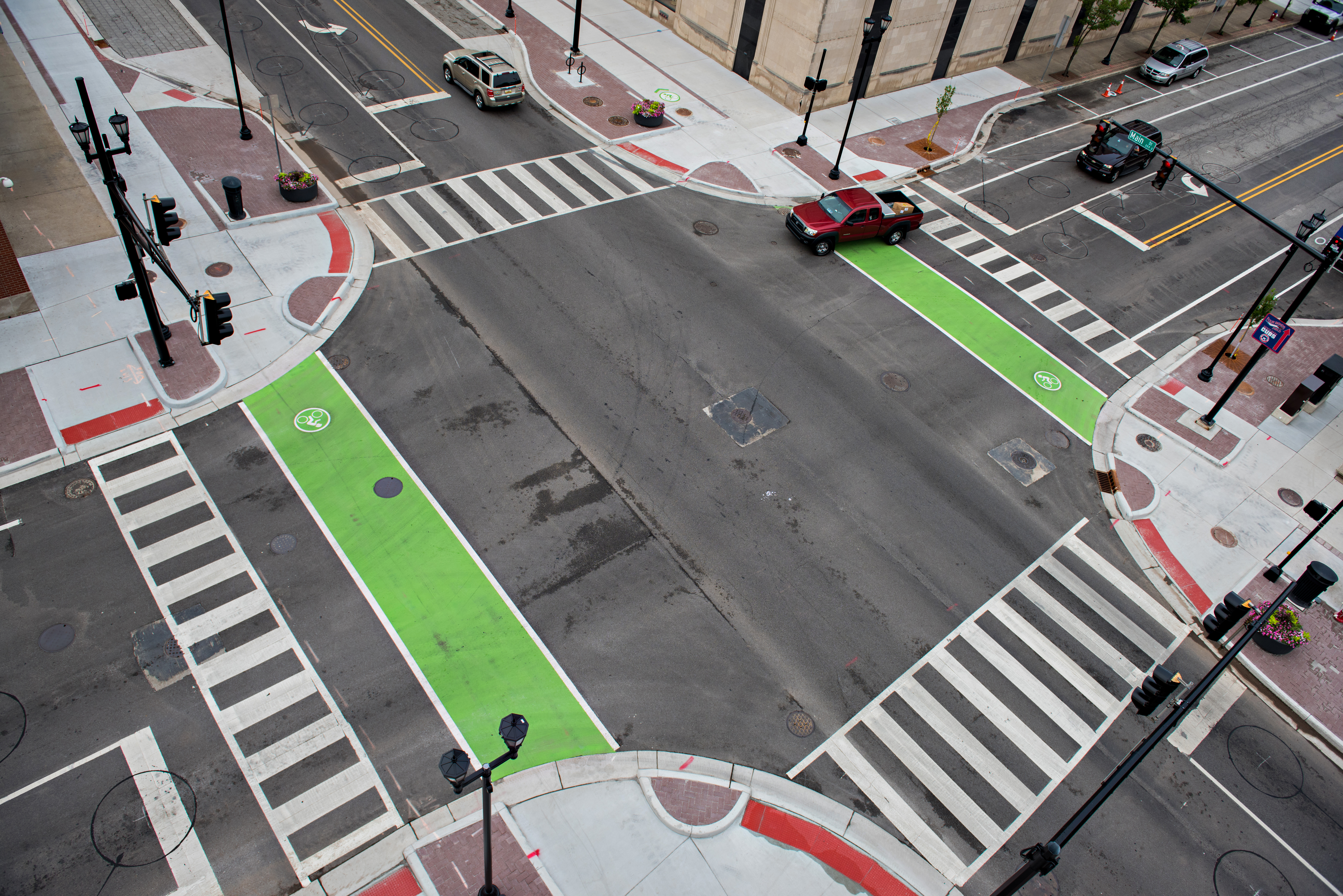 South Bend Smarts Streets – Merit Award. This multi-year project converted two arterials through downtown South Bend from one-way into two-way roadways and included streetscape improvements, three new roundabouts, and off-street bike facilities.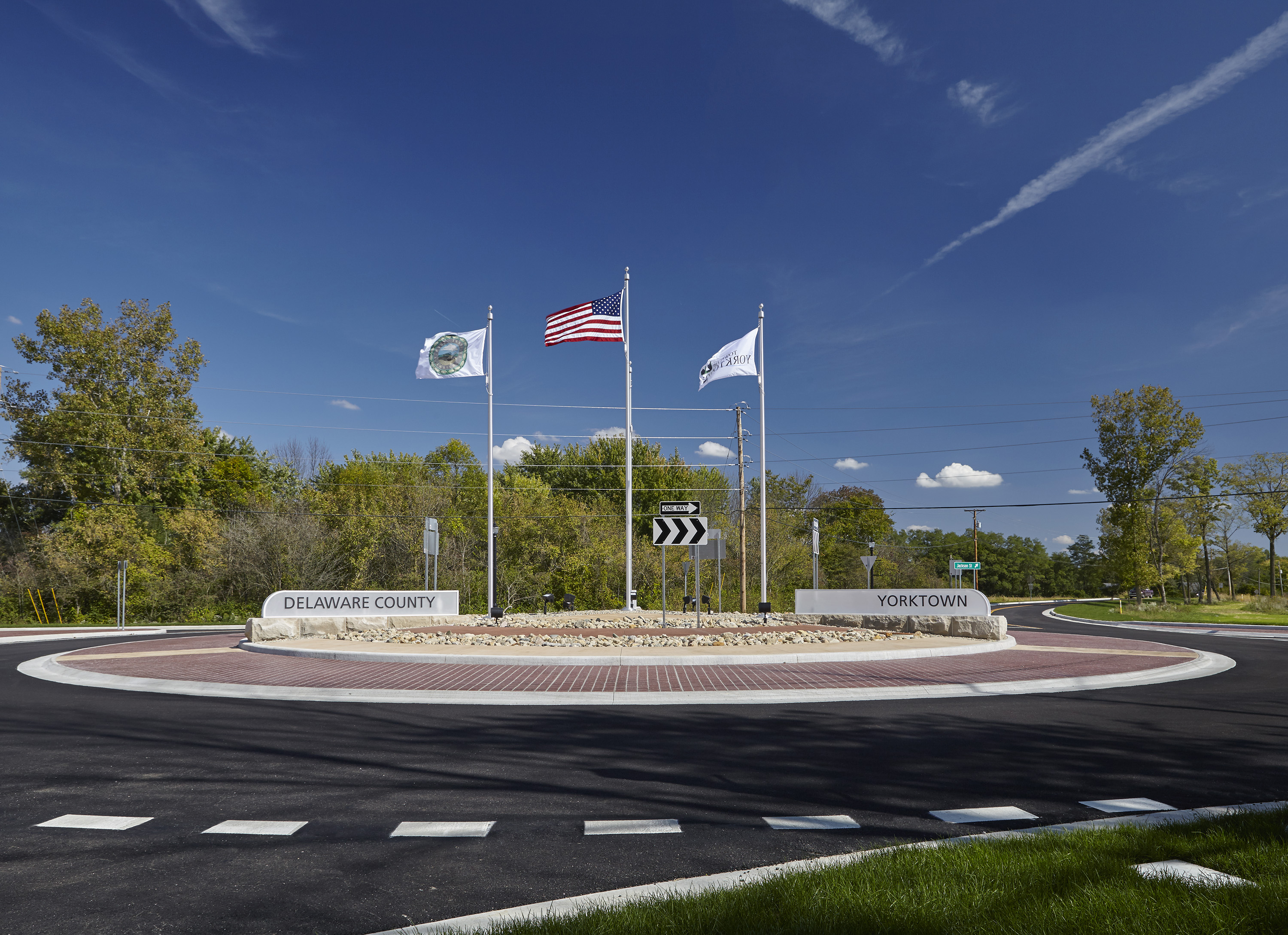 Nebo-Jackson Roundabout – Merit Award. This $1.35 million project, the largest roundabout in Delaware County, Indiana, reconstructed a four-way, stop-controlled intersection with a modern roundabout, a multi-use pathway, roundabout street lighting, central island hardscape landscaping, wetland mitigation, and storm sewer construction.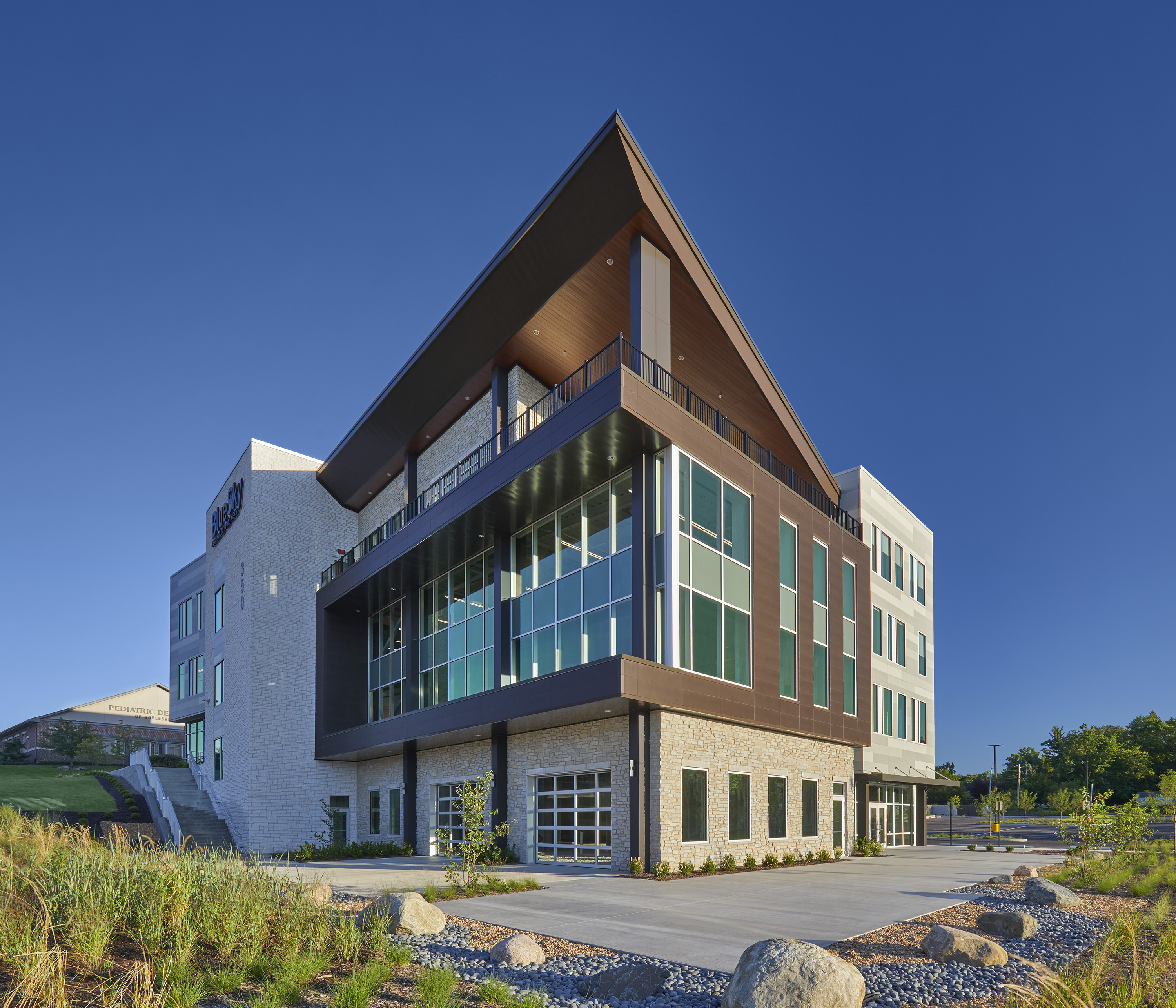 BlueSky Technology Partners Headquarters – State Finalist. We entered the 4-story, 42,000 sft headquarters in the structural systems category. Structural challenges included the northwest portion of the building being up to 13 feet below grade and creating striking window aesthetic and sweeping views from the covered fourth-floor terrace by using cantilevered structural steel elements extending outward up to 8 feet from the primary building framing.