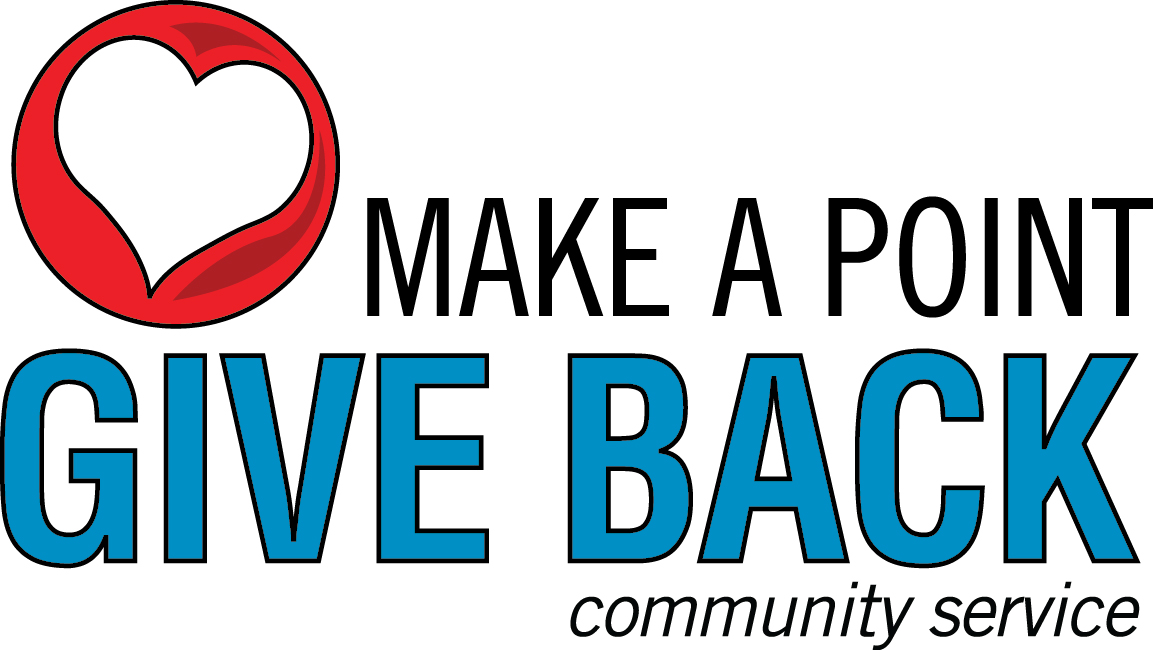 DREAM Alive Christmas
Connie Huse, Rosemarie Kelly, Monica Del Real, Rory Clouse, and Margaret Kantz all helped kick off the 13th annual DREAM Alive Christmas season by assisting scholars get ready for the party they hosted for the families of children who are staying in domestic abuse shelters or who are otherwise "at risk." The shopping phase involved accompanying teams of scholars through Meijer to help them select gifts for the 100 children who will be attending the party. Shoppers and their volunteer escorts stormed the toy and clothing departments in search of everything from books and CDs to hats and mittens to building blocks and board games, all while tracking their expenses and budgets. (DREAM Alive hides life skills – like budgeting and math – in all scholar activities, similar to how parents serve zucchini bread to their vegetable-averse kids.)
Scholars were at American Structurepoint Tuesday, November 28, where more volunteers helped them wrap the presents they purchased. Dream Alive Executive Director Eric Miller thanked employees for mentoring the scholars in ways that go beyond simply wrapping presents. "Our scholars need these experiences to interact with others in the community who care about them and believe in them enough to help them serve. Six years from now, when they graduate from high school, it could be one of the greatest gifts they've ever been given."
American Structurepoint also provided volunteers for the Dream Alive Christmas Party at the Colts Complex on Monday, December 4.
Happy Hour and Pictures with Santa
Our fourth annual Happy Hour with Santa event on December 1 proved to offer a holly, jolly time for all attendees who enjoyed great food and fun, along with a chance to snap a pic with Santa. Ken Olson, Katie Clark, Josh Cribelar, Rosemarie Kelly, and Liz Kokosinski starred as Santa and his elves. Congrats to Liza Trant, Shaun Cofer, and Connie Boaz, our three lucky raffle winners who received four tickets each to enjoy the "suite life" at the Indiana Pacers – Minnesota Timberwolves basketball game on New Year's Eve at Banker's Life Fieldhouse. Connie donated her tickets to the Raffle Mania drawing. Two bonus prizes – free valet parking for the holiday party – were won by Ben Borcherding and Ted Bleicher. This event raised $900 for Community Service.  Santa returned on Saturday, December 2, in the form of Dennis Hutchinson. Santa happily posed for pictures with the children and pets of American Structurepoint families. This event raised $547 that Community Service used to provide gifts for patients at Riley Children's Hospital.
UGLY Sweater Contest
Community Service also held an Ugly Sweater contest, but in all the excitement of the Happy Hour with Santa, we forgot to choose a winner. But anyone who was in the photos received a free Raffle Mania ticket! Check out our photos of those who agreed to be in the group photos.
Raffle Mania
Final figures were being tallied when the newsletter went to press; however, employees responded to make this our most successful raffle ever! Thank you for your participation and generosity. More info to come in our January issue.
Highland Office Food Drive
Spurred on by cheerleading from Gina Sessions and good-natured rivalry between the construction inspection and design teams, the Highland office held a food drive/fundraiser for Westchester Food Pantry. They blew past their initial $500 goal to reach $700 in contributions – that's $1,400 after the company match. Way to go, team Highland!
American Structurepoint Employees Stage Great Escape!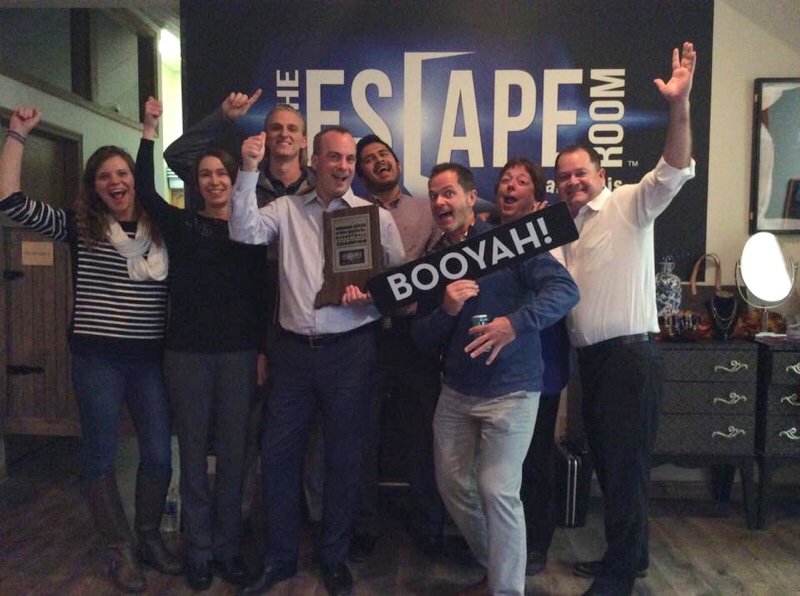 The last of the 2017 "night out with an executive" winners from the 2016 Raffle Mania joined Cash Canfield and Mike McBride for an Escape Room adventure. Congratulations to Mara Scales, Michele Collins, Will Lyon, Nevil Gomes, Adam Logeman, and Liz Kokosinski for helping Mike and Cash stage a brilliant escape!
Annual Community Service Update Winners
Attendees at the Columbus and Indianapolis annual update meetings received a surprise bonus – all participants were entered into a random drawing for the opportunity to direct $100 of community service funds to the charity of their choice. In Indianapolis, Calvin Herr chose Holy Family Shelter to receive his winnings.
Community Service at Other Places
Kudos to Dale Nicholson (Investigative Group), who volunteered along with the professional organization the Bluegrass Claims Association for their annual Habitat for Humanity work day in Lexington, Kentucky. Dale helped build a handicap ramp, painted, and replaced a deck for a local residence. Great job!