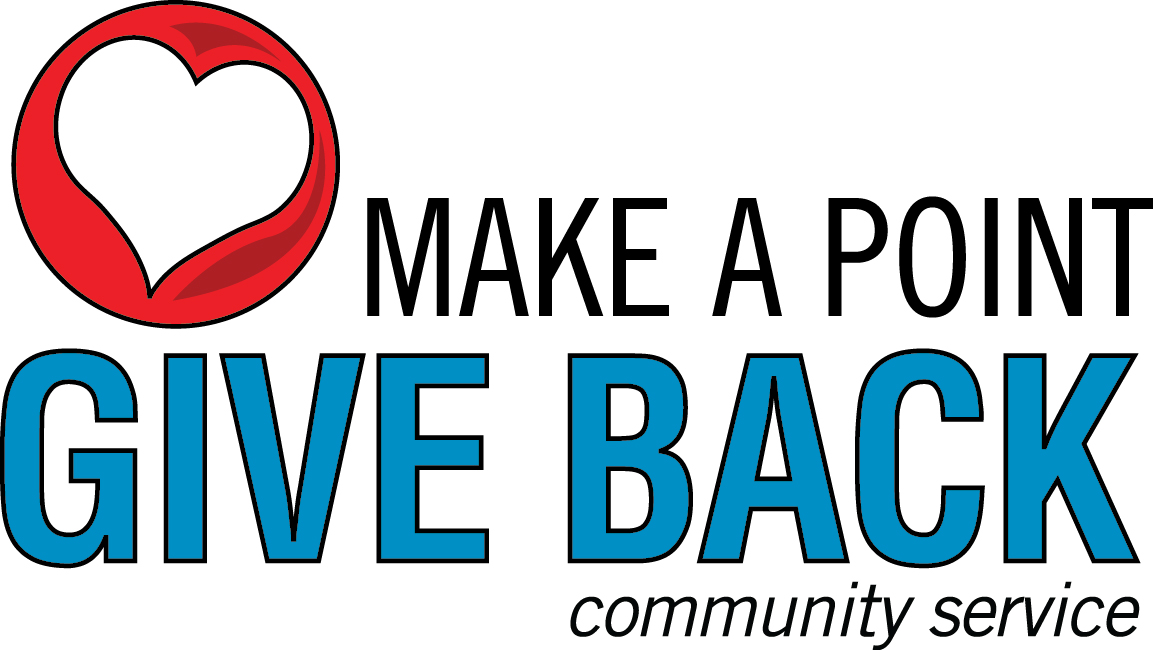 The GiveBack program has been year-round for several years now, but our roots as a Christmas-time event are evident this time of year. November and December are full of opportunities to have fun while supporting local organizations. Save some space in your calendar for one or more of these happenings!
DREAM Christmas
The scholars in the DREAM Alive program are getting ready for their annual philanthropy project, where they adopt families through a local charity, purchase and wrap gifts, and throw a big party for the lucky recipients at the Colts Complex. You've got three opportunities to help!
Shopping Party – November 14 Take a couple of hours out of your afternoon to join junior high and high school students at Meijer to shop for one or two kids on their lists. Help them keep track of their budget, and have fun figuring out the perfect gifts based on the information provided about each recipient. Sign up for this event here!
Wrapping Party – November 28 Spend a couple of hours on Giving Day in the Grandview suite, getting to know the scholars and helping them wrap the presents they purchased during the shopping party. Bill half your time to Community Service.
Party at the Colts Complex – December 4 The final event is a BIG production. Dinner, a candy buffet, games on the practice field, opportunities for making craft projects…the scholars know how to throw a party, and they need your help to pull it off! Sign up for this event here. Bill half your time for DREAM Alive events (up to two hours total) to Community Service.
Happy Hour with Santa – December 1
Get jolly with "Bad" Santa and his elves at this fun after-work social. Enjoy a hot-chocolate bar and other treats, pose for goofy photos with Santa, and enter a drawing to win Colts tickets or a hotel package donated by our vendors! All proceeds benefit the GiveBack program and are subject to the company match.
Pictures with Santa – December 2
Having gotten all the "naughty" out of his system the night before, Santa will be back on his best behavior to take photos with you and your kids and/or pets! You can schedule an appointment and avoid the long lines for the mall Santa. You might still want to come a little early, though, because our "waiting room" will be stocked with holiday cartoons and snacks! Your voluntary donations will benefit the GiveBack program and are subject to the company match.
Bake Sale – December 4(ish)
Watch for announcements for a bake sale coming to the Indy office during the week of December 4. If you make awesome buckeyes, sugar cookies, gingerbread, or other holiday treats, now's your chance to show off. And if you're awesome at eating holiday treats, this will be a fantastic day to be you! All proceeds benefit the GiveBack program and are subject to the company match.
Raffle Mania – December 8
Aside from payroll deductions, this is our biggest GiveBack fundraiser of the year! The GiveBack team is busy soliciting donations from staff and vendors alike, so that YOU can win big! Drop your $5 or $10 tickets in the buckets for only the prizes you want to win – everything from bikes to golf packages to outings with the officers – even an "instant bar" full of adult beverages! This year we're brainstorming on ways that our satellite offices can participate remotely, on the theory that everyone should have an equal opportunity to win!