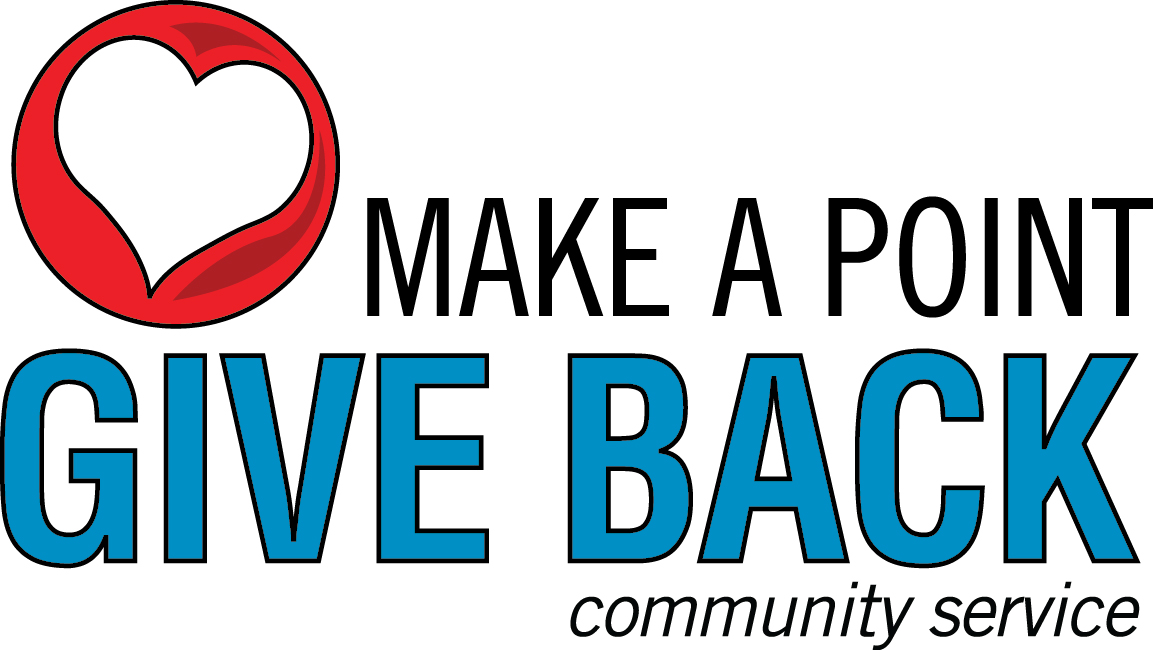 Million Meal Marathon 2017
This annual event invites volunteers from across the city of Indianapolis to come to Lucas Oil Stadium and pack one million meals for distribution to food pantries throughout Indiana. In past years, this has been a great opportunity to have fun with coworkers while making a difference in the lives of hungry families across the state. American Structurepoint will once again be a corporate sponsor for this event, meaning we've committed to send 50 volunteers to help. Our time slot is 5:30 PM to 7:30 PM on Tuesday, October 10. Family members, including children over age 10, are welcome to participate. Please see the community service email to sign up to volunteer (or "volun-tell" your family.
Community Service Annual Meeting
Have an idea for something you'd like to see funded but unsure how the GiveBack program works? New to the company and not even sure what the GiveBack program is? Wondering about upcoming volunteer opportunities? Hoping there will one day be an appropriate time to dress up like an elf at work? We have answers to all of these and more! See the community service email to sign up to attend our annual meeting on September 26th at noon in the Grandview suite. The GiveBack team is seeking suggestions for programs to support during the upcoming holiday season (and beyond), updating our list of "go-to" volunteers for service projects as well as for in-house support (e.g., posting flyers, designing graphics, etc.) and answering any other questions you may have about community service at American Structurepoint. Lunch will be provided for everyone who signs up in advance.
Hurricane Harvey Relief
The waters are starting to recede in east Texas and western Louisiana, which means people are finally getting to return home and find out what they've lost. Rick Conner and the rest of the company leadership have extended an offer/challenge to employees: a 100% match of your giving to either Matthew 25 Ministries or Catholic Charities of the Archdiocese of Galveston/Houston. Both of these charities have the highest possible ratings from Charity Navigator. Catholic Charities is local and "on the ground," and in a great position to know the needs and how to help. Matthew 25 Ministries is experienced in disaster relief and will be sending teams and supplies from their headquarters in Blue Ash, Ohio.
Make your check payable to one of the above charities and put it in the collection box at Melody Niquette's desk (7260 Building) or mail it to our headquarters office, attn.: Community Service.  On the memo line, write Hurricane Harvey relief.
If you have already given or choose to give electronically, please provide a receipt or proof of transaction so that your donation can be included in our company's matching donation.   Questions can be directed to Michele Collins (x2215) or Ben Braun (x2338).
American Structurepoint had a similar drive in response to Hurricane Katrina in 2005, and raised $15,600, for a total of $31,200 after the match. The current total for Harvey donations is on the intranet. We're a much bigger company than we were in 2005, so we expect to see that total climb quickly!
Recent Donations
It's been a while since we updated the travel diary of where your GiveBack contributions have gone this year. Here's what your money did on its summer vacation:
$13,500 (plus a lot of employee sweat and labor) constructed the frame of a new Habitat for Humanity house that will be built this fall near the Children's Museum in Indianapolis.
$260 in donated supplies for BackPack Attack was joined by matching funds from the company. Thanks to the mad bargain-hunting skills of a couple of shopping volunteers in spending those matching funds, a total of $750 worth of back packs, crayons, alarm clocks, rulers, notebooks, and other supplies accompanied kids on their first day back to school.
$500 went to the Anderson family, who needed to move to a handicap-accessible apartment following a recent diagnosis of ALS (Lou Gehrig's Disease).
$500 went to the Daniels family to help out with finances during a medical crisis.
$300 became clothing and other necessities for the Robinson family after an apartment fire burned through their infant son's bedroom. Thankfully, no one was injured in the fire, but the smoke, fire, and water damage were extensive.
Where will your donations go next? You tell us! The GiveBack team is always looking for recommendations for organizations and individuals in our communities who need support. You're our eyes and ears, so if you're aware of a need, be sure to tell us about it. Just email communityservice@structurepoint.com and tell us about the organization and how much/what kind of contribution (financial/volunteers/both) would be appropriate.