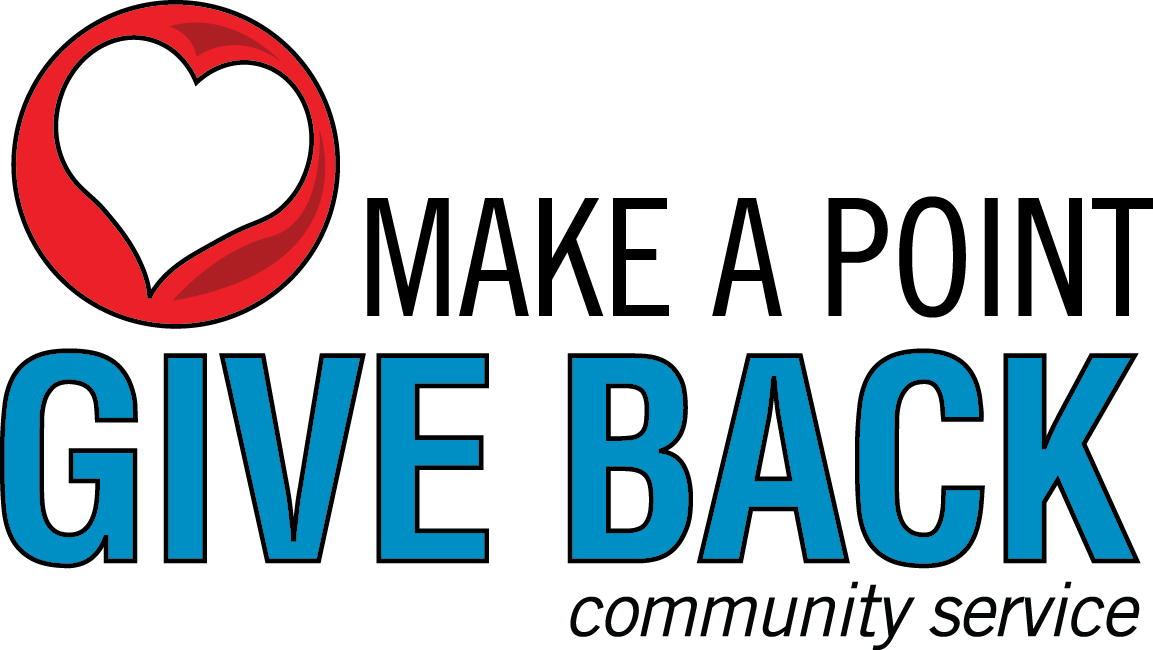 Munificent Madness Wrap-Up
Our Munificent Madness NCAA basketball brackets winners demonstrated mad philanthropy "skillz" as they helped direct GiveBack funds to their favorite charities. The best thing about serving on the GiveBack board is learning about all the fantastic charities our employees support, and then helping those organizations do even more good in our communities. We're always particularly excited when employees in our satellite offices introduce us to their favorite organizations, and this time we had winners in both our Austin and Highland offices. If any of our winners' picks are of interest, we've included web addresses so you can find out more and get involved.
$150 Winners
Connie Boaz selected Sheltering Wings Center for Women, a domestic abuse shelter in Danville, Indiana. https://www.shelteringwings.org/
Eric Farny directed his winnings to the Care Center at Grace Church, which provides a food pantry, English classes, and other direct support services for families in need in the greater Indianapolis area. http://gracechurch.us/care/care-center/
Luke Kahren chose Best Buddies Indiana, a state chapter of a national organization that provides intentional friendships, integrated employment, and leadership development for people with intellectual and developmental disabilities. https://bestbuddies.org/
Ricardo Zamarripa donated his share of the pot to A Cure for Clara via the Cure GM1 Foundation. This organization is searching for a lifesaving cure for GM1 gangliosidosis, which is an inherited lysosomal storage disorder that progressively destroys nerve cells in the brain and spinal cord of affected children. www.ACureforClara.com; http://www.curegm1.org
$300 Winners
Queennett Buchanan asked that her winnings be given to Dayspring Center, which provides emergency shelter services for homeless families, as well as long-term support to address the root causes of a family's homelessness, such as drug addiction, lack of skills/education, or large debt. Queennett is specifically supporting Camp Discovery, a six-week summer camp program for homeless children. http://dayspringindy.org/about-us/our-programs/
Randy Warman supported Tangram, whose mission is to create inclusive communities and support people with disabilities in living independently, finding employment, and achieving their personal goals. http://thetangramway.org/
$400 Winners*
Darwin Accord gave his winnings to We Care Kokomo, specifically to boost their support of Kokomo Rescue Mission, which serves homeless and food-insecure men, women, and children in Howard County and the surrounding area. http://www.wecarekokomo.org/ http://www.kokomorescuemission.org/
Eric Wolverton enlisted help from Gina Sessions to spend his winnings. Gina has been working with a local yoga studio to purchase blankets, hygiene necessities, clothing, and other items to give to the homeless in Gary, Indiana, through various churches and shelters. Eric spent his prize money to purchase and donate a LOT of socks (the most commonly needed clothing item at homeless shelters) to be distributed through that program.
*The grand prize winners also each received a $25 gift card to spend on themselves.
Volunteer Call Out
What: On Thursday, June 1, from 5:30 p.m. to 8 p.m., we'll be serving dinner and distributing gift bags for about 15 new graduates of Circles Indy's "Getting Ahead" class. We need several people willing to make and bring a simple dish (like baked spaghetti) and help serve the meal. We'll also need some folks to help in advance to purchase gifts and get the gift bags ready. We should be done serving by about 7 p.m., but everyone is encouraged to stay after the meal to celebrate with the new graduates and learn more about the program.
Where: Tabernacle Presbyterian, 34th and Central, Indianapolis
Why: Circles Indy is a local chapter of a national organization that works to eliminate poverty through intentional community. Men and women living in poverty take a 16-week class to learn about socioeconomic class expectations, banking and personal finance, planning and goal setting, and other skills to help them start to move out of poverty and into more stable lives. As they graduate, they're matched with members of the community who will be their friend and help them implement their personal 18-month plan to better employment/housing/schooling. Being a friend means cheerleading, brainstorming, or maybe "knowing a guy who knows a guy who can help you with that." No money changes hands in a match; the program runs on social capital. http://circlesindy.org/
See Maggy Kantz for details if you're interested in participating.
Habitat For Humanity Opportunity Ahead
Remember to hold open a portion of your day on Thursday, July 20, for the Habitat for Humanity Build that will occur in our 7260 Headquarters parking lot. Watch for more information in the June newsletter as well as to arrive in your Outlook inbox!