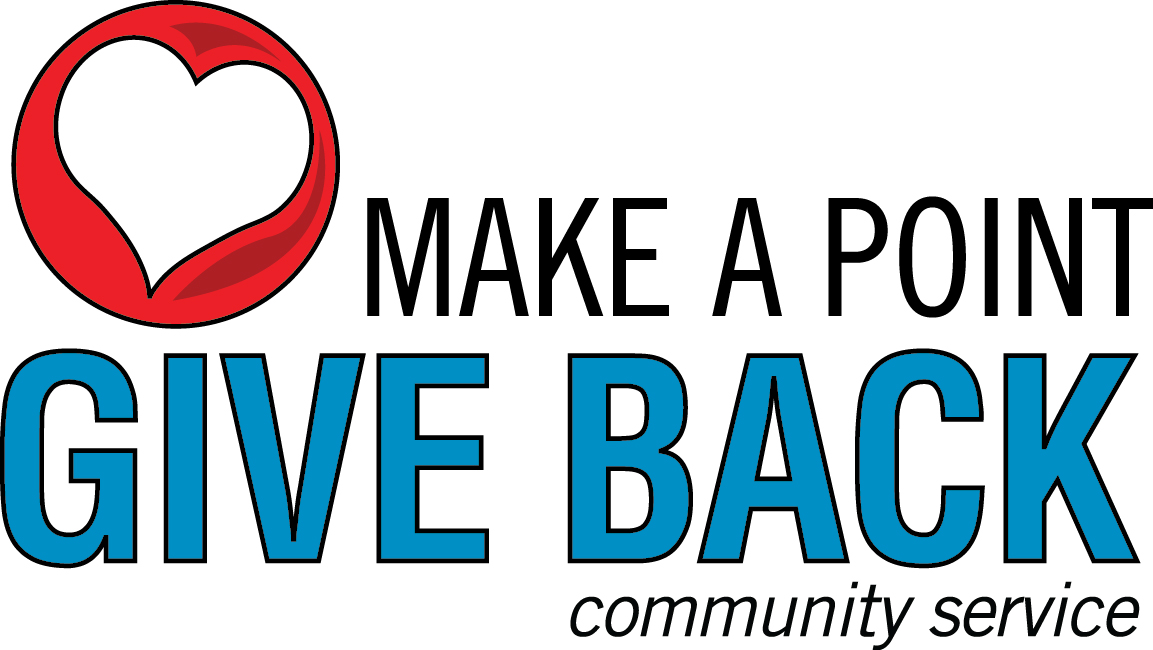 Super Bowl Huddle Up Results   
Our social lunch and Super Bowl squares event produced great results! We received five new pledges and two increased pledges for payroll contributions to the Give Back program. The lucky folks who picked the correct ending digit for the score at the end of each quarter won the rights to direct Give Back funds to the charity of their choice. The winners and their selected charities were:
1Q – Todd Stout – $200 for Genesis of YWCA in Richmond, IN
2Q – Jess Pounds – $200 for Big Brothers Big Sisters of Central Indiana
3Q – Loren Shores – $200 for the Julian Center in Indianapolis
4Q – Rosemarie Kelly – $400 for The Lord's Pantry at Anna's House in Indianapolis
As our grand prize winner, Rosemarie also won a $50 gift card for herself. Thanks to everyone who participated!
Habitat for Humanity Workday
On Saturday, February 11, 8 American Structurepoint employees plus a few friends and family members spent a busy day painting and caulking for a new Habitat for Humanity (HfH) house near Garfield Park on Indy's south side. We worked alongside HfH staff and 2 women who were putting in sweat equity hours to earn their own houses. We gathered at the house at 7:45 a.m., and after pausing for donuts and a quick orientation, we got to work painting the interior of the house. Our crew was originally only scheduled for painting, but with 2-3 people in every room, we had already rolled and "cut in" a second coat of sparkling white paint onto every available wall surface before lunch. So after a short break for pizza, they handed us caulk guns and turned us loose outside for a couple of hours, taking advantage of the unusually warm weather to have us fill gaps around all the windows and doors, and between boards in the roof of the porch. The team quickly reached consensus that, while we were all great painters, most of us shouldn't quit our day jobs to take up professional caulking. Still, we had a great time, got a lot accomplished, and enjoyed the opportunity to get to know each other outside of work. Big thanks to Matt Ornig (Road), Jess Pounds (Investigative), Liz Kokosinski (Bridge), Maggy Kantz (Contracts), Don Gillie (Investigative),  AJ Olivarez, Charlie Prigge (Investigative), Rod Pizarro (CI), and Scott Sumner (CI/Facilities), plus Liz's friends Susan Grilliot and Mike Thomas, for all coming out and spending their Saturday getting this house ready for its new occupants, who hope to move in in early April.
Thank-you note from Julian Center
The Julian Center sent us a thank-you letter for support of its Adopt-a-Family program during the holidays. The Indianapolis-based non-profit provides many programs to support victims of domestic violence and sexual assault, including operating a shelter for women and children, a thrift store, and food pantry. Here is an excerpt from the letter: "This year, the Julian Center had hundreds of donations of toys, books, gift cards, clothes, and personal items for our residents through this program. It was a humbling and beautiful sight. Thanks again for your gracious gifts. They really did make a difference."