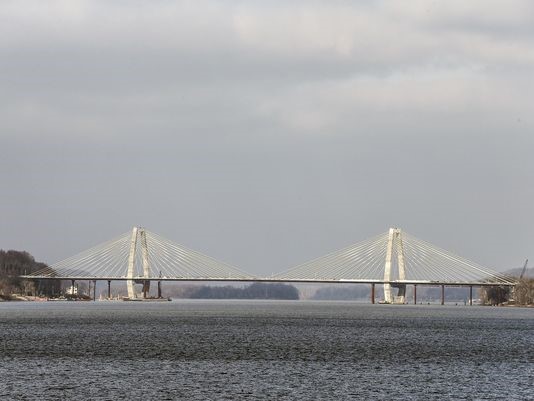 The Lewis and Clark Bridge, formerly known as East End Crossing Bridge, recently earned an Envision Platinum Sustainability Award from the Institute of Sustainable Infrastructure for the project's exceptional achievements in sustainable infrastructure design, construction, and operations.
The P3 project that officially opened Dec. 18, 2016, represents many Envision Award firsts. These include the first highway project, the first river bridge, the first bi-state project (Indiana and Kentucky), and first project with a roadway tunnel to receive an Envision Award. The awards are based on measures relating to quality of life, leadership, resource allocation, natural world, and climate and risk. The project encompassed all areas to achieve Platinum level, which is the highest achievable level.
Quality of life was one of the areas The Envision Award judges gave their highest marks. Judges noted that by improving cross-river mobility, the Lewis and Clark Bridge will stimulate the economy of the entire region, creating business and job growth, increasing productivity, and expanding the available workforce.