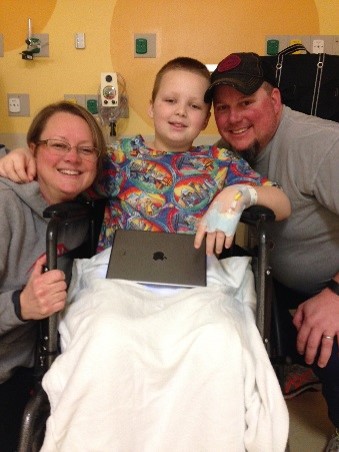 Wow! Your support for the #JasperStrong fund drive for Jasper Lenglade, the 11-year-old son of Jen and Jon Lenglade (Construction Solutions Group), is truly amazing. We are happy to report that American Structurepoint has raised $6,090 to help pay medical expenses the family has incurred during Jasper's fight against leukemia. This is made possible thanks to your donations of $3,045, and a dollar-for-dollar company match of $3,045. Your generosity has left Jon and Jen thankful for your support.
"My wife and I would like to thank everyone at American Structurepoint for their generosity during this trying time in our life," Jon wrote in an email. "Anyone who has children can understand how hard it is to see your child go through something so difficult. Not having to worry as much about taking care of some of the financial aspects is a true blessing. I am also blessed to work for a company that truly cares for not only their employees, but also their families."
Jon also stresses that two ongoing ways we all can help leukemia patients is to donate blood and sign up for the bone marrow registry. Jasper has received many blood and platelet transfusions during his treatment. See an article in the Community Service section with details about how you can get involved in JasperStrong Phase 2 – a December 14 bone marrow registry and blood drive inspired by Jasper.