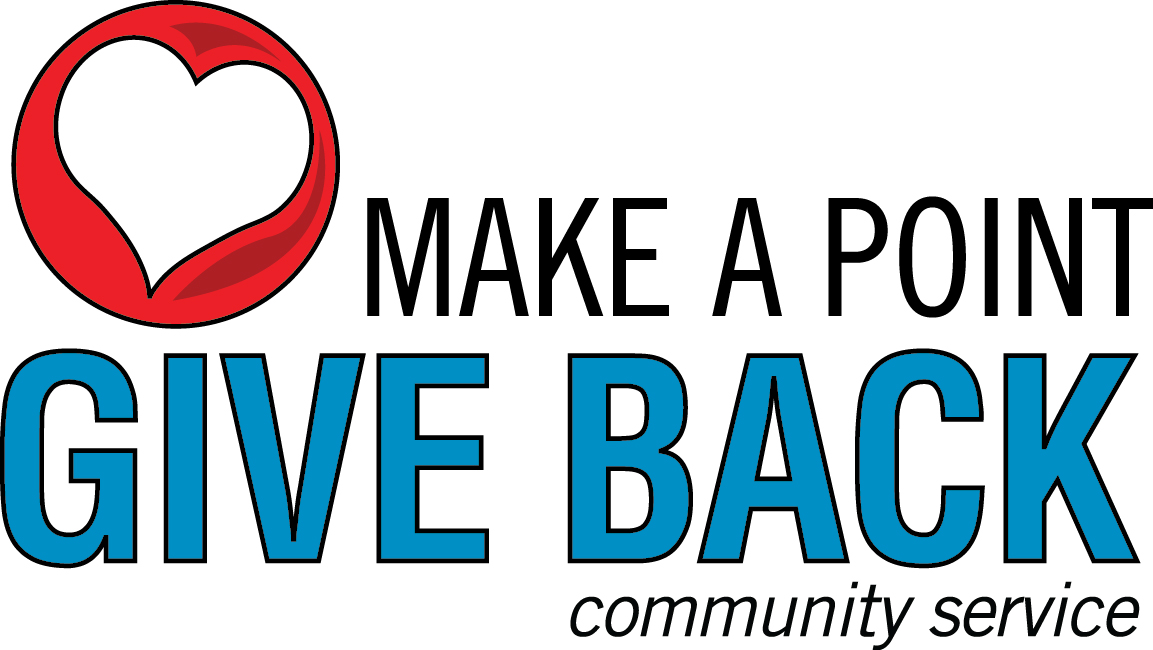 Food Drive
November means it's time for our companywide food drive time! The drive kicks off  Monday, November 7. Employees at each office are asked to donate a case of canned food or the equivalent for the food drive that benefits local food pantries. You also are asked to report how much you spend on donated food items so that the company can match the total amount. The drive runs through Wednesday, November 23.
Organizations Thank Us for Our Support
The $200 donation we sent to Teachers' Treasures paid it forward to the tune of $3,000 in school supplies. "Your donation will go a long way as we work to supply the basics and then some to teachers in our area," executive director Margaret Sheehan said in a thank you note. "For every dollar we receive, we can distribute $15 in supplies, so your donation turns into $3,000 in product for area classrooms." The Indianapolis organization distributes items to Indy metro area teachers who teach in school districts with 60 percent or more of the student population qualifying for free- or reduced-lunch programs.
Our own Brian Payne from our Terre Haute office sent a thank-you note for supporting efforts to build a 16 miles of trails in the 300-acre Griffin Bike Park in that city. The park is named in honor of Terre Haute native Sgt. Dale R. Griffin who gave his live on October 27, 2009, while serving in Operation Enduring Freedom in Afghanistan. "On behalf of the Griffin Bike Park and the Terre Haute community, I want to share our sincerest gratitude for (your) ongoing support of our park. We celebrated our grand opening (October 15), a milestone made possible by your contributions," Brian said in his note. To read about the opening ceremonies that featured Gov. Mike Pence, click this link.
Save the Dates for these Holiday Activities
Community Service kicks into high gear for the holidays. Here's what we know so far about the 2016 holiday efforts. Stay tuned to the newsletter and your Outlook for more details and more events to come in the weeks ahead.
November 15 – Dream Alive Christmas Shopping with Scholars Party. Dream Alive provides gift cards to pay for purchases and you will be paired with a Dream Alive scholar to shop for someone in need.
Date TBD – Dream alive Wrapping Party to occur between November 28 and December 2. Assist scholars with wrapping the gifts they purchased during the shopping event.
December 2 – Happy Hour Photo with Santa (adults only). Free will donation for pictures, food and beverages.
December 3 – Pictures with Santa. Bring the kids, grandkids, even pets! Free will donation.
December 5 – Dream Alive Christmas Party – Volunteer to work the party held at the Colts complex.
December 5 – 9 – Spirit Week. Details to come.
December 9 – Raffle Mania, 11:30 a.m. to 2 p.m. Raffle items and holiday treats in Grandville.
October Support
A whopping $6,090 to #JasperStrong. See earlier article.
We gave $5,000 to DREAM Alive. This is the second installment that Community Service has made in 2016, for a grand total 2016 contribution of $10,000.
We gave $1,000 to School on Wheels, a non-profit organization that provides one-on-one tutoring and academic intervention programs to help Indianapolis homeless children in grades K-12. That amount will fund a tutor for 1 year.
We sent $250 to Serving Sistas, a group of women who provide home-cooked meals for families staying at Ronald McDonald House in Indianapolis
We donated $500 to Paws Pantry, a program to provide food that students at Fall Creek Valley Middle School in Lawrence Township can take home to eat on weekends and over breaks when school is closed.