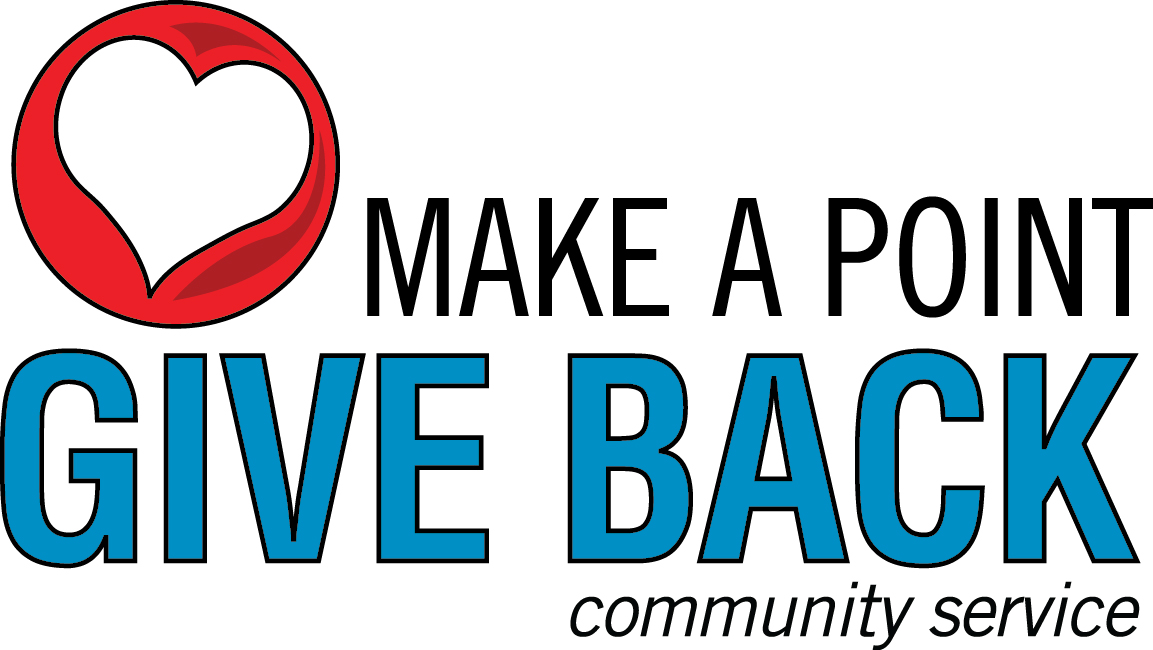 The Community Service Team had two get-togethers for staff in June. First, we had a carnival for new staff in the second-floor break room. Hot dogs, cotton candy, popcorn, and the opportunity to find out more about community service opportunities. It was great to meet so many of our newer employees, and we're particularly pleased to have so many folks sign up to volunteer.  Then we had an after-work event at Chile Verde for more seasoned staff to enjoy margaritas and give us feedback on previous events and ideas for new community service opportunities. We hope to have more such events in the future, but if you have a question or an idea, you don't have to wait! Just send an email to communityservice@structurepoint.com or talk to Ben Braun, Michele Collins, Anitra Lewis, Marietta Griffith, Maggy Kantz, Derek Day, or Liz Kokosinski.
Upcoming Opportunities
We'll be supporting Backpack Attack again this year, collecting school supplies for kids returning to school. (The move to balanced schedules means that yes, the 4th of July is not too early to be thinking about school supplies.) Collection bins will appear in our 7260 building on July 6, and we'll deliver items July 15. For each bin we fill, the Community Service program will make a cash donation of $250 to the Backpack Attack program.
If you ever feel the need to just get away from the office around lunch time and take a drive to clear your head…we've got the perfect volunteer opportunity for you. Melody Niquette is always looking for folks to help make the monthly Meals on Wheels delivery. It just takes an hour or so. It's possible for one person to do the route, but it's more fun to be able to share the drive with a partner. Whether you decide to participate every month or just a few times a year, we can use you!
Donations Summary for June
You know those vacations where people take a garden gnome or other strange object and take pictures and blog about all the fun the object had doing unlikely things? We like to think of the donation summary as an opportunity to tell you about all the amazing adventures your contributions have had since leaving your account via payroll deduction (HINT!). In June, your donations got to meet some really fantastic people doing amazing and courageous things.
One thousand dollars went to camp!  Dayspring Center, one of the few local shelters that accepts families, has a summer camp program. We provided tuition for 3 summer campers @ $300 each and $100 for supplies for campers.
Another $1,000 set off to accompany a young mother through life-threatening perils. Your contribution to the National Foundation for Transplants will help her pay for anti-rejection medication when she receives a multi-organ transplant.  (See the thank-you note below from the transplant recipient, Adrienne Alexander.)
We gave $500 to a local doctor whose mission is to serve the homeless elderly.  His organization, Lazarus Living, provides housing and medical care to the chronically ill and chronically homeless. Your contribution will provide dignity, care, and kindness to those who most need it.
50 @ 50 Update
We had 2 new pledges in June, but we're still a long way from our goal of 50 percent participation in the payroll deduction plan. If you think the funds mentioned in the donation summary above were having a good time and wish your money could have equally exciting adventures, FEAR NOT. See Michele Collins or Ben Braun today, or just click the handy icon on the intranet, and we'll get you set up right away.