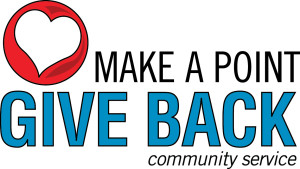 Paint the Lobby Pink!
October is Breast Cancer Awareness month and the Community Service Committee would like to recognize those who have battled this disease. We will "paint the lobby pink" again this year to honor friends and family of staff who have had breast cancer. Free-will donations gratefully accepted. Funds collected will go to I.W.I.N. Foundation. [insert link to http://www.iwinfoundation.org/] The I.W.I.N. Foundation supports women statewide currently receiving treatment for breast cancer by securing and paying for individual services that relieve emotional, physical, and financial burdens. Beginning October 19th and continuing through October 31st, there will be a display board in the 7260 lobby honoring those who have passed from breast cancer as well as those who are survivors. To include the name of a family member or friend you would like to have shown on the display board, please add names to the "Breast Cancer Awareness 2015" Excel file located on the T Drive at "Community Service > Community > Sign-up Sheets." Responses received by EOD Wed., Oct. 14th will be included in the display.
Sign-up for the Million Meal Marathon!
Million Meals Marathon has been a popular event in past years, and we're set to sponsor a packing team again in 2015. Now known as Thrive 360, the event will be held on Tuesday, October 27. Sign up on the "Thrive 360 Million Meal Marathon 2015" Excel file located on the T Drive at "Community Service > Community > Sign-up Sheets." We have reserved spaces for 50 spaces for staff and their families to help pack meals at Lucas Oil Stadium. All volunteers must be at least ten years old to participate.
Show Support for our Veterans
Beginning October 19, we'll have a Veterans Day card drive. Greeting cards will be available in various offices. Pick one up, write a quick note (or just sign), and leave it for the Community Service team to pick up and deliver to patients at a local VA hospital. There will be a lunch-time gathering to write notes/cards, date TBD.
Recent Donations
Guests at the Chili Cookoff had the opportunity to guess how many Fireball candies were packed in a jar. The closest guesser won the opportunity to select a food pantry to receive $500 from the Community Service project. The lucky winner, with a guess of 449 (correct number was 455) was Greg Silcox of Ivy Tech Community College. Greg selected Open Doors of Westfield.
Allstate Community Resurrection Partnership. Allstate is an important client for our Investigative Group, and we were excited to support their 2015 community enhancement project, which involves building a new playground for the Martindale-Brightwood community on the campus of the Edna Martin Christian Center in Indianapolis. We recently sent a check for $1,000.
Sheltering Wings, a shelter for women and children fleeing domestic abuse in Hendricks County, Indiana, has been full to capacity in recent weeks and was running out of critical supplies. We sent $500 to help them purchase towels, slippers, underwear, socks, pajamas, detergent, and dryer sheets.
In South Bend, we supported Chiara Home in its mission to provide respite care for people with developmental differences or special needs, giving their caretakers an opportunity to run errands, go to work, or just get a few hours of down time. Chiara Home, which does not turn away clients who are unable to pay, received $500.
Arlington High School, whose students come from a particularly underserved area of Indianapolis, received $250 to help purchase basic equipment for their brand new girls' basketball team. The high school is only allowed to pay these costs out of "gate money" received from game ticket sales. Since they've had no games yet, there is no gate money. We decided to help them out with this "chicken vs. egg" conundrum so they can start providing a program that will teach young women team work and provide them a safe place to be after school.
Northwest Community High School Food Pantry & Uniform Closet is in its initial phase. We provided $500 in start-up funds.
Serving Sista's is a group of women volunteers who prepare and serve home-cooked meals on a quarterly basis to families staying at Ronald McDonald House in Indianapolis. They received $250.
Furniture Bank of Central Ohio's goal is that all central Ohio families live in furnished homes; this organization provides free furniture to individuals and families in need due to poverty or other severe life challenges. We sent them $500 to assist in their mission.
Youth with a Mission is an organization that sends teens on mission trips around the globe. There is a trip to St. Croix in October 2015, and the youth participants will work in several areas, including gardening and youth activities. We contributed $250.